Explore the soothing dog cafes at the bustling capital Delhi. From playful paws to wagging tails, these 8 dog cafes in Delhi NCR offer a unique blend of charm, comfort, and companionship. Let's dive into a world where canine and caffeine culture unite, creating memorable moments for both pet lovers and their four-legged companions.
Best Dog Cafe in Delhi NCR For You & Your Pets
Puppychino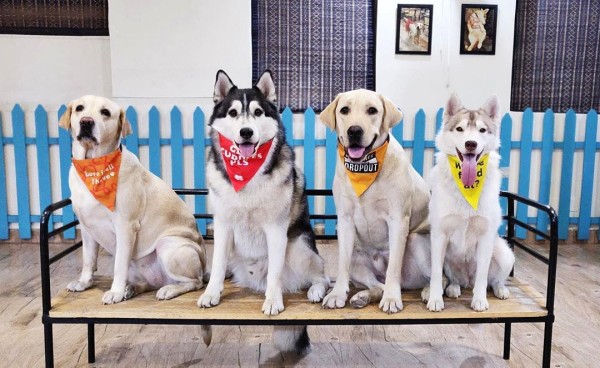 Themed especially for your pets, Puppychino offers a playful ambience and atmosphere for your pets to completely enjoy their outing. They offer dog spa and other grooming services for the wellness of your pet. If you do not own a pet, you can enjoy playing with other pets at a price of Rs. 250. This cafe's unique features and services make it a perfect dog cafe in Delhi NCR for animal lovers to unwind and connect with pets. Also, they have a separate menu for your pets, featuring special dishes made from fresh & organic ingredients.
Throttle Shrottle Moto Cafe
Conceptualised for the bike enthusiasts, this cafe is designed for keeping the choices and tastes of bikers in mind. This unique cafe combines a love for bikes with a passion for good food and great company. The cafe's ambiance is known for a rugged, biker-friendly atmosphere, complete with motorcycle-themed decor and a welcoming vibe. In addition to bikes, this cafe also loves pets. You can find various species including ducks and rabbits at this cafe. Also, They have a specially trained chef to cook meals for your pets according to their preferences.
The Palette Cafe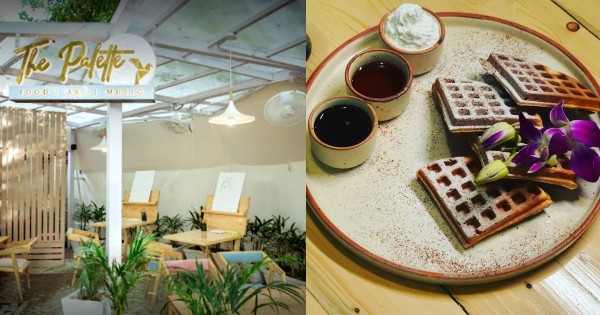 The Palette Cafe is a heaven for you and your pet. Their outdoor seating can delight both of you and make it one of your favourite places with their ambience and menu. They have a special menu for your pet and an accessories shop where you can buy some great stuff for your doggo. What makes it the best dog cafe in Delhi NCR is its pet-friendly vibe and unique offerings, from clothes to bow-ties for your pet. Want to spend a beautiful day with your pet? Visit The Palette Cafe.
Also Read: Best Rooftop Cafes in Kolkata For An Enchanting Evening
Cafe Dori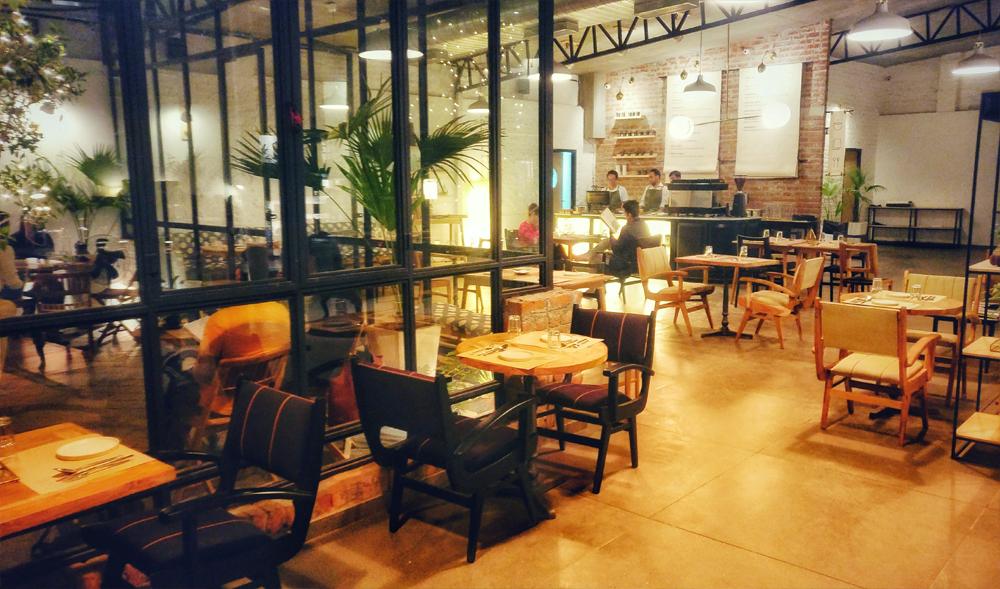 Famous for its beautiful interior and vibe, Cafe Dori is a must-visit place to have an unforgettable outing experience with your pets. This elegant cafe radiates sophistication with its minimalist yet tastefully designed interiors. The atmosphere is a fusion of modernity and timeless charm, providing an escape from the city's hustle and bustle. They have a separate menu for your little furry friends, so make sure to get them a delicious goodie from the cafe.
Tail Club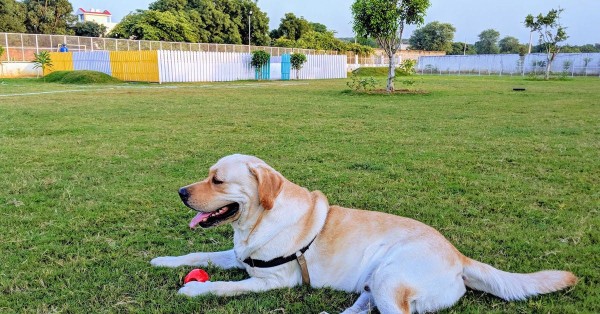 Another pet-friendly gem in Gurgaon, Tail club offers excellent interior and ambience to enjoy a day with your pet. This dog cafe in Delhi NCR features a swimming pool, open for pets on the weekends (Friday to Sunday). They offer a menu for both dogs and you, so you can enjoy a puppy date with your doggo. Wanna do something interesting on a weekend? Take your dog to Tail Club and enjoy the perfect outing.
See Also: 9 Best Dog Cafes in Bangalore
The Brown Box Bakery Cafe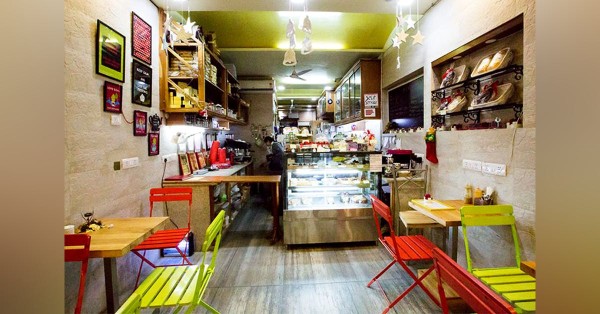 If you're craving something sweet & sugary, but want to take your furry friend with you. Look no further than Brown Box Bakery. With its freshly baked treats and brewed coffee wafts through the air, it is the perfect place to spend some great time with your pet. What truly sets The Brown Box Bakery Cafe apart is its delicious menu. From artisanal bread to mouth watering pastries and savoury delights, each offering is crafted with care and precision. Keep in mind that this cafe does not have a specific pet menu, so it's better to take your doggo's treats with you.
Colocal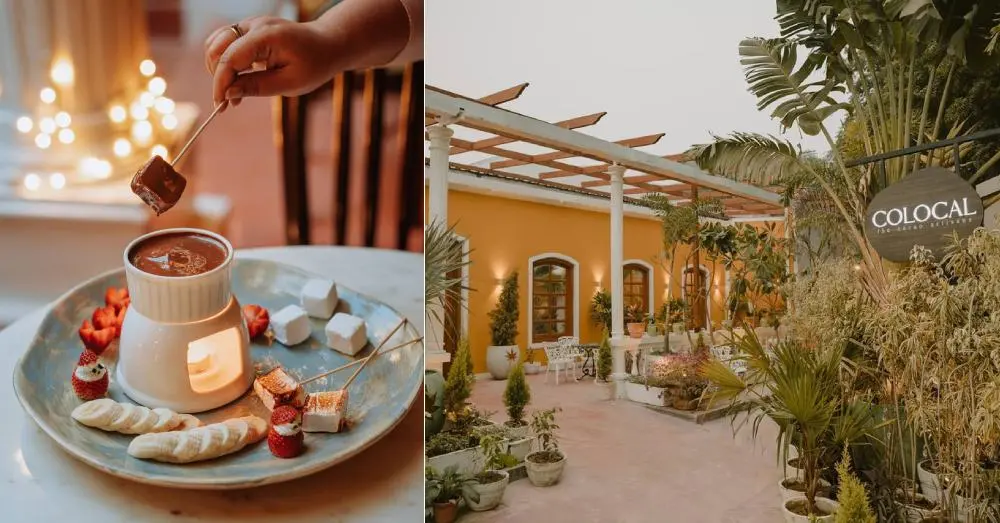 A pet-friendly chocolate factory located in Chhatarpur, Colocal is a beautiful place with vintage tables and chairs and a peaceful atmosphere. They serve a variety of chocolate dishes and coffee that'll satisfy your sweet tooth. If you love chocolates, Colocal is a paradise for you. Although they don't have a special menu for pets, they can provide boiled chicken and water on special order.
Blue Tokai Coffee Roasters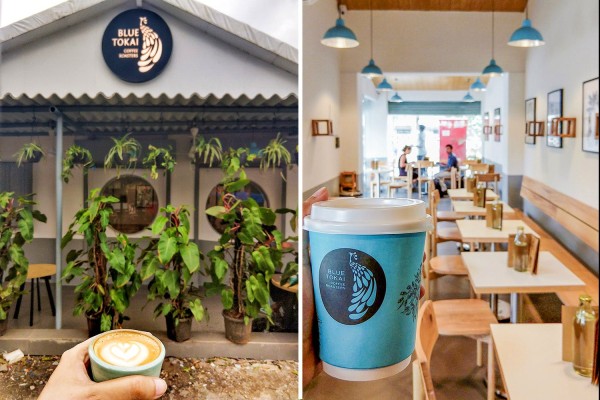 Want to sip hot coffee accompanying your cute doggo? Blue Tokai Coffee is the ideal place for you. It is a specialty coffee roaster with a strong presence in India. Known for its commitment to quality and sustainability, Blue Tokai sources its coffee beans directly from Indian coffee estates, ensuring a direct and fair relationship with the farmers. Take your pet's treats and enjoy some delicious coffee at this classy cafe in Delhi.
You May Like: Mesmerising Rooftop Cafes in Ahmedabad With Perfect Views
Final Thoughts
In the heart of Delhi and NCR, these beautiful dog cafes stand as a testament to the city's love for both coffee and canines. From playful pups to serene seniors, each cafe offers a unique experience for dog lovers. The blend of aromatic brews, delectable treats, and furry companionship creates an atmosphere of pure joy. Whether you want to spend a peaceful afternoon, play with cute animals, or just want a furry date with your pet, visit these 8 dog cafes in Delhi NCR for an unforgettable experience.
More To Explore