Connaught Place is not just an area for shopping; it is a hub to enjoy perfect outings with friends, family, or alone. CP is the best hangout spot in Delhi, with branded shops, eateries, and clubs, spread all over the circle. Although CP has many places to go for fun, the most popular spots here are its restaurants & cafes.
Uniquely themed and designed, the restaurants in CP attract most of Delhi's crowd. They offer different ambience, decor, and culinary choices catering to different masses of the city. If you're in Delhi, you must try these restaurants to explore the varied flavours, ambience, themes, and atmosphere of the eateries in Delhi. Check out some of the best restaurants in CP for an ideal day out.
Best Restaurants In CP For The Perfect Dinner
Ranisa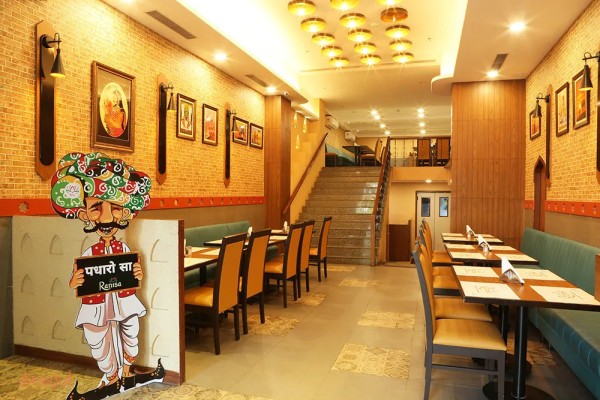 What does a hungry stomach want on a Friday evening? Let me guess: an affordable, delicious, complete meal that satisfies your hunger and taste buds. Ranisa is an authentic Indian restaurant in CP that offers traditional Rajasthani & Gujarati cuisines to delight your palate. Their Elite Thali is especially famous in the area, serving a variety of sabzi, dal, raita, and rotis. It is a must-try at the restaurant.
Timings: 12 pm to 4 pm, 7 pm to 11 pm
Cost for two: ₹800
Location: Block P
Contact: 07669444395
Instagram: ranisacp
Must-Try Dishes: Dal Baati Churma, Kadhi, Jodhpur Mirchi Vada, and Khaman Dhokla
Desi Villagio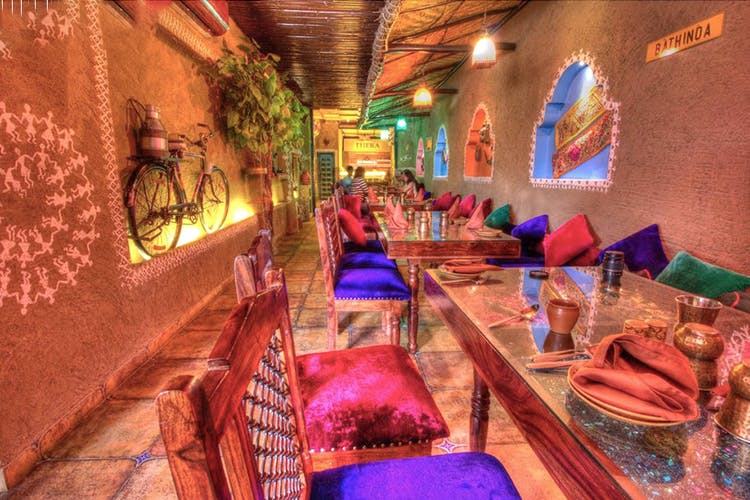 Experience a desi village culture at the centre of the capital city. Desi Villagio is a village-themed restaurant serving flavourful Indian cuisine in traditional steel & aluminium bowls. With its wooden furniture, paintings, and food, Desi Villagio truly gives a genuine Indian vibe. Its unique theme & authenticity make it one of the must-visit family restaurants in CP. Try spicy and mouth watering Indian dishes at Desi Villagio.
Timings: 12 to 11:30 pm
Cost for two: ₹1200
Location: Connaught Circle
Contact: 07834838888
Instagram: desivillagio
Must-Try Dishes: Dal Punjabi Tadka, Chana Masala, and Amritsari Stuffed Kulcha
Also Read: Best Cafes in Delhi For A Perfect Outing
Sandoz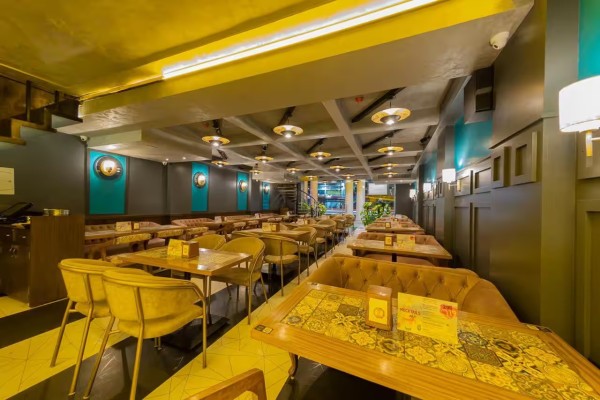 Started as a dhaba in 1994-95, Sandoz is now one of the most famous family restaurants in CP, serving various cuisines. The simple seating arrangements and interior make you feel at home. Sandoz has a familial atmosphere, making it the perfect place to visit with your parents. Although it offers various delicious dishes, our favourite is Chilli Paneer and noodles. It is one of the best Indo-Chinese dishes you'd find at the restaurant, spicy and tangy Paneer with hot & chilly noodles.
Timings: 11:30 am to 10 pm
Cost for two: ₹1500
Location: Block L
Contact: 08595951358
Must-Try Dishes: Lemon Rice, Chilli Paneer, Palak Patta Chaat, and Dahi Ke Sholay
Ghoomar – Traditional Thali Restaurant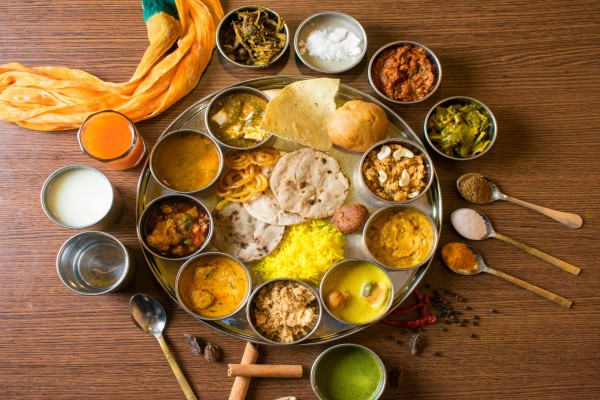 Would you like to experience an authentic Rajasthani delight with the cultural ambience in Delhi? Visit Ghoomar, a traditional Rajasthani Thali Restaurant in CP. Ghoomar serves appetising West Indian cuisine that makes your taste buds dance. Their Dal bati churma and besan gatta are just finger-licking tasty! If you love to try new cuisines and eating styles, Ghoomar is the place for you.
Timings: 12 to 5 pm and 7 to 11 pm
Cost for two: ₹1200
Location: K-43, 1st Floor
Contact: 08803980000
Instagram: ghoomarthali
Must-Try Dishes: Dal Baati Churma, Besan Gatta, and Lehsun Chutney
The GT Road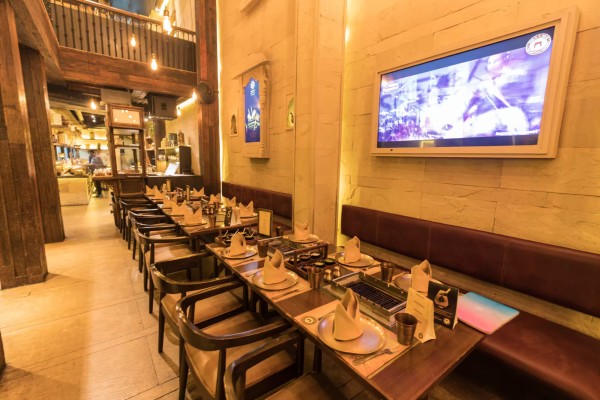 This buffet-concept restaurant is based on the idea of The GT Road covering parts of Kabul, Lahore, New Delhi, Chandigarh, and Chittong. It serves a variety of Mughlai & North Indian cuisine along with a choice of drinks. The decor blends rustic charm and classic elegance, featuring elements that evoke the essence of the historical road named after. Wish to indulge in mouth-watering grilled flavours? Head to The GT Road.
Timings: 12 to 3:30 pm and 7 pm to 12 am
Cost for two: ₹2000
Location: Block M
Contact: 09717720084
Instagram: thegtroad
Must-Try Dishes: Achari Paneer Tikka, Salsa Potato, and Lahori Masala Paneer
Check Out: Best Cafes In CP to Hangout With Friends
Barbeque Nation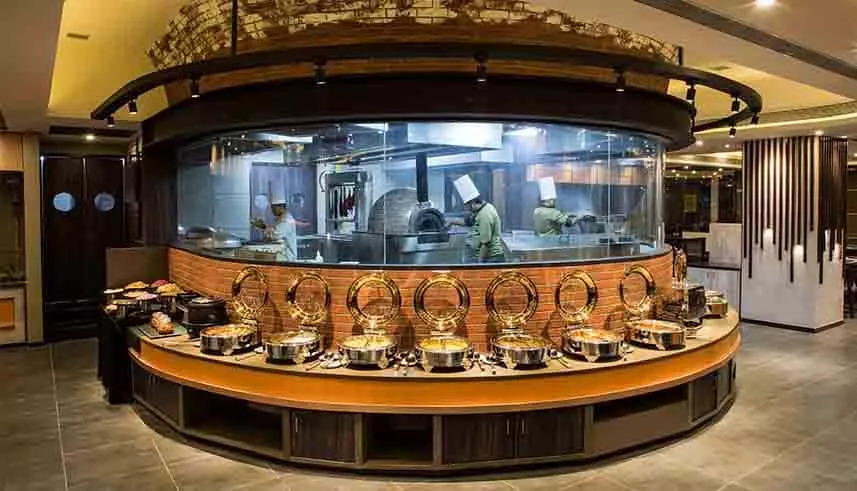 If you're living in Delhi NCR, you must've heard about The Barbeque Nation; if you haven't, let us tell you about it. It's a barbeque-themed buffet restaurant where you can enjoy a hot grilled barbeque at your table. Along with the barbeque, you get various starters of your preference among veg and non-veg. The ambience at Barbeque Nation exudes a warm and inviting atmosphere. It features a contemporary and spacious layout, allowing for comfortable seating arrangements. Its uniqueness and ambience make it one of the top restaurants in India to visit with family and friends.
Timings: 12 to 3:30 pm and 6 pm to 11 pm
Cost for two: ₹2000
Location: Munshi Lal Building, Block N
Contact: 08069028719
Instagram: barbequenation
Must-Try Dishes: Paneer Tikka, Salsa Potato, and Crispy Corn
Openhouse Cafe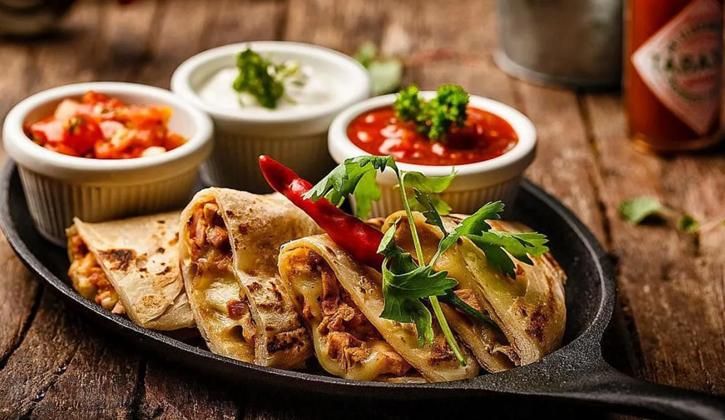 A colourful, vibrant cafe, perfect for a date in Delhi. Openhouse Cafe is among the best restaurants in Delhi with a bright & pretty interior. The chairs are in blue, pink, and brown shades, and the ceiling has lamps hanging, making it the ideal place for a romantic date. Their menu covers a range of cuisines from Continental, Chinese, Italian, and more. So, what's the wait for? Take your bae out on a romantic date at Openhouse Cafe to make unforgettable memories.
Timings: 11 am to 1 am
Cost for two: ₹2000
Location: Block H
Contact: 08587837260
Instagram: openhousecafecp
Must-Try Dishes: Chipotle Pasta, Fresh Garden Pizza, and Signature Pizza
Aqua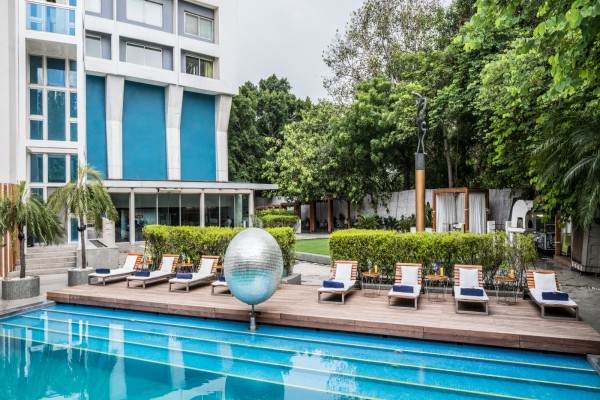 Want to experience luxurious dining along the pool in the centre of Delhi? Yes, you can. Head to Aqua by The Park in CP. It is among the best restaurants in CP, with an elegant setting along the pool. Savour your favourite dishes, click pictures, and feel the classy aura of this place. The rooftop seating creates the atmosphere of a beach vacation with a stunning view of the city. Try their pasta & paneer tikka with mocktails to satisfy your taste buds at the restaurant.
Timings: 11 am to 12:30 am
Cost for two: ₹4000
Location: Hanuman Road Area
Contact: 01123743000
Instagram: aqua_theparkcp
Must-Try Dishes: Platter, Pasta, and Paneer Tikka
Oriental Garden
Serving mouth-watering Asian cuisine, Oriental Garden is the perfect place in CP to satisfy your appetite with quality Asian food. The restaurant serves Thai, Chinese, and Japanese cuisines with cocktails. Try their noodle soup with wanton; it is one of the best dishes in the restaurant. Oriental Garden's cosy interior and modern seating arrangement make it an ideal spot to have a date with your bae.
Timings: 12 pm to 11 pm
Cost for two: ₹1500
Location: Connaught Circle
Contact: 01145511553
Instagram: orientalgardencp
Must-Try Dishes: Japanese Rowan Noodles, Dim sums, and soups
Final Take Away
Connaught Place has many famous and elegant restaurants to spend a perfect evening. In this list, we've tried to cover the best ones with respect to user ratings & reviews. These restaurants serve some of the finest cuisines in the centre and are a must-visit in Delhi. Whether you want to try something new, click Instagrammable pictures, or just want to spend some time with yourself, you can check out these best restaurants in CP to spend your time as you wish.
More To Explore
Looking for the perfect hangout spot in Ahmedabad? Check out the Top Rooftop Cafes In Ahmedabad to spend a perfect evening.
Living in Bangalore city and not trying different cuisines at its famous cafes? What are you even doing in the city! Try out some of The Best Rooftop Cafes in Bangalore to indulge in the flavours & vibe of the city.
The industrial hub of South India – Chennai has many cool hangout spots including cafes & restaurants. Check out The Best Rooftop restaurants In Chennai to have a leisurely outing with friends.