If you're a dog lover in Bangalore, you're in for a treat! Bangalore houses many vibrant pet cafes, and what better way to immerse yourself in it than by visiting one of the city's charming furry dog cafes? These delightful places offer delicious treats for humans and a haven for your canine companions.
Whether seeking a playful rendezvous or a cosy coffee date, these 9 furry dog cafes in Bangalore promise an unforgettable experience. Let's explore Bangalore's most enchanting spots for a heartwarming pet date!
Top Dog Cafe In Bangalore
Mighty Paws Cafe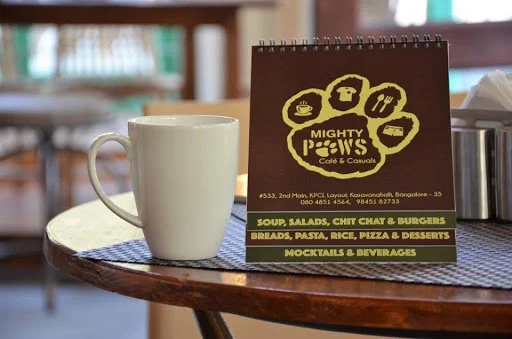 It's a tranquil haven for those seeking quality time with their cute pets. Mighty Paws Cafe exudes a blend of trendy and elegant ambience. Their menu boasts an array of fast food options for your palate's pleasure. The team at Mighty Paws is known for their amiable and polite service, enhancing the overall dining experience. Its interior is cool & soft, making it the perfect place to take your pet on a furry date.
Therpup-A Dog Cafe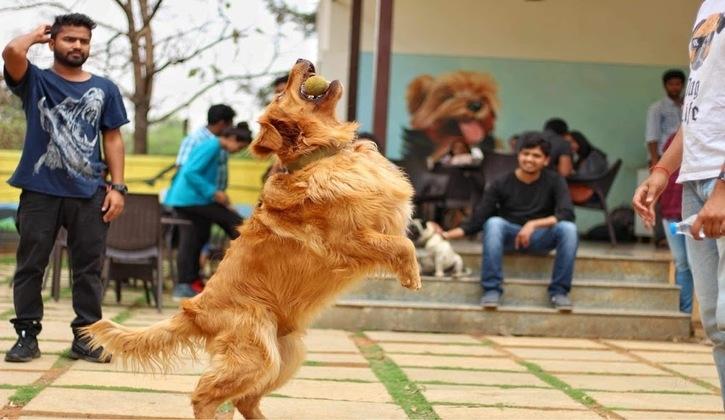 This cafe is a haven for dog enthusiasts and animal lovers alike. It offers a warm and inviting atmosphere where patrons can enjoy quality time with adorable dogs. The cafe's menu features a range of delectable treats for both humans and their furry companions. It features a play area for the dogs and a sitting area for both humans and their dogs to enjoy the treat together. Therpup's unique features and decor makes it one of the most exciting dog cafes in Bangalore.
See Also: Rooftop Cafes in Ahmedabad To Spend An Enchanting Evening
Ella's Petscape Cafe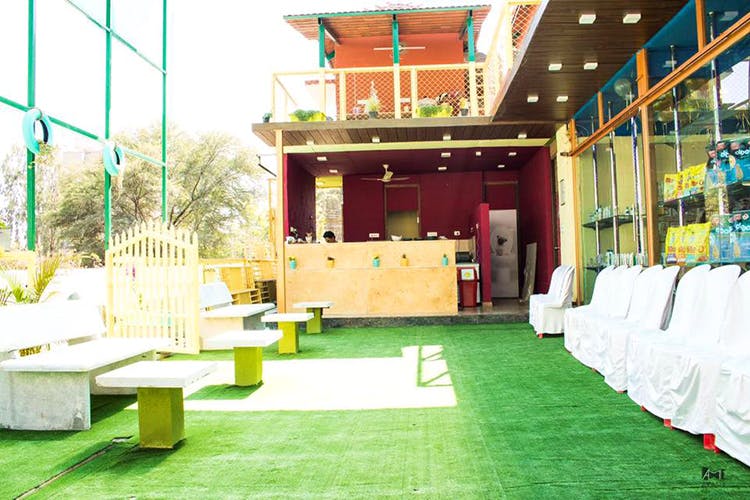 What unique can pet cafes offer other than good food and ambience? Well, you might think such but Ella's petscape offers something way more unique. They offer bathing & grooming services including spa to your pets. This rooftop cafe in Bangalore is a heaven for your pets and if you want your dog baby to enjoy some luxury, Ella's petscape is the place for you. Also, near to the cafe, there is a pet emporium offering a wide array of dog essentials such as accessories and bowls.
Urban Solace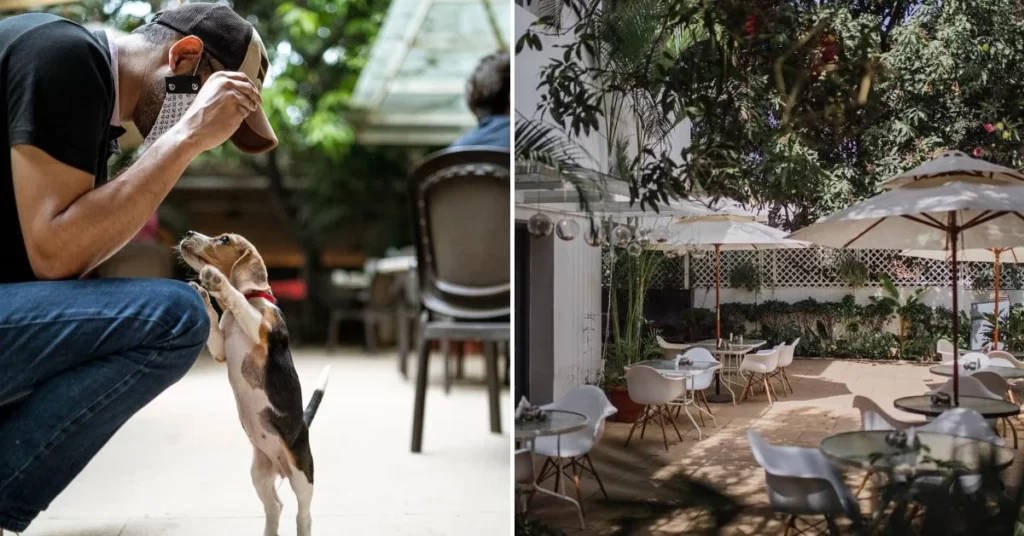 Want to spend some time with your furry friend along the lake? Urban Solace is your place. With its warm, earthy tones and rustic decor, the ambience exudes a comforting charm. The cafe is known for its inviting, open-air seating overlooking the lush Ulsoor Lake, providing a serene backdrop for having a good time with your pet. Bring your pet and enjoy the hospitality and scenery at one of the best dog friendly cafes in Bangalore.
Rasta Cafe
Rasta cafe is a well-known music-themed cafe located in Bangalore. Nestled amidst lush greenery, it offers a unique and rustic atmosphere that transports visitors to a tranquil oasis away from the city's hustle and bustle. The cafe is known for its open-air seating, quirky decor, and relaxed vibe. Enjoy a chilled evening with your dog at this cafe.
Also Read: Top Rooftop Cafes in Kolkata For A Perfect Evening
Toit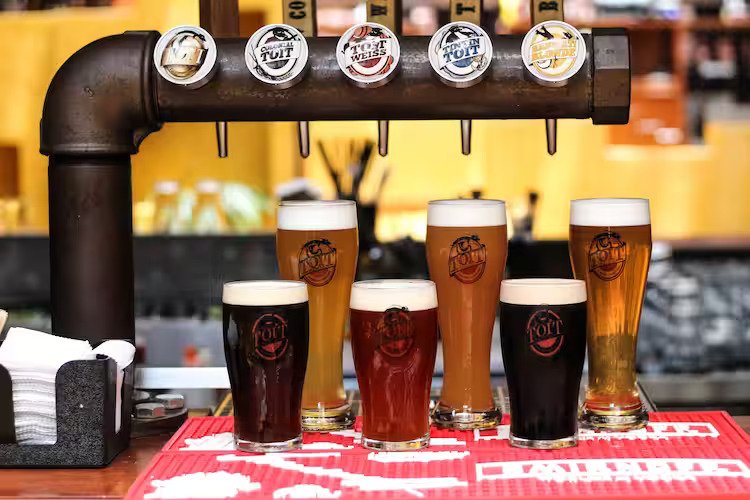 Established in 2010, Toit has earned a sterling reputation for its craft beers and culinary offerings. The brewpub offers an extensive range of handcrafted beers, each brewed on-site, catering to a variety of tastes and preferences. Apart from its impressive beer selection, Toit boasts a diverse and delectable menu, featuring a range of dishes from pizzas and burgers to regional Indian cuisine and global specialties. The place is pet-friendly and you can carry some food for your little friend as Toit doesn't have a pet food menu.
Zoey's: Good Vibes Only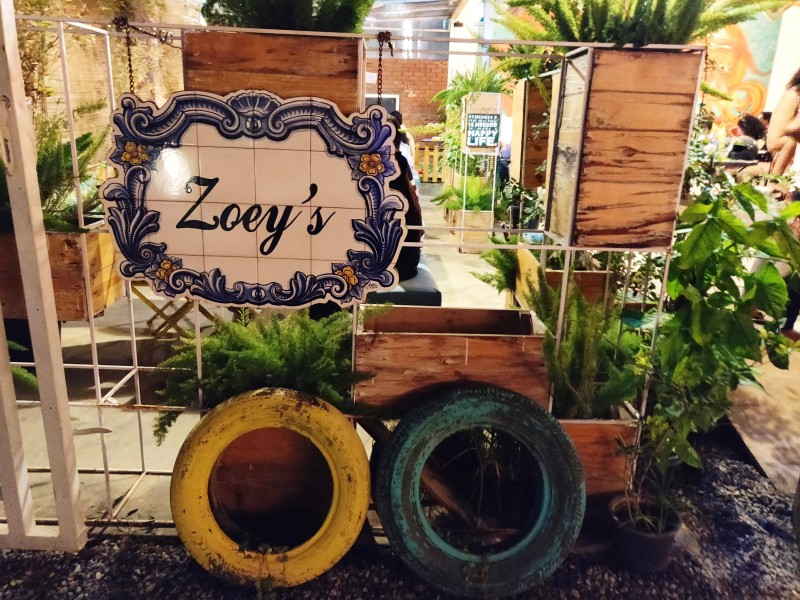 Straight out of Instagram picturesque heaven, Zoey's cafe is the perfect place to relax with your pet. Get some delicious sandwiches and shake, lay back, and ease up with your pooch at this cute & laidback cafe. The cafe offers a range of yummy dishes and beverages. The culinary offerings are prepared with creativity, ensuring a delightful experience for your palate. Whether you want to chill with friends, sit and relax, or just take your pet on a outing, Zoey's is the best dog cafe in Bangalore to do so.
Check Out: Best rooftop cafes in bangalore
Wille's Pet Paradise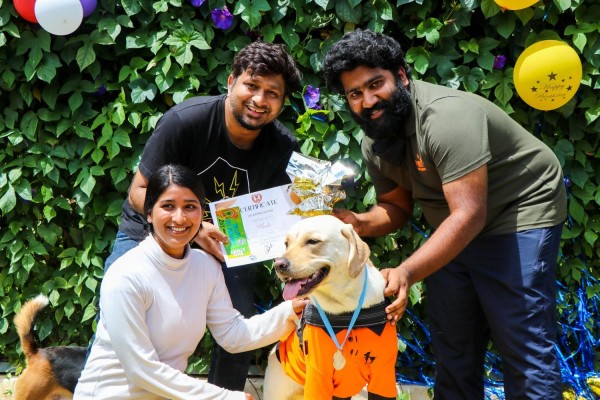 Attention all pet lovers! Here's a dog cafe in Bangalore that offers daycare and boarding for dogs along with a sweet and cute cafe vibe. The ambience at Wille's Pet Paradise exudes a welcoming and nurturing atmosphere, ensuring both pets and their owners feel comfortable and at ease. The facility is equipped with top-notch amenities, including spacious play areas, and grooming services ensuring complete well-being of your pet. Get your doggos and relax while the cafe takes care of the dog's grooming needs on a weekend.
Yogisthaan Cafe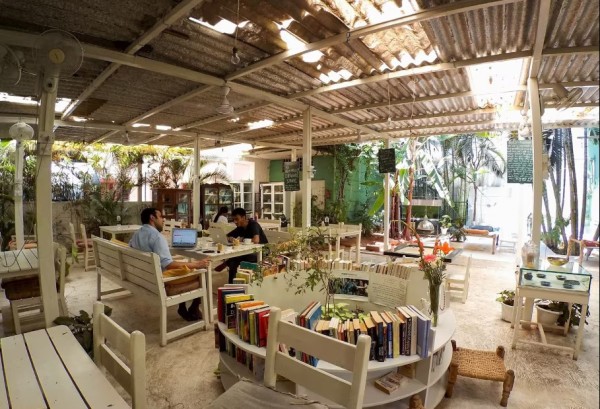 Heard about a vegetarian pet-friendly cafe in Bangalore? Yogisthaan is the one. If you're a pure vegetarian looking for a hangout spot with your pet, Yogisthaan cafe is the ultimate place for you. Get your fluffy friends and sit under the green interior enjoying your favourite snacks & drinks. The cafe offers a beautiful and peaceful ambience perfect to spend time with your little doggo or kitty or any cutie pet that you own.
Final Thoughts
Bangalore proves to be a haven for dog lovers seeking a unique and heartwarming experience. From playful rendezvous to cozy coffee dates, these cafes provide the perfect setting for a memorable pet date. With delicious treats for both humans and their furry companions, these cafes create moments of joy and connection. Whether you're a local or a visitor, don't miss the chance to explore these 9 delightful dog cafes in Bangalore to witness canine companionship in the heart of Bangalore.
More To Explore