If you ever visit India, you must have heard the name Manali. This is because the place is a perfect destination for holiday lovers, solo travelers, and adventure-seeking individuals. Travelers all across from India figure out the best season for Manali visit so that they can enjoy the scenic beauty of the valley.
Want an escape from your routine life? Come to Manali, and you will start feeling energetic as the place has so much to offer for the wanderers. The climate, location, food, sightseeing, and adventure activities make you feel delightful and fresh.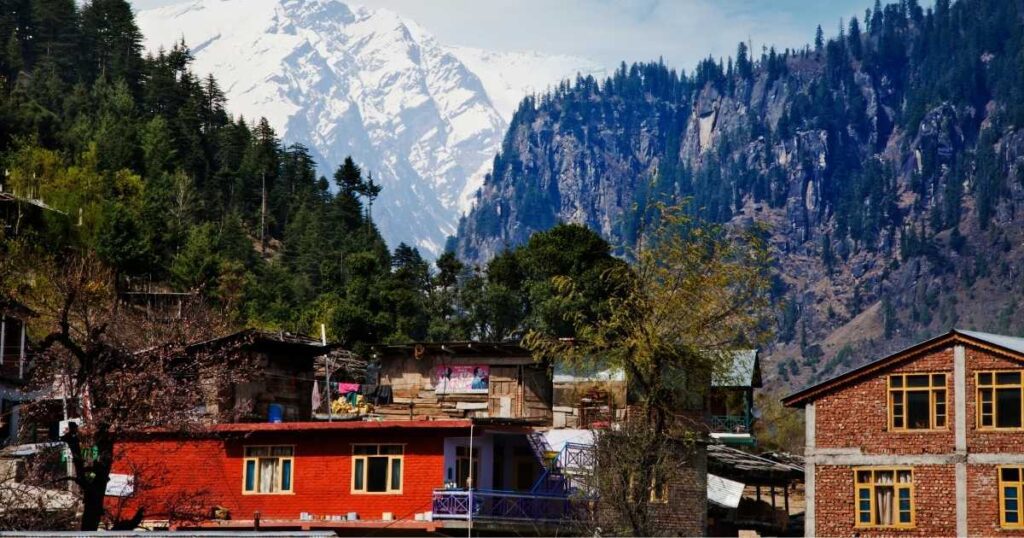 Although you can visit anytime in the year, the best season for a Manali visit is from October to June. The favorable climate, nature's scenery, and weather is the best time to come here as it gives you a great experience in your lifetime. 
If you want to enjoy snowfall in Manali, visit the place from December to February. Manali gives you a heaven-like feel with zero to negative temperature as it is fully covered by snow-clad. 
The hill station is quite famous for honeymoon couples because of the weather, food, and atmosphere. Since Manali has something to offer everyone every season, all types of tourists—from families to backpackers—can be welcomed here.
In Manali, snowfall happens from December to February. One of India's most picturesque hill towns, Manali attracts visitors all year long.
Here, we share some of the best seasons for Manali Visit
Best Season for Manali Visit
Summer in Manali (March to June)
This summer, plan your holiday trip to Manali and enjoy your vacation in one of the most beautiful places in India. Also known as the paradise of India, after Kerala, Manali is a perfect holiday destination for those who enjoy their holidays in an airy atmosphere. 
During the summer season, the temperature ranges from 10 degrees celsius to a max of 25-degree celsius, which is pretty good for all sorts of travelers. Don't try to miss the nightlife of Manali as the temperature at night goes slightly down; hence be sure to pack your woolens along with blankets to enjoy the best campfire of the summer. 
Also Read: Best Time to Visit Maldives 2022
The best thing you can do in Manali in summer is enthralling activities such as paragliding, trekking, rafting on the stream, and other adventurous activities in the Solang valley. 
Here are the activities you can do in Manali during the summers
Explore the Jogini Falls

Visit the Hadimba Temple 

Do yoga in stunning weather.
Travelers come from all across India and abroad to enjoy their best vacation, as this is the best time to explore the city in the most excellent way possible. The Rohtang pass is one of the major attractions that catch travel wanderers' eyes. It's a mountain pass located on the eastern end of the Himalayan range. Besides, the lush green beauty, flora and fauna, and relaxing atmosphere make visitors worth visiting Manali.
Monsoon in Manali (July to September)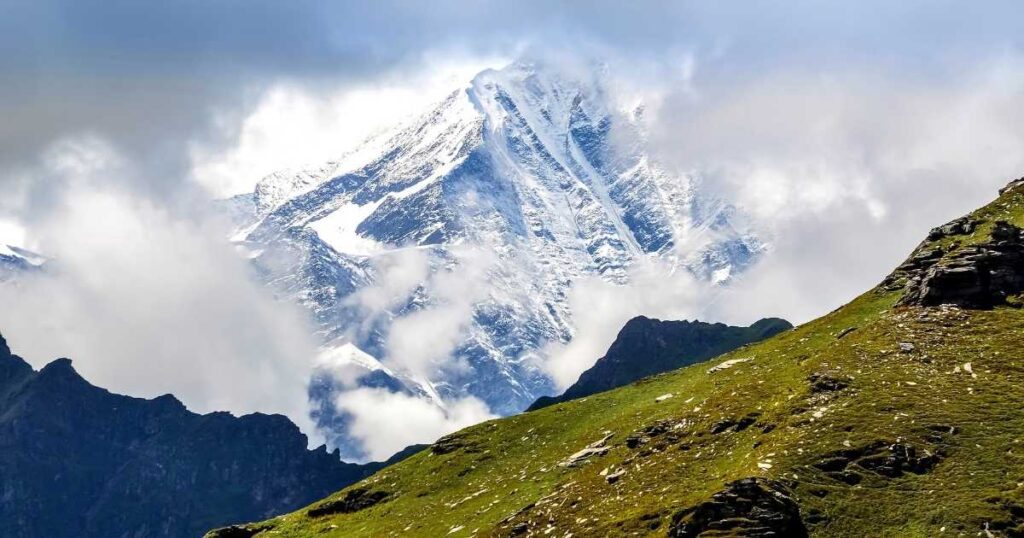 Many travelers ignore visiting Manali because of the landslides. However, you can enjoy the place in Monsoon too. The hotel price range in this particular season dropped by two times than the regular price. 
Here are the places you can explore during the Monsoon in Manali:
Visit Jogini Falls.

Explore nearby temples, including the famous Manu temple.

Travelers during the Monsoon have been advised to stay off trekking as it can put them into major trouble.
Also Read: 6 Best Enthralling Places Must Travel in USA
In Monsoon, the city faces extreme rainfall; however, the temperature remains the same as in summer, i.e., 25-degree celsius. The heavy rainfall causes major disasters like landscape which is why most vacation lovers prefer other seasons to visit Manali.
Winters in Manali (October to February)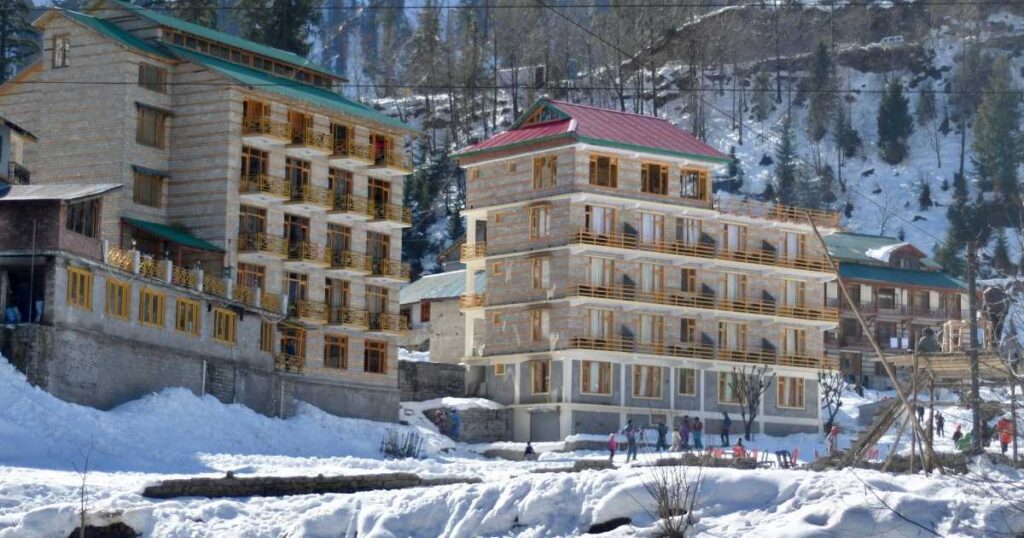 You may see a great hustle and bustle in Manali at the beginning of October. During winters, the region's temperature goes down to -1 degree celsius. It means you can do beautiful activities as the season is favorable for human beings. Want to enjoy cent percent of your holiday in Winter at Manali? Pack your bags with heavy woolen blankets, especially for chilly and fantastic nightlife. 
During winters, you feel the real vibe of Scotland as the snow starts falling, and it is as powdery as it is in Scotland. The heavy snowfall and pleasant atmosphere are what makes individuals a favorite holiday destination.
If you are an adventure lover, ice seeing is something you should never miss. Adventure seekers and visitors visiting Manali at this time might receive instruction from specialized institutes.
Additionally, reserve hotels in Manali All Road immediately to delight in an unforgettable shopping experience.
Here are the activities you can do in Manali during Winters
Explore the Rohtang Pass.

You can hike to Beas Kund if the weather is good.

Enjoy the warm spring water next to the Beas River.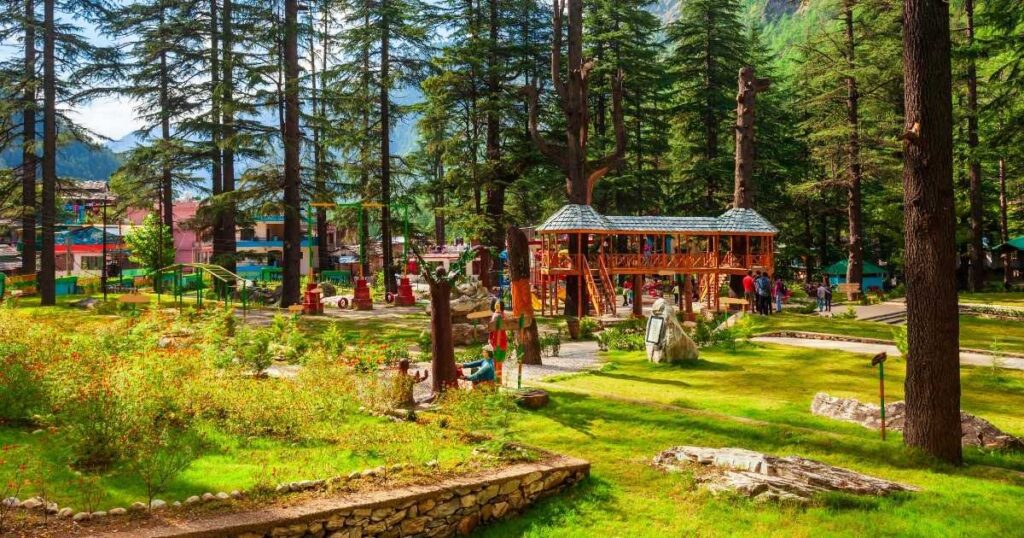 September arrives, but winter is already here! The enormous Manali slopes will gradually disappear behind vast sheets of ice until the end of January. 
Winter is the perfect opportunity to kick-start your vacation by chilling and jumping into the snow! Make sure to bring all of your warm winter apparel since the weather will potentially drop below zero.
For honeymooners, experience the white paradise on earth with deep snowfalls and a lovely frosty backdrop.
Best Places to Visit in Manali
Solang Valley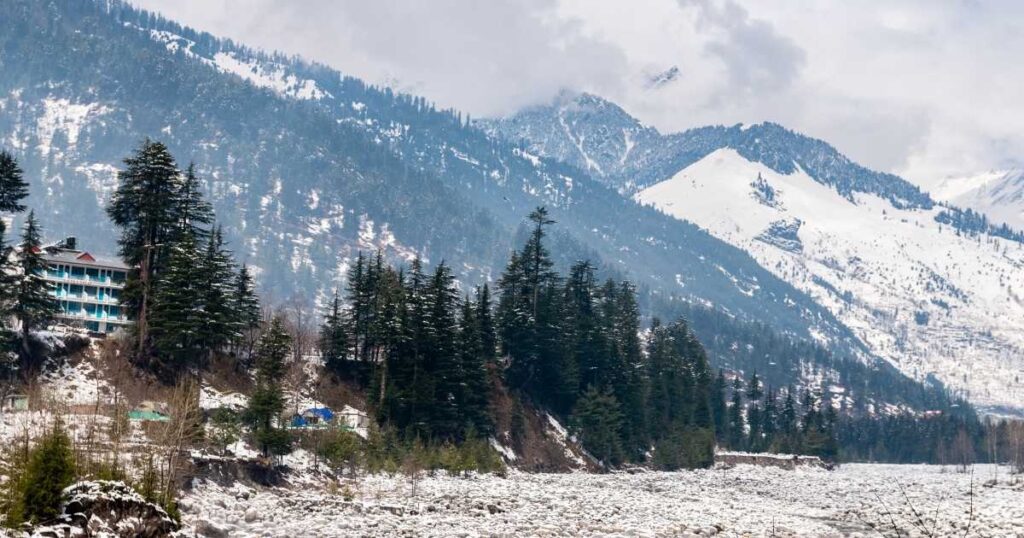 Rohtang and Solang Valley are two locations that must be visited when visiting Manali for a vacation. One of the most well-liked tourist spots in Himachal Pradesh is Solang Valley, which is located 14 kilometers to the northwest of Manali's main town.
The valley, from Manali to Rohtang, gets many visitors each year. Solang Valley, a favorite among adventure seekers, offers a variety of activities, from parachuting to paragliding and horseback riding to driving mini-open jeeps designed for visitors of all ages.
Skiing is a well-liked winter sport in the snow-covered Solang valley, where training facilities and instructors are situated to monitor skiers and instruct newcomers.
Also Read: 7 Best Places to Visit in Monsoon in India
Zorbing replaces skiing as the snow melts. During the summer, you might see a sizeable translucent ball with often two people inside rolling down the slope at Solang Valley, taking advantage of the valley's slopes.
Zorbing is indeed as enjoyable as it appears to be. One of Manali's loveliest and most fun areas, this breathtaking valley is unavoidable while visiting.
Jogini Waterfalls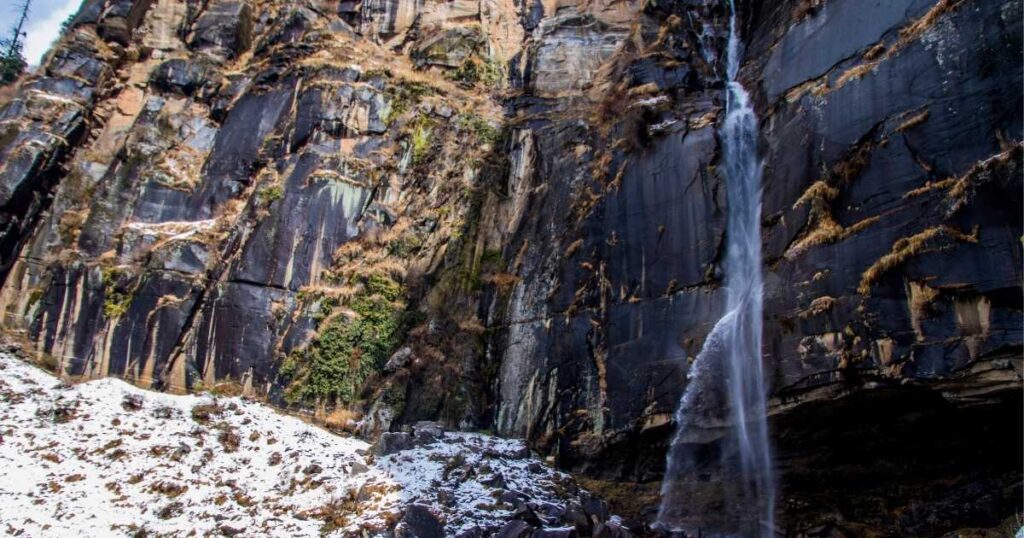 Jogini Waterfall is situated in the lovely Manali Valley, about 2 kilometers from the well-known Vashisht Temple and 3 kilometers from the busy town.
The trip from Vashisht Temple through orchards and pine forests to the captivating Jogini Waterfalls, which cascade from 160 feet, makes it a famous tourist destination.
As they cross numerous smaller streams, the trekkers are mesmerized by the stunning panorama of the River Beas and the snow-capped peaks of Rohtang.
When touring the gorgeous Manali Valley, it is essential to stop at the Jogini Waterfall, which is a total treat for nature lovers and adventurers.
Carry a camera to capture the mind-blowing splendor of the site since the hike to the Jogini Waterfall takes about 3 hours.
There are restaurants along the road that serve regional snacks and a steaming cup of chai if you wish to make a pit stop. Couples flock to the fascinating waterfall, which is regarded as one of Manali's most romantic attractions.
The area is a favorite visitor picnic site known for its adventure and leisure activities. Just gather your essentials, don your hiking attire, and head out!
Rohtang Pass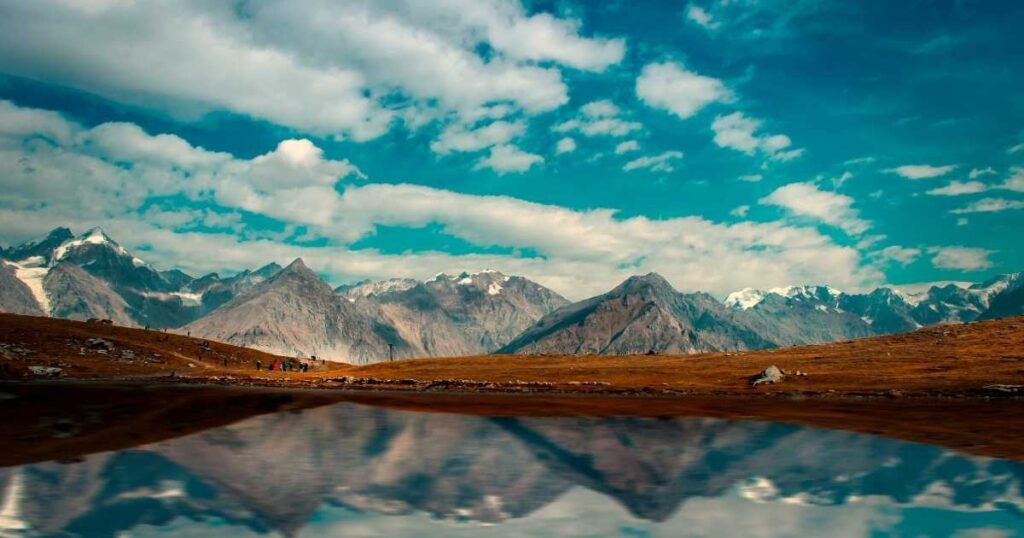 Rohtang Pass can only be accessible by vehicle and is just 51 kilometers from Manali. The pass is situated on the Manali-Keylong route at a staggering elevation of 3978 meters.
The itinerary's ultimate and practically mandatory attraction while organizing a trip to Manali is a day off to the Rohtang Pass vista point. Rohtang Pass is a favorite among film directors due to its magnificent natural beauty.
From "Jab We Met" to "Yeh Jawani Hai Deewani," numerous blockbusters have been filmed here. A strange tidbit about the place's name is that it was given the name since several CBRE employees perished trying to traverse this treacherous stretch.
A sled ride, which involves gliding through the snow in a wooden toboggan, is necessary for every winter experience.
Mountain riding, where you ride your mountain bikes off the beaten path and onto the less traveled trails, is another exhilarating sport that can be done at Rohtang Pass.
If you want to pursue this sport, you must use caution because it can be a little challenging. At the Rohtang Pass, you may also try your hand at skiing and tire drop, where once again, you slide down a snow slope while using the required equipment.
Do not pass up this chance; you may hire the equipment for these activities for a fair price.
Hadimba Temple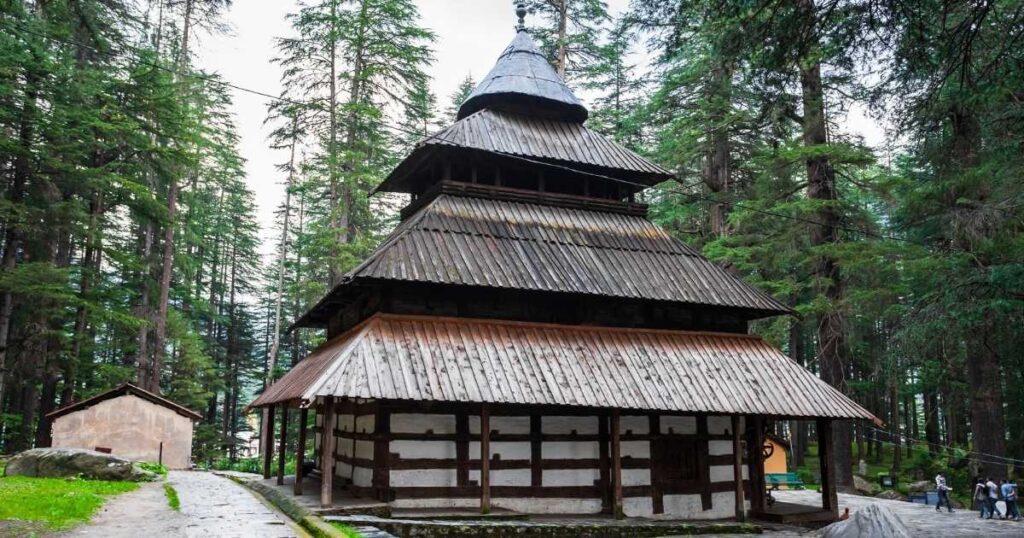 Hadimba Temple is a unique shrine honoring Hidimba Devi, Bhima's wife and the mother of Ghatothkach. It is tucked away in the Manali mountains' snow-covered highlands.
This lovely temple is situated on a rock that is thought to represent the likeness of the goddess Hidimba herself and is surrounded by gorgeous cedar forests.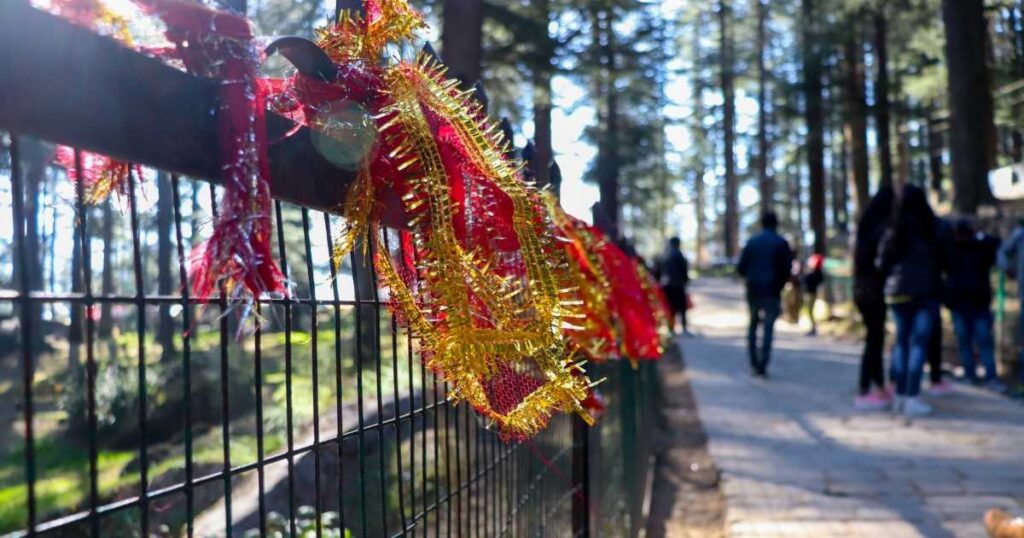 With its wooden entrances, walls, and cone-shaped roof, the Hidimba Devi temple is built differently from any other temple. This shrine is a suitable tribute to Hadimba, the center's deity & the temple is also known locally as Dhungari Temple