What better way to enjoy a change of scenery if you're looking for spring or summer travel plans than an epic road trip? Yes – Road trips in North America could do justice to your travel.
We've put together a list of the top road trips from the West Coast to the East Coast and from the United States to Canada that will give you access to some of North America's most breathtaking scenery, mouthwatering cuisine, outdoor adventures, and enough road trips that will surely make your day.
Here are the top 10 Must-Do Road Trips in North America
Worldwide Highway – Florida Keys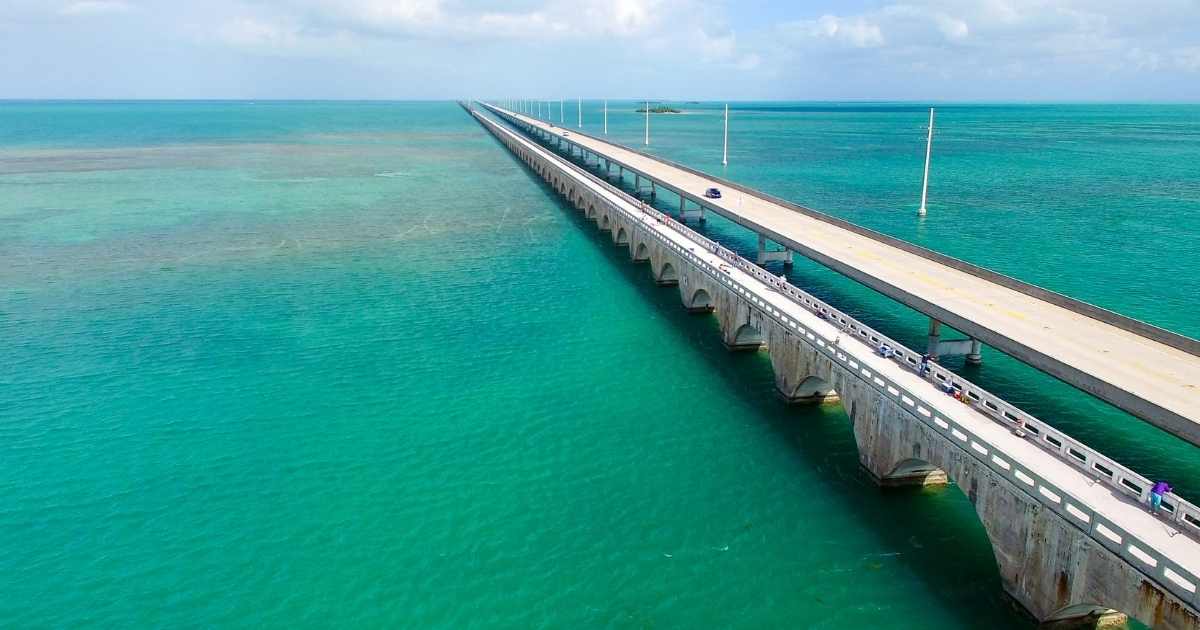 Start in Miami and go down Route 1 to Key West, located at the southernmost point of Florida. This 150-mile voyage is leisurely and designed to stop at numerous beaches, small villages, and tourist hotspots as you travel from key to key.
As you move south, you will cross 42 other bridges in addition to the renowned Seven-Mile Bridge. You could feel as though you are floating on top of the sea at times when you are so near to it.
Try the key lime pie, eat the day's fresh catch, and dive or snorkel the coral reefs. Then visit the Hemingway House, and attend the Key West Sunset Festival, to name a few traditions.
Pacific Coast Highway – California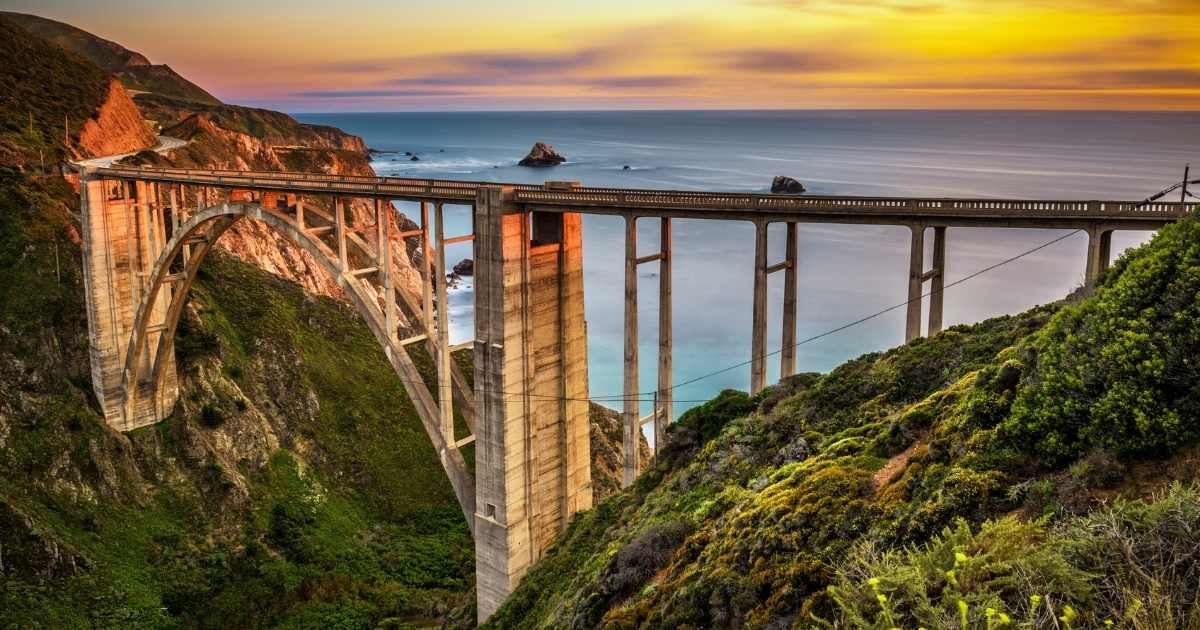 From San Francisco to San Diego, this famous route follows the California coast for 655 miles. This route offers breathtaking views of the Pacific Ocean. Starting at the Golden Gate Bridge, wind through the mountains with the Pacific Ocean, Big Sur, and some of the most stunning sheer drop-offs to your right (and perhaps stop at Alcatraz first).
There are many small places to visit for authentic regional cuisine or a drink. Before crossing the Bixby Creek Bridge, take a few deep breaths.
Skyline Drive Blue Ridge Parkway (Virginia and North Carolina)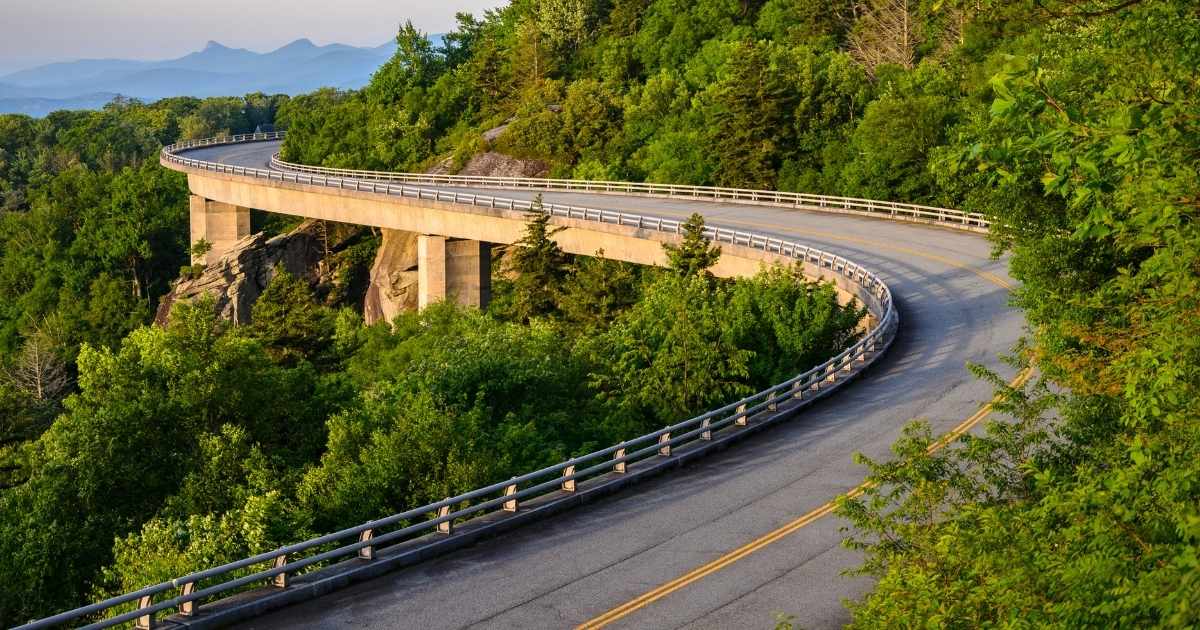 This beautiful 469-mile route links the Great Smoky Mountains National Park in North Carolina with Shenandoah National Park in Virginia. There are Cherokee customs, Appalachian arts and music, and history (like Thomas Jefferson's house in Charlottesville).
Additionally, you travel over the well-known Linn Cove Viaduct, a 1,243-foot concrete bridge that encircles Grandfather Mountain in western North Carolina. Fall is also a gorgeous time of year.
The Loneliest Road (Nevada)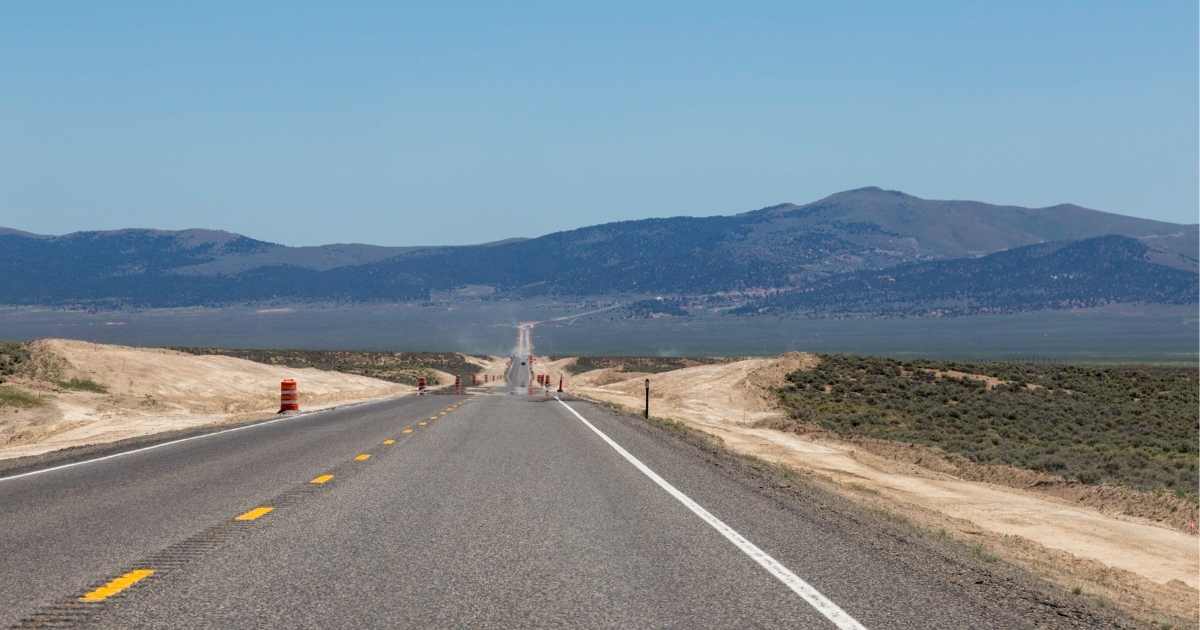 A longer road journey that starts in Ocean City, Maryland. This concludes in Sacramento, California, traveling through 12 states, including a 408-mile section of Route 50 in Nevada known. And that is the reason it is known as The Loneliest Road. It travels along the Pony Express's path through mining communities and mountain ranges covered in juniper and pine woods.
Hot springs, garnet mining opportunities, and a burger-eating challenge are all along the road. The trip's moniker, however, refers to the part of Nevada that is primarily desolate and unpopulated. It includes many miles of sweeping mountains, dusty roadways, and only the occasional settlement.
5. Route 66 (Illinois to California)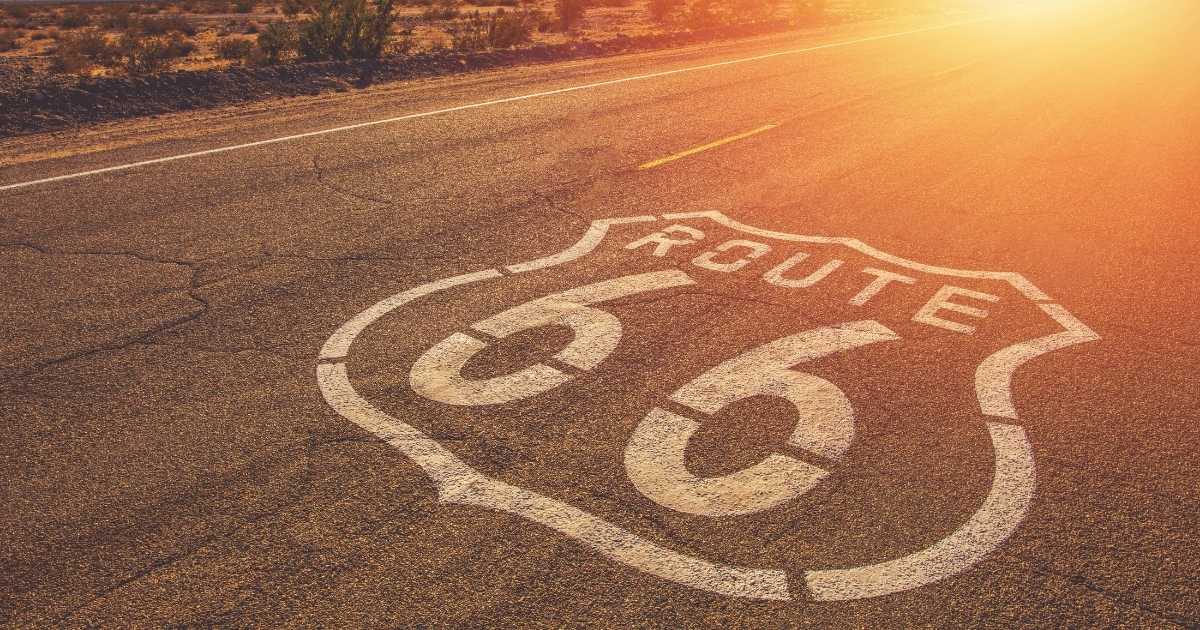 This lengthy, cross-country American journey is a must-see on any list of the best road trips. Follow in the ancestors' footsteps over 2,500 miles along one of the first U.S. roadways starting at Lake Michigan.
Eight states are traversed by Route 66, which reveals scores of historical landmarks and purely entertaining attractions while driving through cities that were once prosperous and had colorful histories.
St. Joseph's Church in Laguna Pueblo, New Mexico, the Cadillac Ranch in Texas, the giant rocking chair in the world in Fanning, Missouri, numerous vintage diners and motels, and so much more are all sure to catch your eye.
6. Trans-Canada Highway (Montreal to Vancouver)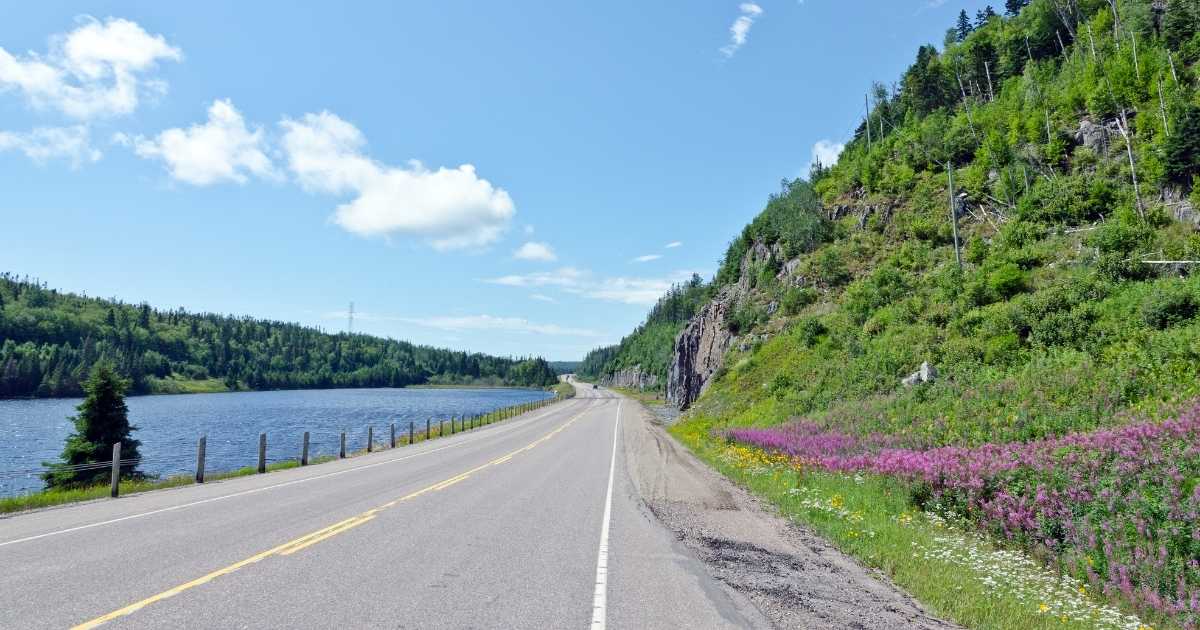 This is the equivalent of Route 66 to our northern neighbor. It traverses all ten provinces, six time zones, and 4,600 kilometers across the nation. Start in the east in Montreal and finish in the west in Vancouver. The cultural diversity is astounding, as you will pass through rocky terrain, flat prairies, fishing towns, barren stretches, and contemporary cities. Plan your schedule carefully and allow enough time for this significant trip.
7. Highway Overseas, Florida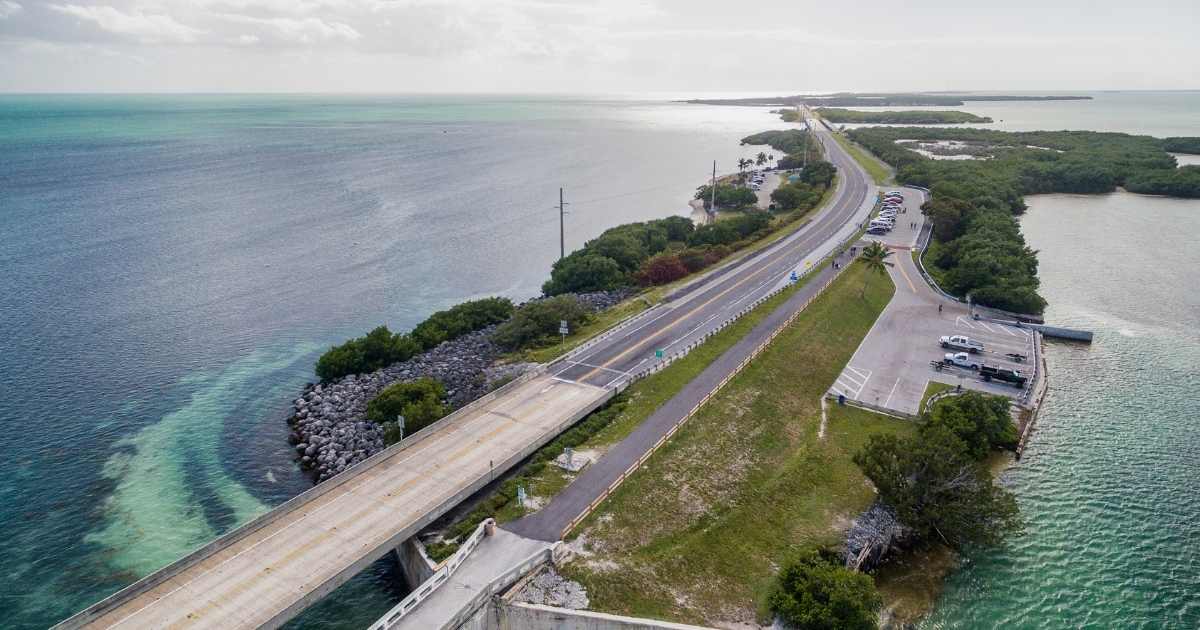 How would a few days spent traveling by car while surrounded by azure skies and tropical water sound? We think our guesses are accurate, and if they are, we have the perfect place for you. The Overseas Highway does exactly what it says on the tin: it transports you for a few days of driving over the sea.
8. Kancamagus Highway, New Hampshire
There are few places better for fall road trips than New England's classic landscapes and vibrant fall colors. The Kancamagus Highway in New Hampshire is among the best drives for viewing the leaves changing color. It's the ideal location for an autumn break because there are lots of hiking, apple cider, and little cottages to stay in along the route.
Where to Begin: Boston is the ideal starting place for a fall road trip because it has many inexpensive airline options and its own unique autumn appeal.
Must-Stops: You may easily get there in a day since it only takes approximately two hours to drive from Boston to the Kancamagus Highway in the White Mountains. Take an (extremely gorgeous) drive along the Kancamagus.
9. Cabot Trail
The Cabot Trail is regarded as one of the most magnificent routes in the world and packs a lot into a relatively short (4.5 hours) drive. Once you get behind the wheel and explore, you'll quickly see why. It's the ideal way to discover Cape Breton, with breathtaking scenery, hiking, and delectable food all along the way.
Starting Point: Begin in the hamlet of Baddeck.
Must-stops: Take in some of the nearby beaches, including Margaree Harbour Beach and Ingonish Beach. The Skyline Trail in Cape Breton Highlands National Park is a MUST-DO. So make sure to get in a few hikes as well. And savor some delectable seafood in the tiny places you pass through!
Spend the Night Here: Along the entire Cabot Trail, particularly in the areas close to Ingonish, Pleasant Bay, and Margaree Harbour, you can discover cottages, inns, and tiny bed and breakfasts.
10. The Road to Hana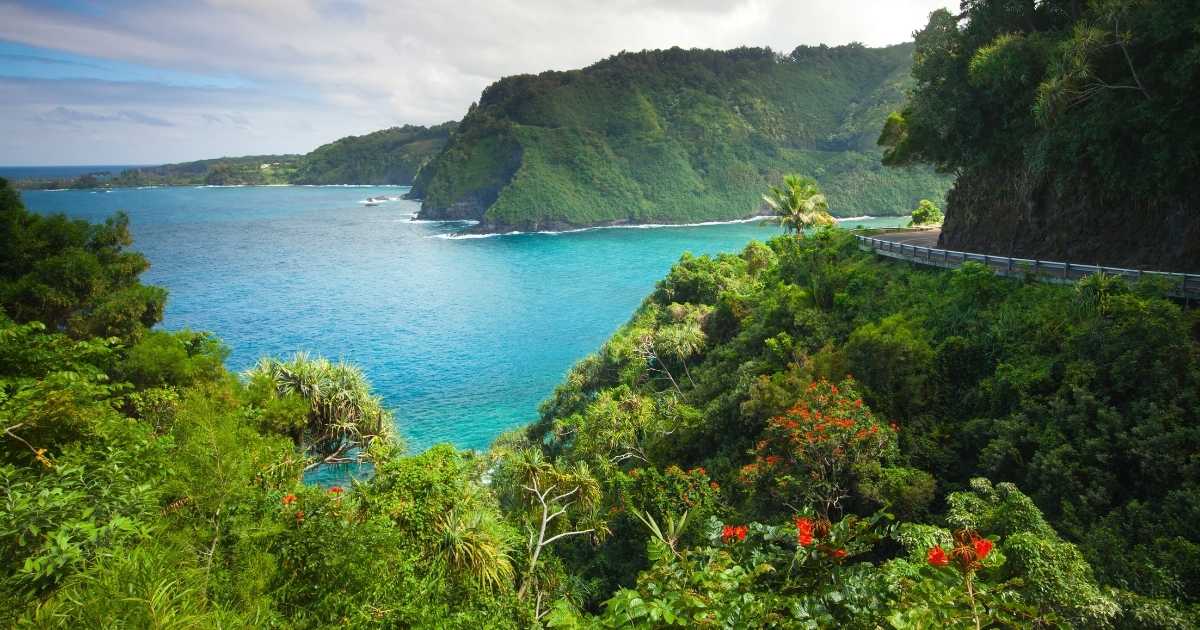 Hawaii may not be the first spot that comes to mind when planning a road trip. But once there, there are some truly beautiful drives that are perfect for road trips. One of the best road excursions in Hawaii is the Road to Hana, which is particularly well-known for its 600+ hairpin turns and equally impressive scenery.
Finding the best places for a staycation in North America becomes easy now. Get the best deals on hotels, resorts, and flights only at Tui.co.uk.