Situated on the Shivalik Hills, Jammu is one of the most enticing and majestic places to visit in India. Many tourists around the country visit this city to glimpse natural wonders, history, and spirituality. Whether you want to admire the architectural wonders, hilly views, or taste the best cuisine, Jammu has it all.
Jammu's history dates back to the Vedic era, followed by Rajput kings and Mughal Emperors. The temples, mahals, Bhawan, and gardens are the traces of the vast history of Jammu. If you're visiting Jammu, here are 9 things you shouldn't miss in the city for a wholesome experience. Here it goes!
Unmissable Things To Do In Jammu
Visit Mata Vaishno Devi Shrine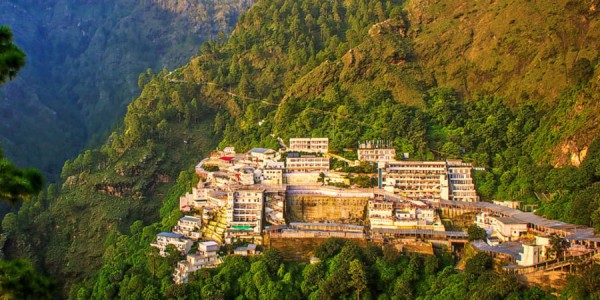 Mata Vaishno Devi is one of the most important pilgrimages in India, located in Katra, 46 km from Jammu. The shrine is situated on the Trikut Parvat. The trek is 12 km, which starts from Katra. Many options to reach the temple are available for the devotees. You can either trek, ride a horse, take a battery car, or take the helicopter to reach the shrine.
In addition to being a spiritual place, trekking to the temple refreshes your body and soul. You feel positivity and peace while entering the Vaishno Devi cave. After the darshans, you can visit the Katra market to buy souvenirs for your friends and family.
Timings: 5 am to 12 pm and 4 pm to 9 pm
How to Reach Katra?
The nearest airport is Jammu Airport (Satwari Airport), approximately 50 kilometres away.
The nearest railway station is Shri Mata Vaishno Devi Katra Railway Station, well-connected to major cities like Delhi, Kolkata, and Mumbai. From the station, Katra is just a short distance away.
By Road: Katra is accessible from major cities in North India. You can either drive yourself or take a bus.
Where To Stay In Katra?
Hotel Katra Residency: Average cost for two per night: Rs. 1165, Contact No: 9906132194, Location: Katra Residency
Hotel Maa Trinayani Palace: Average cost for two per night: Rs. 1400, Contact No: 9903977265, Location: Trinayani Palace
Visit The Beautiful Tulip Garden in Sanasar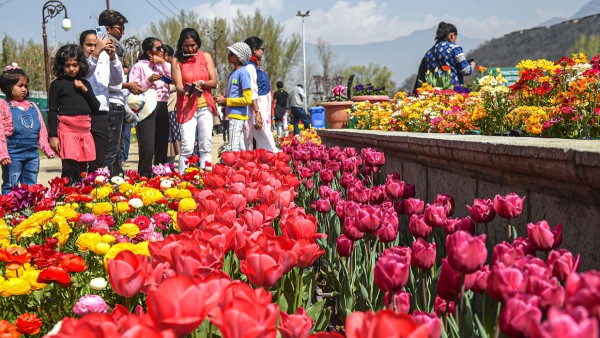 Location of many Bollywood movies, the Tulip Garden of Sanasar is truly an enchanting place to visit in Jammu. The garden is covered with red, white, yellow, and other multiple-coloured Tulips, making this location a must-visit in Sanasar. The distance between Jammu & Sanasar is 120 km, and it'll take 2 to 3 hours to reach the tulip garden from Jammu. You can dedicate one day to this trip and enjoy the views and beauty of this scenic location.
Timings: 9 am to 6 pm
How To Reach Sanasar: Car is the most common and convenient travel method. You can hire a taxi or rent a car in Jammu to drive to Sanasar.
Immerse in Devotion At Raghunath Temple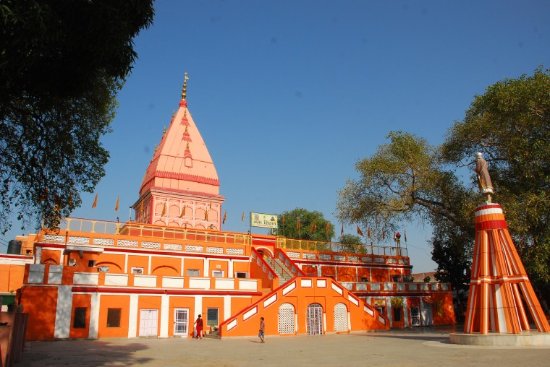 Raghunath Temple was built by Maharaja Gulab Singh and his son, Maharaj Ranbir Singh, between 1853 and 1860. The temple complex includes 7 shikhars or peaks dedicated to shrines of different Hindu deities. The central deity of the temple is Lord Ram. It also contains shrines of Lord Shiv and other avatars of Lord Vishnu. Its architecture mesmerises the visitors, and the spiritual activities purify their minds & souls. A visit to this temple is one of the best things to do in Jammu city to experience history, culture, and spirituality in one place.
Timings: 6 am to 8 pm
Location: Raghunath Mandir Chowk
Learn About Rare Books & Art At Amar Mahal Museum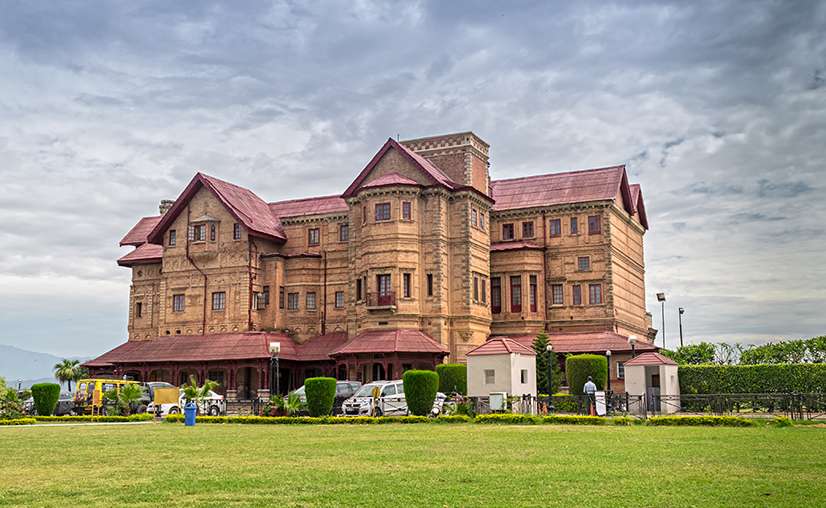 Amar Mahal Palace was the home of the last king of the Dogra dynasty, Maharaja Hari Singh. After Maharani Tara Devi's death, Maharaja Hari Singh's wife, their son Karan Singh, and his wife converted the palace into a rare books and art museum. If you're a fan of art and books, this palace is a must-visit destination.
Timings: 9 a.m. to 1 p.m. and 2 to 5 p.m
Entry Fee: Rs. 20 per adult
Location: Karan Nagar, Jammu Tawi
Visit The Mubarak Mandi Palace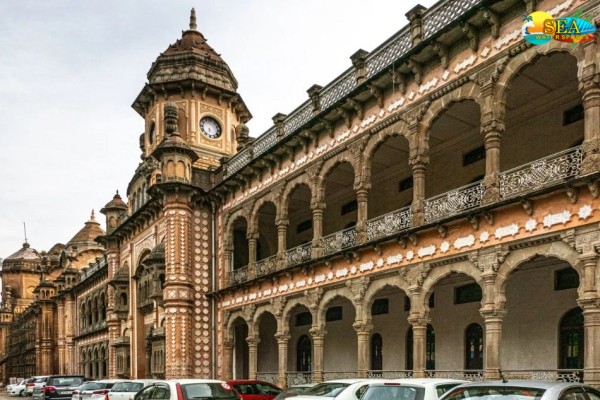 Mubarak Mandi Palace was the residence of Maharaja Hari Singh until 1925, when he moved to another part of Jammu. The palace reflects a mix of Indian, Mughal, and British architecture, making it a top place to visit in Jammu city. The central hall of the palace is converted into a museum containing historical artefacts, jewellery, manuscripts, and more of the Dogra Dynasty. Even if you're not a history buff, visit this palace to admire the architecture and surrounding beauty of the location.
Timings: 10:30 am – 4:30 pm (Winters) and 8 am – 1:30 pm (Summer)
Entry fee: Rs.10 per adult, Rs. 5 per child/student, Rs. 50 for foreigners
Location: Panjtirthi
Indulge In The Local Cuisine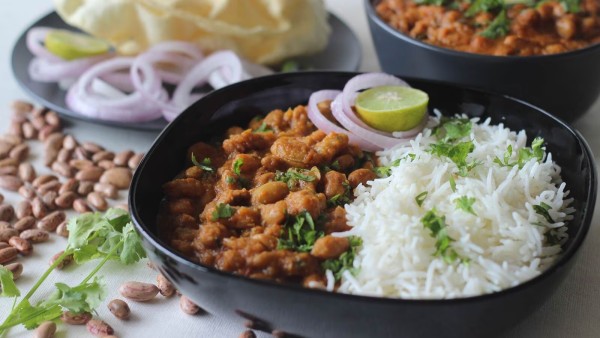 Visiting Jammu and not even trying the local street food and cuisine? What are you even doing in the city! Jammu's cuisine is famous all over India for its flavourful and unique dishes. Going on a foodie spree is among the best things to do in Jammu city.
Visit some of India's top restaurants in Jammu and indulge in the tasty and unforgettable cuisines of the city. If you want to try the street food, visit the local market and you'll find many stalls and shops selling Jammu's famous street food.
Must Try Dishes in Jammu: Rajma chawal, Dum Aloo, Kaladi Kulcha
Places to try Jammu cuisine: Rajma rice stall, Lime Tree, Billu Di Hatti
Stroll In Bagh-E-Bahu Garden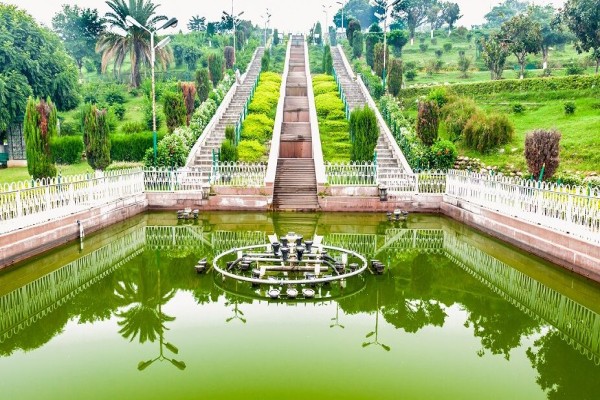 Bagh-e-Bahu is a picturesque garden with well-maintained, lush green lawns, ornamental plants, and flowerbeds, located on the bank of Tawi River. It is the perfect place to spend a relaxed afternoon with your family or bae. The garden offers panoramic views of Tawi River and the surrounding landscape, including the Bahu Fort and the Trikuta Hills.
Timings: 8 am to 10 pm
Entry Fee: Rs. 5 per person
Location: Bagh-e-Bahu
Have A Boat Ride At Mansar Lake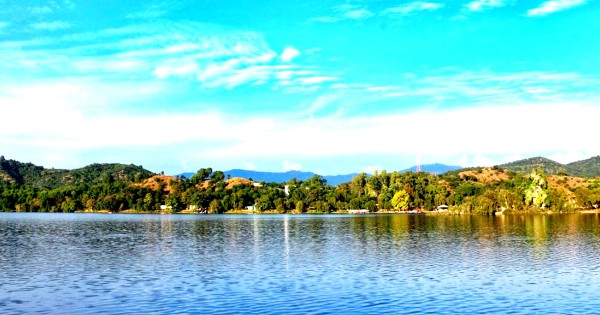 Mansar Lake is a beautiful natural lake located near Mansar, around 62 kilometres from Jammu city. You can hire a taxi or private cab to reach the lake. Mansar Lake holds religious importance for Hindus. According to local legend, it is believed to be the abode of a snake deity, and a small temple dedicated to Lord Sheshnag is situated on the lake's eastern banks. It's a common practice for devotees to perform a parikrama around the lake. Enjoy boating, picnics, and other adventure activities around the lake. There are designated spots for picnicking, as well as well-maintained gardens and lawns.
Timings: 7 am to 5 pm
Location: Udhampur Majalta
Explore The Peer Kho Cave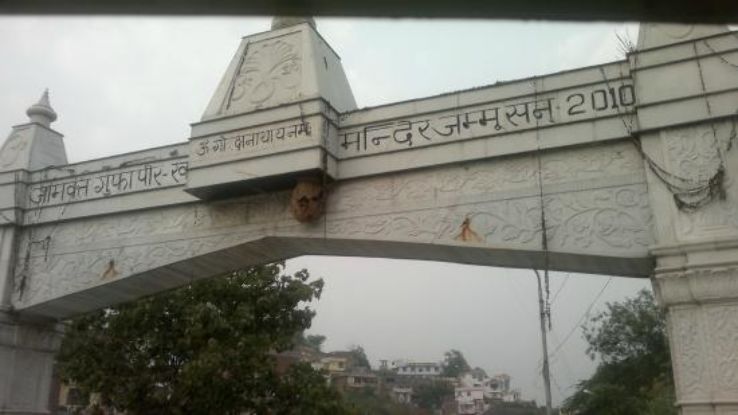 Peer Kho Cave is situated on the banks of the Tawi River, approximately 3 kilometres from the city centre of Jammu. The cave is associated with a legendary saint, Peer Budhan Ali Shah. It is believed that the saint meditated in this cave, which holds great religious significance for devotees. Inside the cave is Lord Shiva's idol, along with a naturally formed Shiv Lingam. Visiting this place is surely one of the best things to do in Jammu because it offers peace and spectacular views of the surrounding hills and the Tawi River.
Timings: 5 am to 7 pm
Location: Pakki Dhakki
Final Thoughts
Jammu is a mesmerising destination with tons to do. It is a hub for spirituality, history, culture, and delicious cuisine. Adventure enthusiasts can soar the skies in Sanasar, while Mubarak Mandi and Bahu Fort provide a glimpse into regal heritage. Don't miss the culinary delights – Rajma Chawal and Dum Aloo are must-tries. And, of course, the vibrant markets promise delightful shopping sprees. Jammu is a beautiful place, and with the mentioned 9 things to do in Jammu, you can enhance your stay in the city.
More To Explore
Discover the cultural, spiritual, and vibrant land of the world. Check out the India Travel Guide to explore the best places to visit, things to do, and famous temples of India.
If you're planning a trip during summer vacation, check out the Top Places to Visit in June to have the best vacation of the season.