Manali is famous among people for its snowy mountain peaks, nearby Solang Valley, and bustling Mall Road, but it's cafes make Manali more special and scenic. Yeah! You read that right. Manali has some of the best cafes that not only satisfy your hunger but also the explorer within you. The location, vibe, and mouth-watering delights soothe your soul, offering the best overall experience. Let's explore the top 10 cafes in Manali that you must visit during your trip.
The Best Cafes in Manali
Sher-E-Punjab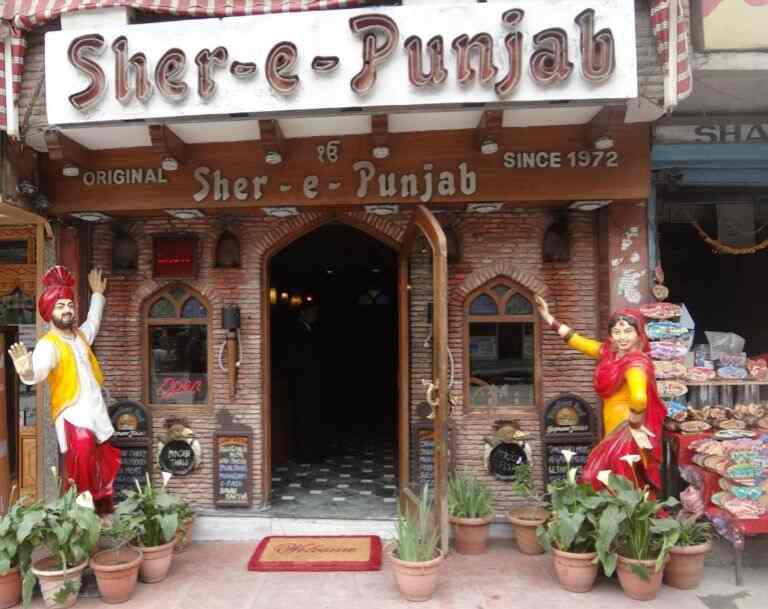 Located alongside the Beas River on the Leh-Manali Highway, Sher-E-Punjab offers the best view of the region. It has both indoor and outdoor seating areas. The menu contains a mix of Punjabi & Chinese cuisines. Whether you want some chole-bhature with lassi or noodles with Manchurian, the cafe offers a delicious delight to its customers.
Location: Leh-Manali Highway
Timings: 9 am to 11 pm
Cost for two: Approx. ₹800
Must-try dishes: Chana-Bhatura, Veg platter, Lassi
Instagram: sherepunjabmanali
Cafe 1947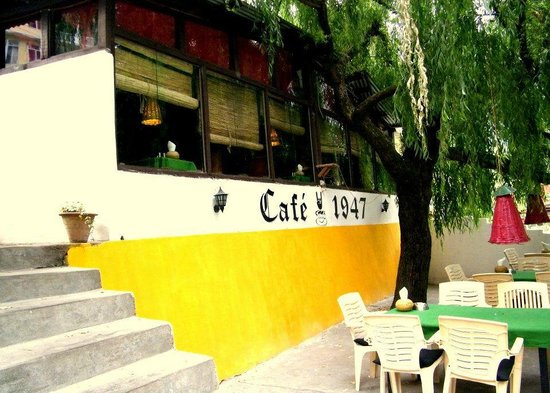 Another mesmerising riverside cafe is Cafe 1947. The cafe offers lovely views of the snow-capped mountains adjacent to the river Beas. Bonfire, live music, and a bustling vibe are exciting parts of this all-season cafe. The menu features a mix of tasty Italian and Indian cuisines. Order your favourite meal and sit alongside the river before the bonfire to experience warmth in the chilling winters.
Location: Near Nehru Kund, Leh-Manali Highway
Timings: 1 pm to 11 pm and 7 pm to 11 pm (Wednesdays)
Cost for two: Approx. ₹500
Must-try dishes: Pizza, Burgers, and Pasta
Instagram: #cafe1947manali
You May Like: Top Locations For The Best Street Food Gurgaon
The Lazy Dog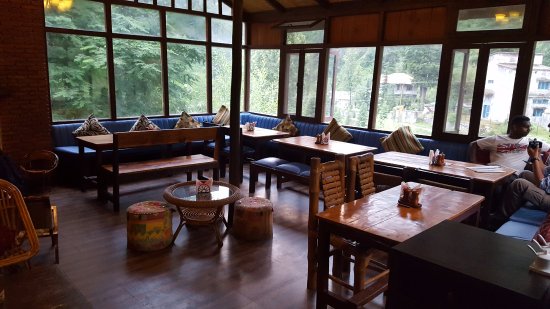 The Lazy Dog cafe is famous for its modern & unique design, scenery along the river, and live music performances. Whether you take ambience, food, entertainment, or scenery, this cafe stands top in all the categories, making it one of the best cafes in Manali. The cafe serves Indian and Pan-Asian cuisine. Spending a day or two in Manali? Don't forget to visit The Lazy Dog cafe for a chilled & casual evening.
Location: Manu Temple Road, Old Manali
Timings: 11 am to 1 am
Cost for two: Approx. ₹500
Must-try dishes: Sushi, Chilli potato, Noodles
Instagram: lazydogmanali
Rasta Cafe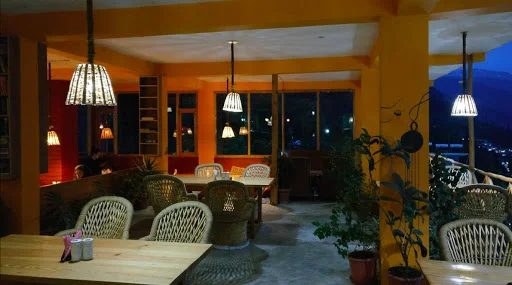 This cafe offers a traveller's vibe and ambience. Seated on a rooftop, this cafe offers the perfect Himalayan view. Their menu features delicious snacks, including pizza, burgers, and shakes, perfect for a small break while travelling. It also features a TV where you can relax and enjoy your favourite meal. Sit and enjoy the view with a delicious shake, or join a traveller's jam to interact and make new memories on the way.
Location: Near Vashist Temple, Manali
Timings: 8 am to 11:30 pm
Cost for two: NA
Must-try dishes: Pizza and Burgers
Instagram: rastacafemanali
Also Read: Top Cafes In Delhi To Hangout With Friends
Dylan's Toasted & Roasted Coffee House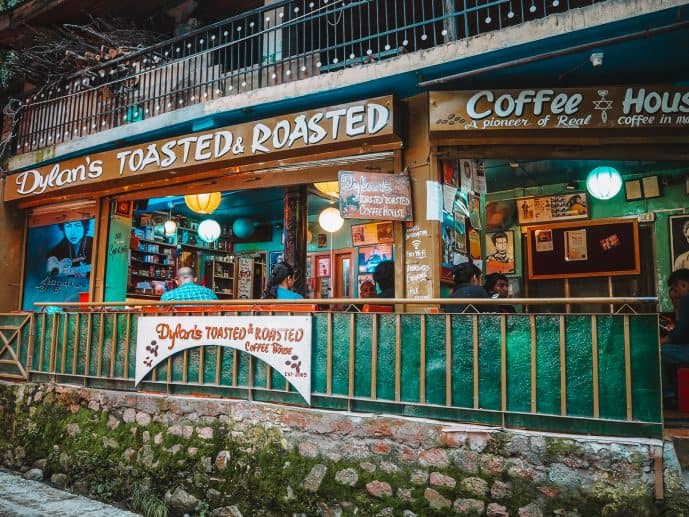 What can be better than a hot coffee on a winter evening? Offering a variety of coffee, drinks, and snacks, Dylan's Coffee House is a paradise for cafe lovers. The cafe has a modern look with graffiti and images on its walls. Visit with friends or read a book alone at this cafe. This coffee house offers an ambience for all.
Location: Old Manali
Timings: 9 am to 9 pm (Closed on Tuesdays)
Cost for two: ₹600
Must-try dishes: Cappuccino, Cafe Latte, Sandwiches
Instagram: #dylansroastedandtoasted
Sunshine Cafe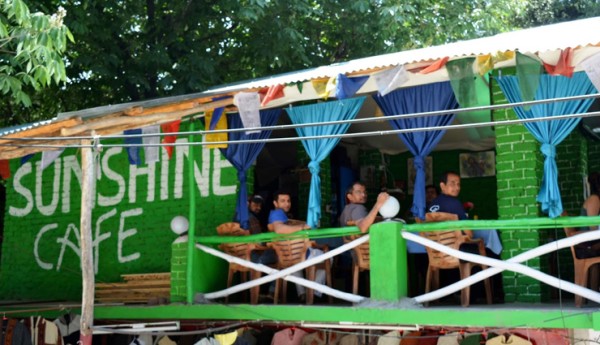 Sunshine Cafe is the best cafe in old Manali, loved by locals and tourists alike. The cafe offers a familial vibe and offers some of the most fantastic dishes in the region. The interior gives a typical mountain eatery vibe. Bring your family, friends, or bae to experience the vibrant charm and delicious cuisine at Sunshine Cafe, located in the valleys of Manali.
Location: Old Manali
Timings: 8 am to 12 am (Closed on Tuesdays)
Cost for two: ₹650
Must-try dishes: Sandwiches, Chilli Potato, and Pizza
Instagram: #sunshinecafemanali
Fat Plate Cafe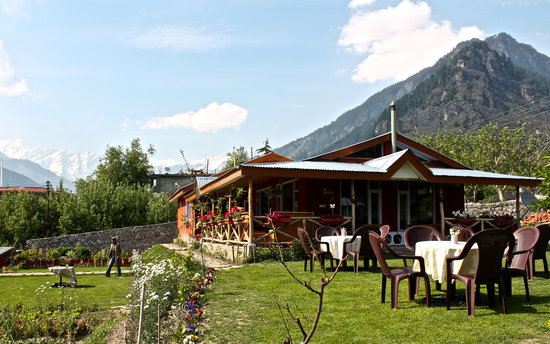 If you want the scenic views of valley and gardens covered with beautiful flowers, the Fat Plate cafe is a must-visit. One of the most Instagrammable cafe in the region, this place offers serene valley views to click amazing pictures. The cafe is designed as a local mountainous home and offers various dishes including North Indian. Hungry or not, you must visit this cafe just to experience the surroundings and lifestyle of the mountains.
Location: Kullu-Naggar-Manali Road
Timings: 12 pm to 10 pm
Cost for two: ₹1200
Must-try dishes: Sandwiches and Chole-Bhature
Instagram: fatplatecafe
See Also: Best Cafes In CP
Ride Inn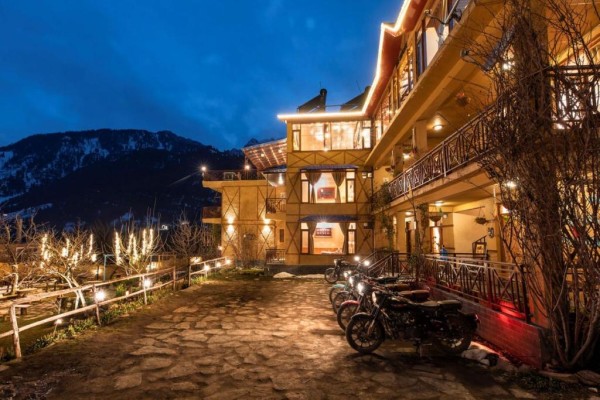 Attention all the travellers! Here's a paradise for you. Ride Inn is a stunning cafe offering the best of Himalayan view. It has some of the best food in the region and some of their ingredients are homegrown. Also, if you're coming on a vehicle, no need to worry, Ride Inn offers a parking space for your vehicles. Travelling to Manali or looking for a weekend getaway, Ride Inn is among the best cafes in Manali to visit.
Location: Burwa Road, Manali
Timings: 8 am to 10:30 pm
Cost for two: ₹900
Must-try dishes: Pizza and sandwich
Instagram: rideinn
Cafe Amigos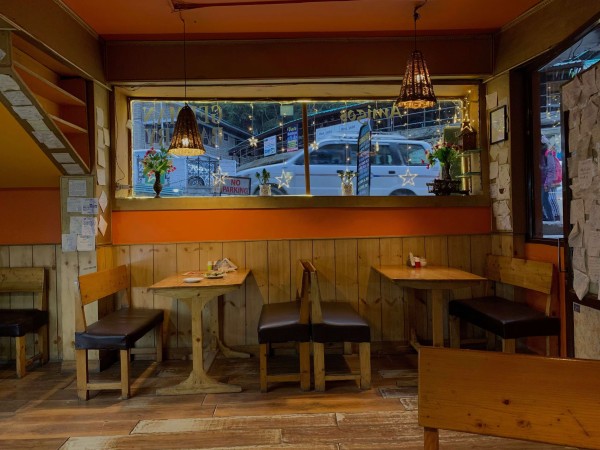 With a wooden-themed interior, Cafe Amigos offers a chilled and cosy atmosphere to hang out and vibe with friends. The cafe offers pastries, cakes, and sweet delights to satisfy your sugar tooth. Additionally, you can get some Italian cuisine here. So, take your friends or vibe alone at this sweet house in Manali.
Location: Rambagh, Manali
Timings: 8 am to 10 pm
Cost for two: ₹500
Must-try dishes: Israeli Breakfast
Instagram: cafe.amigos
Mountain View's Noodles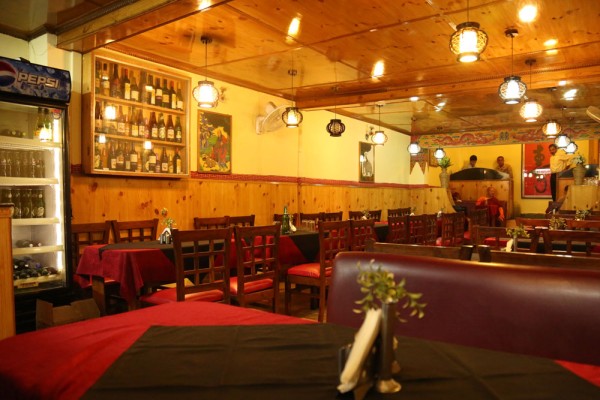 Want to indulge in some Japanese delights? Head to Mountain View's Noodles Cafe. Located on Mall Road, Manali, this cafe offers authentic Japanese and Italian cuisines. Don't worry, vegetarians, they have vegetarian options too! Try Hakka Chowmein or Mountain View Chowmein to experience some of the best foods of Manali. Take your friends or family and taste the best of Himalayas.
Location: Model town, Manali
Timings: 11 am to 10:30 pm
Cost for two: ₹650
Must-try dishes: Hakka Chowmein, Mountain View Chowmein
Final Thoughts
Along with scenic views and mall roads, Manali is also home to some of the best cafes in Manali. Manali boasts the best cafe scene in the mountains, from the traditional Sher-E-Punjab to the vibrant Lazy Dog Cafe. So, Manali's cafe scene has it all, whether you're a solo traveller seeking solitude or a group of friends looking for a vibrant hangout. Take time exploring these hidden gems and let them become a cherished part of your Manali memories. Enjoy your journey through this picturesque town's flavours, sights, and sounds!
More To Explore