Explore the city where culture meets innovation. Singapore, known as the Lion City, offers a tapestry of experiences that cater to every traveller's taste.The country's territory comprises one main island, 63 satellite islands and islets, and one outlying islet. In this guide, we'll tell you everything you need to know before & about travelling to Singapore, including top attractions, must-try cuisines, the best time to visit Singapore, budget, and more. Read till the end to explore the best of Singapore.
Top Things To Do In Singapore
Cherish The Gardens By The Bay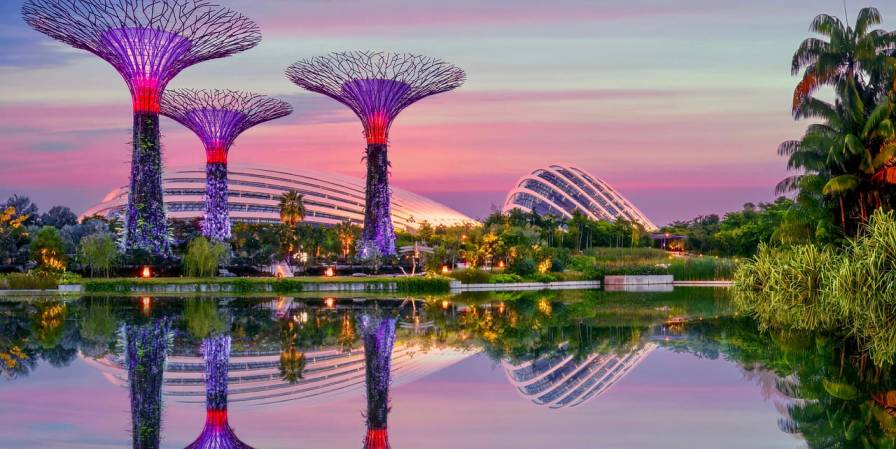 This is an awe-inspiring horticultural wonder in Singapore. This futuristic garden complex features the iconic Supertree Grove, vertical gardens, and two stunning domed conservatories, the Cloud Forest and Flower Dome. The timings for the garden are 9 am to 9 pm, and entry tickets start from $23. Explore diverse plant species, witness breathtaking architecture and enjoy light shows at one of Singapore's best places. A harmonious blend of nature and technology makes Gardens by the Bay a must-visit attraction.
How To Reach?
Nearest MRT station: The nearest MRT station to Gardens by the Bay in Singapore is the "Bayfront" station. It's located on the Downtown Line (DT16) and the Circle Line (CC4).
Bus Number 400 covers various locations, such as Marina Bay Financial Centre, Marina Bay Sands, and the Marina Bay Cruise Centre.
Adventure At Sentosa Island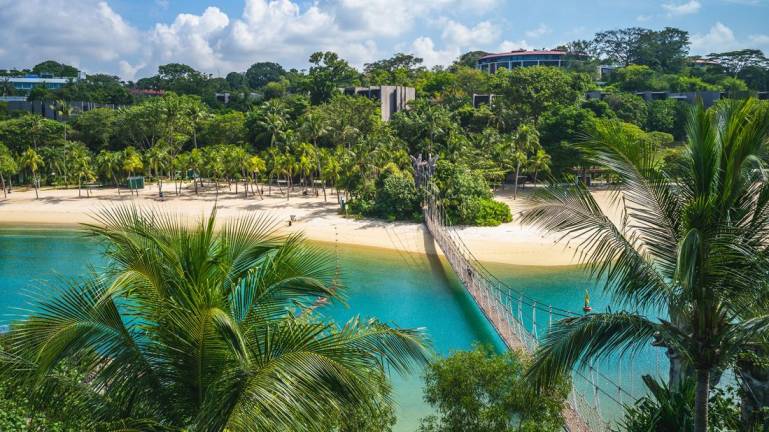 Sentosa Island is a vibrant resort destination in Singapore. Known for its pristine beaches, theme parks, and entertainment options, it offers Universal Studios Singapore, S.E.A. Aquarium, Adventure Cove Waterpark, and more. The island is a hub for family-friendly activities, thrilling rides, and diverse dining experiences, making it a sought-after destination for leisure, relaxation, and fun-filled adventures. You can indulge in various activities between 10 am to 6 pm as most of them close after 6 pm.
How To Reach?
Sentosa Express Monorail: Starting from $4
Cable Car: $35 round trip for an adult & $25 round trip for a child
Boardwalk: If you prefer a stroll, you can walk to Sentosa Island via the Sentosa Boardwalk. It's accessible from VivoCity and provides scenic views along the way.
Driving or Taxi: If you're driving or taking a taxi, you can access Sentosa Island via the Sentosa Gateway. The average taxi fare lies at $18.46 which may change during peak hours.
Things To Do
Universal Studios Singapore: Immerse yourself in movie-themed attractions, thrilling rides, and entertainment zones, including Transformers: The Ride, Jurassic Park Rapids Adventure, and more. Price starting from $73
S.E.A. Aquarium: Explore the underwater world with a diverse range of marine life, including sharks, rays, and colourful fish, in one of the world's largest aquariums. Starting from $43.
Adventure Cove Waterpark: Enjoy water slides, wave pools, and snorkelling in a tropical setting, complete with encounters with marine life at the Rainbow Reef. Tickets from $29.
Sentosa Luge and Skyride: Experience an exhilarating ride on the luge, a gravity-powered cart, and take the scenic Skyride for stunning island views. Ticket prices vary from $51 to $130.
Wings of Time: Watch a spectacular light and water show that combines pyrotechnics, water jets, and captivating storytelling against the open sea backdrop.
Siloso Beach: Indulge in water sports, beach volleyball, the best beach clubs, and seaside dining.
Visit Marina Bay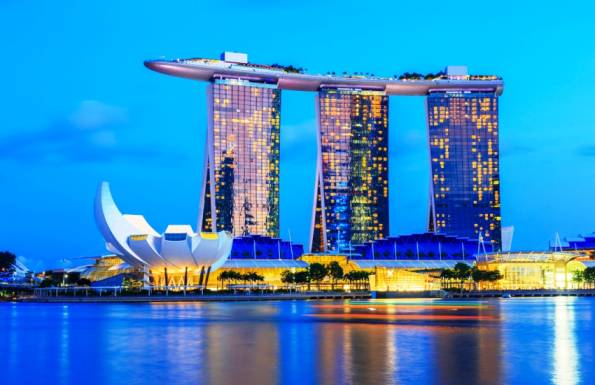 Marina Bay is a captivating waterfront in Singapore, renowned for its iconic modern architecture and vibrant cityscape. It features the world-famous Marina Bay Sands complex, consisting of a striking hotel, a futuristic SkyPark, and a dazzling casino. The Bay is operational between 11 am to 9 pm.
The Helix Bridge's innovative design stands nearby, connecting to the lush Gardens by the Bay, where futuristic Supertree structures dominate the landscape. Marina Bay epitomises the city's fusion of innovation, entertainment, and natural beauty.
How To Reach?
Nearest MRT Station: Gardens By The Bay
Bus No. 400: This route covers Marina Bay & other popular tourist destinations.
Things To Do
Merlion Park: A symbolic gem of Singapore, boasts a majestic statue with a lion's body and a mermaid's head, representing the city's origins as a fishing village (Singapore – Lion City). Nestled at Marina Bay's edge, it offers panoramic skyline views and a tranquil atmosphere, making it a cherished destination for tourists and locals alike. The park is operational for a full day with no entry fee.
Sands Sky Park: An architectural marvel crowning Marina Bay Sands in Singapore. Perched atop three soaring towers, it's a lush oasis with an infinity pool, gardens, and restaurants. It's operational between 9:30 am to 10 pm (Monday to Thursday), and 9:30 am to 11 pm (Friday to Sunday). Tickets start from $22.
Explore Singapore Botanic Garden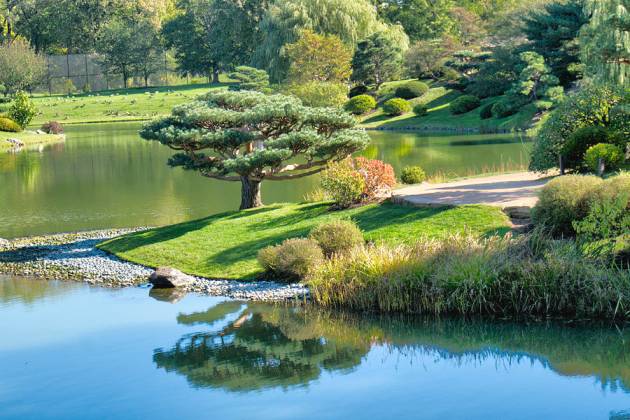 Established in 1859; the Singapore Botanic Garden showcases a diverse collection of flora, including a mesmerising orchid garden. Its UNESCO World Heritage Site status acknowledges its historical significance and conservation efforts. It is operational between 5 am to 12 am with no entry fee. The gardens' serenity, themed sections, and educational programs attract visitors, while the swan-filled lakes, heritage trees, and National Orchid Garden exemplify its beauty and importance as both a scientific institution and a tranquil retreat.
How To Reach?
Nearest MRT Station: Botanic Gardens
Bus No. 106, 123, 77, 855, 93: Fare starting from $0.74
Taxi or Ride-Sharing: Taxi and ride-sharing services can drop you off at various entrances to the Singapore Botanic Gardens. The average taxi fare to the botanic garden lies between $8 to $10.
Admire Art At Singapore National Gallery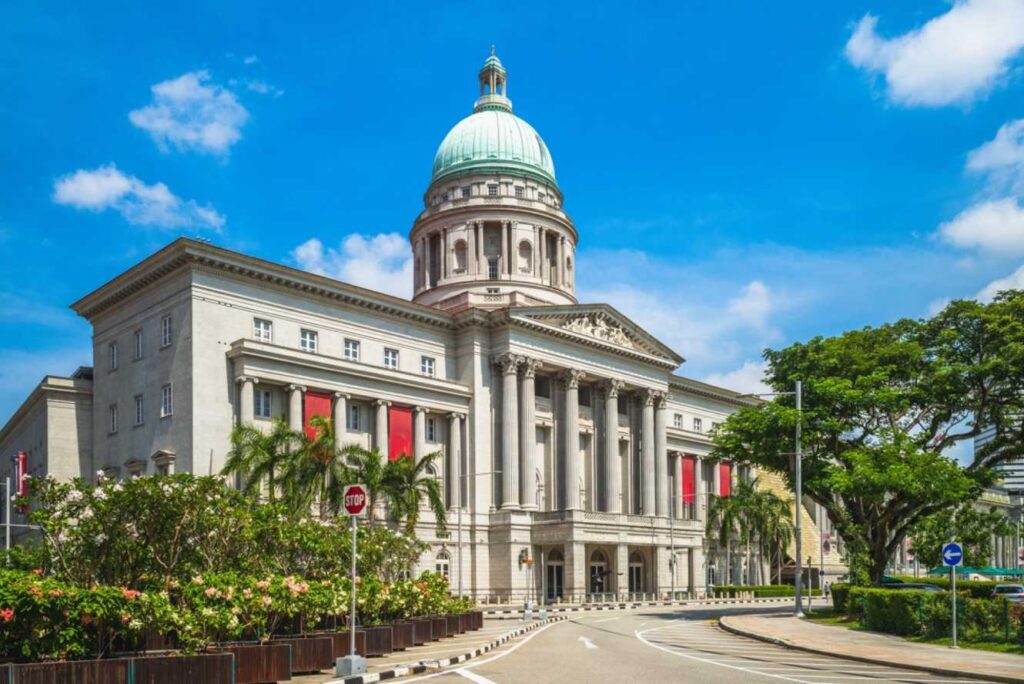 Housing Southeast Asia's most prominent art collection. The National Gallery chronicles the region's rich artistic heritage. The gallery juxtaposes historical and contemporary pieces, spanning paintings, sculptures, and multimedia installations. Its compelling exhibitions, often themed around cultural narratives, offer visitors a profound insight into the region's diverse cultures and history.
The gallery is open for tourists between 10 am to 7 pm, and the entry fee ranges from $3.69 to $14.74. Through its captivating displays and engaging programs, the Singapore National Gallery is a testament to the region's creative spirit and artistic evolution.
How To Reach?
Nearest MRT Station: Upper Thomson
Bus no. 176, 166, 197, 33, 61, 961M
Experience Culture At Kampong Glam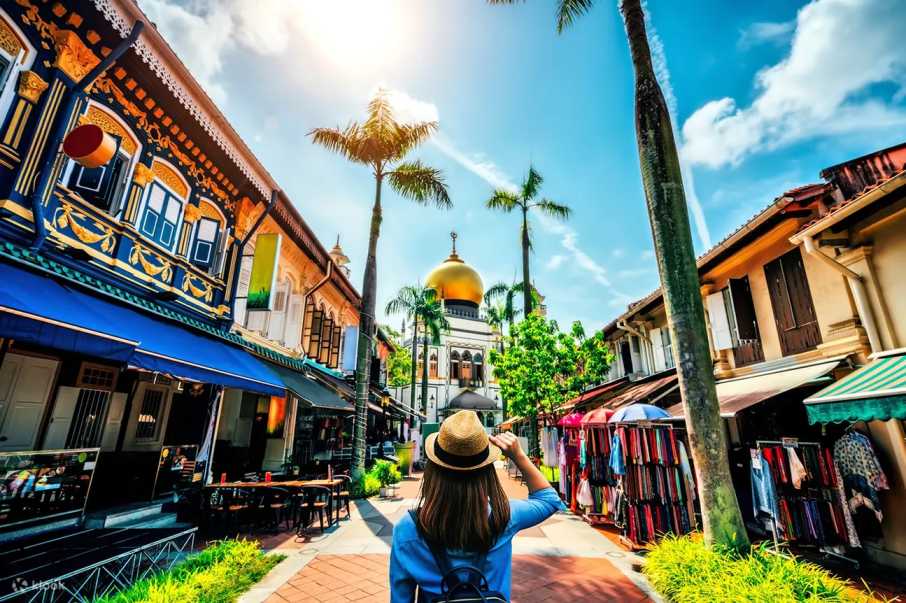 Situated just 1.4 km from the city centre, Kampong Glam is a vibrant neighbourhood and one of Singapore's best places, known for its historical significance and diverse atmosphere. It's home to the iconic Sultan Mosque, a stunning architectural masterpiece focal point for the Muslim community. The area is characterised by its eclectic blend of traditional Malay and modern influences. It offers visitors a mix of heritage sites, quirky boutiques, art galleries, and a range of dining options, from conventional Malay eateries to trendy cafes.
How To Reach?
MRT (Mass Rapid Transit): The nearest MRT station to Kampong Glam is Bugis MRT station, which is on the Downtown Line (DTL) and the East-West Line (EWL). From there, it's a short walk to Kampong Glam.
Taxi or Ride-Sharing: Taxi and ride-sharing services (average fare $14.77) can drop you off at various points around Kampong Glam.
Things To Do
Wander through Arab Street: Stroll along Arab Street and Haji Lane, known for their colourful shop houses, boutique stores, and art galleries. Discover unique fashion, textiles, crafts, and local art.
Explore Cultural Institutions: Visit cultural spaces like the Malay Heritage Centre and the Gedung Kuning (Yellow Mansion), which offer insights into the neighbourhood's history, heritage, and Malay culture.
Indulge in Local Cuisine: Experience the diverse culinary scene by enjoying traditional Malay cuisine, Middle Eastern flavours, and fusion dishes at the area's restaurants, rooftop cafes, and eateries.
Shop for Textiles and Crafts: Kampong Glam is known for its fabric shops, where you can find beautiful textiles, carpets, and traditional crafts. Many shops offer tailor-made clothing as well.
Also Read: Things to do in London
Indulge In Mouth-Watering Street Food At Lau Pa Sat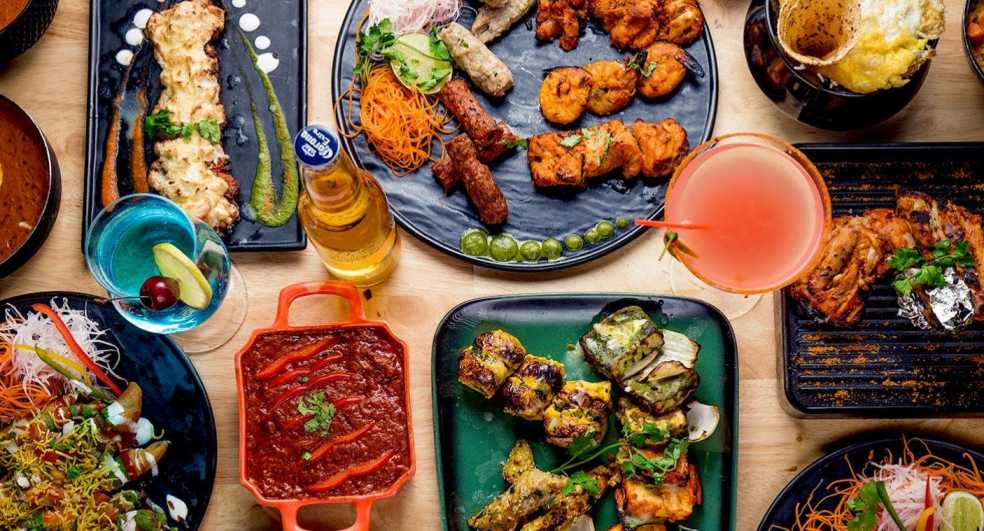 Lau Pa Sat, a historic culinary landmark in Singapore, is a bustling street food centre nestled amidst modern skyscrapers. Its intricate cast-iron architecture and vibrant atmosphere showcase the city's fusion of past and present. Offering a diverse array of local and international cuisines, from satay to seafood, it's a haven for food enthusiasts.
How To Reach?
MRT (Mass Rapid Transit): The nearest MRT stations to Lau Pa Sat are Raffles Place MRT station and Telok Ayer MRT station. Both stations are within walking distance of the food centre.
Taxi or Ride-Sharing: Taxi and ride-sharing services (fare range $5 – $7) can drop you off directly at the entrance of Lau Pa Sat.
Must-Try Dishes At Lau Pa Sat
Indian Rojak: A mix of fried dough fritters, tofu, and boiled eggs, coated in a flavorful Indian-style sauce.
Sambal Sotong: Squid cooked in a spicy sambal sauce, often served with rice or as a side dish.
Oyster Omelette: A dish made from oysters and eggs fried to create a flavorful and slightly crispy omelette.
Vegetable Fried Rice: A simple and flavorful dish featuring fried rice with various fresh vegetables and aromatic seasonings.
Vegetable Spring Rolls: Fresh spring rolls filled with a mix of vegetables, tofu, and herbs, typically served with a dipping sauce.
Tofu Dishes: Many stalls offer tofu-based dishes, such as stir-fried tofu with vegetables or tofu in a flavorful sauce.
Reaching & Getting Around In Singapore
Reaching Singapore
By Air: The most common way to reach Singapore is by flying to Changi Airport (SIN), one of the busiest and most well-connected airports in the world.
By Sea: Singapore is a major port city, and cruise ships often dock at the Marina Bay Cruise Centre or the Singapore Cruise Centre.
By Land: Singapore is connected to the Malaysian state of Johor by a causeway and a Second Link bridge. If you're travelling from Malaysia, you can cross the border by bus, car, or train.
Getting Around In Singapore
MRT (Mass Rapid Transit): The MRT is the backbone of Singapore's transportation system. It's a fast and reliable way to travel between different parts of the city.
Public Buses: Singapore's bus network complements the MRT system, providing access to places the train might not serve directly.
Ride-Sharing Services: Ride-sharing services like Grab operate in Singapore, offering an alternative to taxis. You can book rides through mobile apps.
Electric Scooters (E-Scooters) and E-Bikes: Electric scooters and e-bikes are a popular mode of personal transportation in certain areas.
Ferries and Water Taxis: Ferries connect Singapore to nearby islands like Sentosa and Pulau Ubin. Water taxis and cruises operate along the Singapore River.
Best Time To Visit Singapore
Singapore is great to visit any time of the year, but the most favourable and pleasant weather is from December to February. The month of February is often considered the best month to visit Singapore as it has low rainfall, slightly cool weather, and most sunshine. The Chinese New Year celebrations in January or February also bring a festive atmosphere.
March To May is another pleasant time to visit, with warm temperatures and manageable humidity. It's not as crowded as the peak tourist season, making it a good choice for those who prefer a quieter experience. June to August sees slightly more rainfall, but it's still an excellent time to visit as showers are usually brief and intense. If you want to travel to Singapore on a budget, plan in the off-season from March to May or June to November.
Check out: Best time to visit Maldives
Currency & Visa Details
The currency of Singapore is Singapore Dollar. The approx. conversion rates are.
1 SGD: 0.74 USD
1 SGD: 0.68 EURO
1 SGD: 61.24 INR
Visa Details
US Citizens: US Citizens don't need a visa to travel to Singapore. Singapore is a visa-free country for US regulars, officials, and diplomats. However, you'll need to verify your documents upon arrival at the airport.
UK Citizens: UK Citizens don't need a visa to travel to Singapore. Singapore is a visa-free country for UK regulars, officials, and diplomats.
Indian Citizens: Indian Citizens do need a visa to visit Singapore. After submitting the application, processing the visa takes 3-5 working days. The fee is approx. Rs. 1836, and the agents can charge an extra Rs. 500 service fee for visa processing.
5-Day Budget For Singapore
Creating a budget for a 5-day trip to Singapore would depend on several factors, including your accommodation preferences, dining habits, transportation choices, and the activities you plan to do. Here's a rough breakdown of expenses for a mid-range budget traveller:
Accommodation: Mid-range hotel or Airbnb, around $100 – $200 per night (Total: $500 – $1000).
Transportation: Public transportation (MRT and buses), approximate cost per day: $10 – $15 (Total: $50 – $75).
Food: Meals at hawker centres will cost around $5 – $10 per meal, mid-range restaurant dinner: $30 – $50, approximate daily food cost: $30 – $50 (Total: $150 – $250).
Activities & sightseeing: Singapore offers a variety of attractions like Gardens by the Bay, Universal Studios, Sentosa Island, etc. Average daily attraction costs: $30 – $50 (Total: $150 – $250).
Miscellaneous: Souvenirs, shopping, and incidentals, can vary greatly depending on your preferences. Approximate daily miscellaneous cost: $20 – $50 (Total: $100 – $250).
The total budget for a 5-day Singapore Trip may be around $950 – $1825, which may vary according to your hotel, transportation, and other expenses.
Tips To Save Money In Singapore
Use Public Transportation: The public transportation system in Singapore is efficient and cost-effective. Use the MRT (Mass Rapid Transit) and buses to get around the city instead of relying on taxis or rideshares.
Get a Tourist Pass: Consider purchasing a Singapore Pass or an EZ-Link card. These allow unlimited rides on public transportation for a specific duration, saving you money compared to buying individual tickets.
Eat at Hawker Centers: Singapore's hawker centres offer delicious and affordable local cuisine. These food courts have a wide range of options at reasonable prices.
Stay in Budget Accommodations: Consider budget-friendly accommodations like hostels, guesthouses, or budget hotels.
Visit Free and Low-Cost Attractions: Singapore has several free and low-cost attractions that provide great experiences. Explore places like Marina Bay Sands' observation deck, Gardens by the Bay (outdoor areas are free), and various cultural neighbourhoods.
Use Apps for Deals: Utilize apps like "Eatigo" and "Chope" to find restaurant deals and discounts on dining. You can also check for promotions on travel and activity booking platforms.
Shop at Local Markets: For souvenirs and local goods, consider shopping at local markets like Chinatown, Little India, and Bugis Street, where you can find reasonably priced items.
Avoid Peak Seasons: If possible, plan your trip during off-peak seasons to get better deals on accommodations and attractions.
Top Comfortable & Budgeted Hotels In Singapore
Some of the best hotels in Singapore are.
Hotel Boss: Located in the Lavender district, Hotel Boss offers relatively affordable rates and is well-connected to public transportation.
Fragrance Hotel Riverside: Situated near Clarke Quay and the Singapore River, this hotel offers a convenient location for exploring the city's nightlife and attractions.
Hotel G Singapore: Positioned in the Bugis area, this hotel offers a stylish and budget-friendly option with easy access to shopping and dining.
Ibis Singapore on Bencoolen: This hotel is located in the Bugis area and offers comfortable accommodation at a reasonable price.
Things To Keep in Mind
Although Singapore is a safe country for solo & female travellers, here are some points to keep in mind to stay safe & sound in the country.
Keep the city clean: Singapore's laws are strict; you can be fined up to $736 for littering, smoking, or spitting on the streets.
Police Helpline number 999.
Singapore is safe but follows generic guidelines: Don't roam alone at night, don't get too drunk, and keep all your contacts & police helpline handy.
More To Explore