Australia's Best Spots for Adventurers
Australia is unlike any other country in terms of its sense of adventure. This is because the country which enjoys plenty of sunshine; is blessed with various untamed and breathtaking landscapes, making it the ideal location for thrilling land and sea experiences.
Along the shore, you may dive along the Great Barrier Reef, sail past the lush Whitsunday Islands, zoom in on a jet boat down a horizontal waterfall, and snorkel with whale sharks.
Australia's Best Spots for Adventurers are more challenging experiences await in the country's dry interior's red-earthed deserts. Are you looking for urban adventures?
In Sydney, you can ascend the famous Sydney Harbour Bridge, and less than an hour away, in the Blue Mountains, you can rappel down precipitous limestone cliffs.
Our list of the best outdoor adventures in Australia can help you plan your pleasure, whether you want to soar above the breathtaking coastline, abseil, zipline, or raft white water rapids.
Here are the Australia's Best Spots for Adventurers
1. Four-Wheel Drive on K'Gari (Fraser Island), Queensland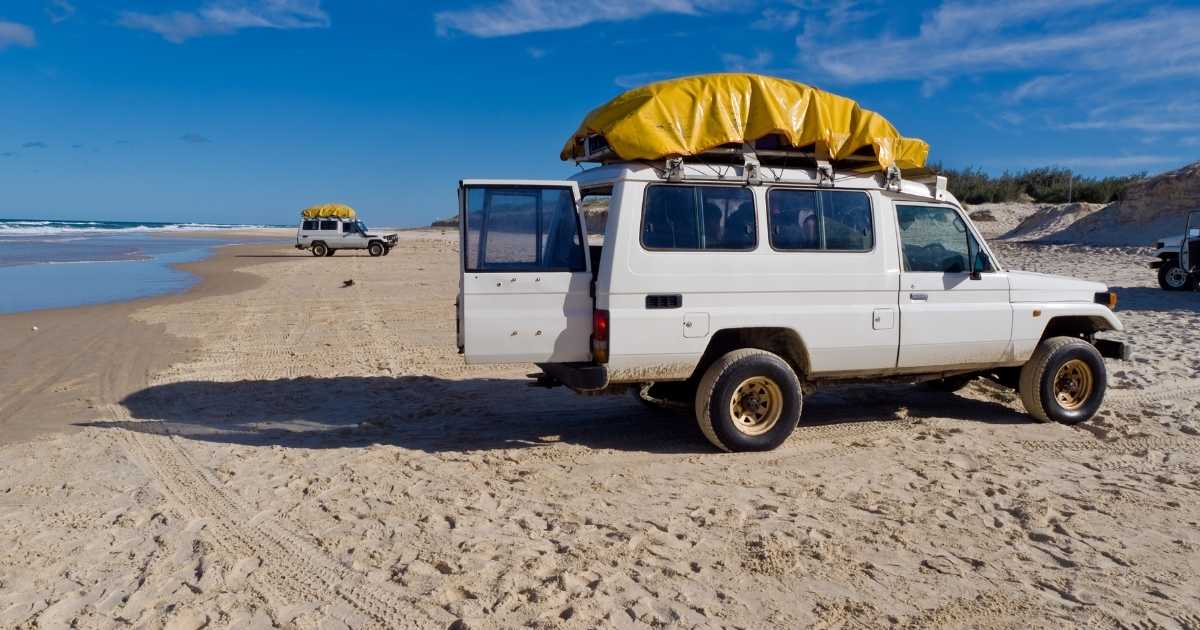 It offers one of the most unusual 4WD experiences in Australia. Fraser Island is a World Heritage Site. One of the best activities on K'Gari is cruising down 75 Mile Beach, a seemingly unending stretch of wave-battered shore on the world's largest sand island. This is a fantastic family adventure vacation as well.
Explore the red-streaked cliffs of the Cathedrals along the way, halt by the rusty hulls of the Maheno shipwreck, and avoid dingos on the beach. Inland, clear streams and azure lakes can be reached by jolting through subtropical vegetation.
Popular activities in this area include swimming, mountain riding, bird watching, fishing, and hiking. Want to linger for a little while? Apartments and campsites surrounded by trees are among the options for lodging, in addition to the luxurious Kingfisher Bay Resort.
2. Climb the Sydney Harbour Bridge, New South Waless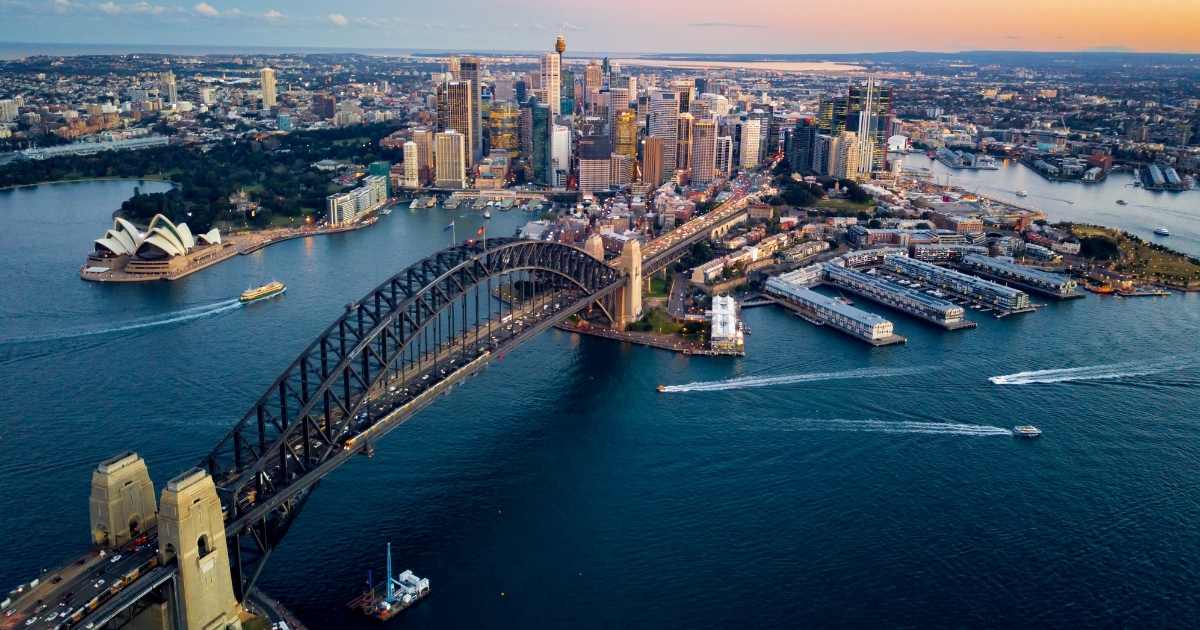 One of Australia's most famous tourist destinations, standing atop the Sydney Harbour Bridge, awakens the senses. You can feel the splendor of this magnificent city far below as the glittering harbor wriggles and coils down the coast and the salty sea breeze stings your skin.
A pre-climb preparation briefing, all the necessary safety equipment, a photo of the 134-meter top, and interesting anecdotes about the bridge's past are all included in guided ascents of the bridge.
You can pick from dawn, twilight, or night ascents in addition to day climbs to get a fresh viewpoint of this glitzy port metropolis. The Burrata trip also offers the opportunity to learn about Indigenous history and storytelling.
3. Scuba or snorkel at Queensland's Great Barrier Reef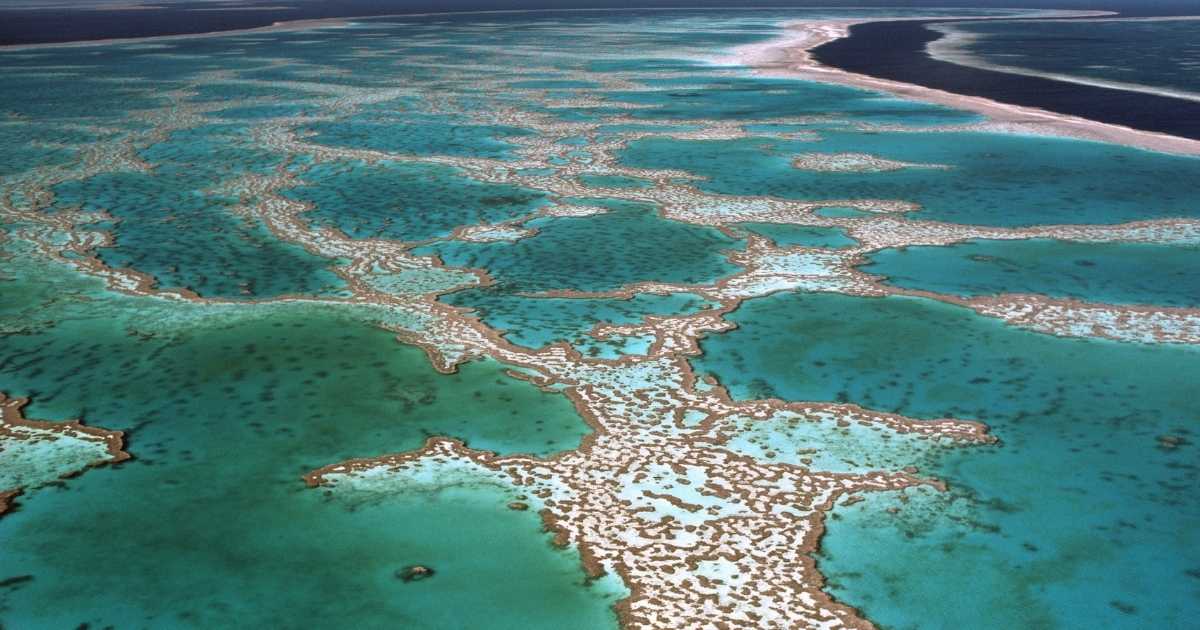 Australia offers a variety of thrilling land-based activities in addition to access to the world's largest coral reef system. This World Heritage-listed gem comprises more than 2,900 distinct reefs, and one of the best things to do in Queensland is to dive or snorkel through the coral gardens.
The experience of swimming off the reef's edge is like hovering over an underwater forest. You can witness vibrant hard and soft corals, brilliant tropical fish, enormous clams, whales, shark schools, big cod, and even shipwrecks, whether diving or snorkeling.
4. Go Sailing in Queensland's Whitsundays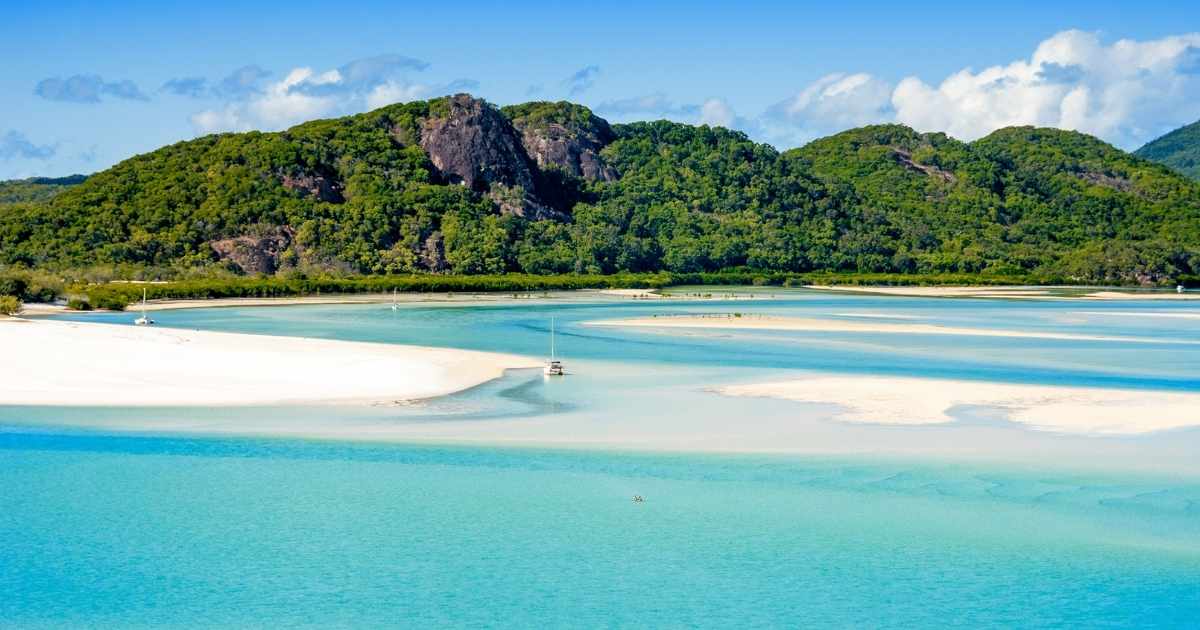 The picturesque Whitsunday Islands, number 74, are the ideal sailing playground. The islands are located in the clear Coral Sea off the coast of central Queensland and are strung along the Great Barrier Reef, which is classified as a World Heritage Site.
Six national parks preserve most of them, and eight, including the opulent InterContinental Hayman Island Resort and Hamilton Island's Qualia Resort, are deserted and host resorts.
5. Travel via jet boat to Western Australia's Horizontal Falls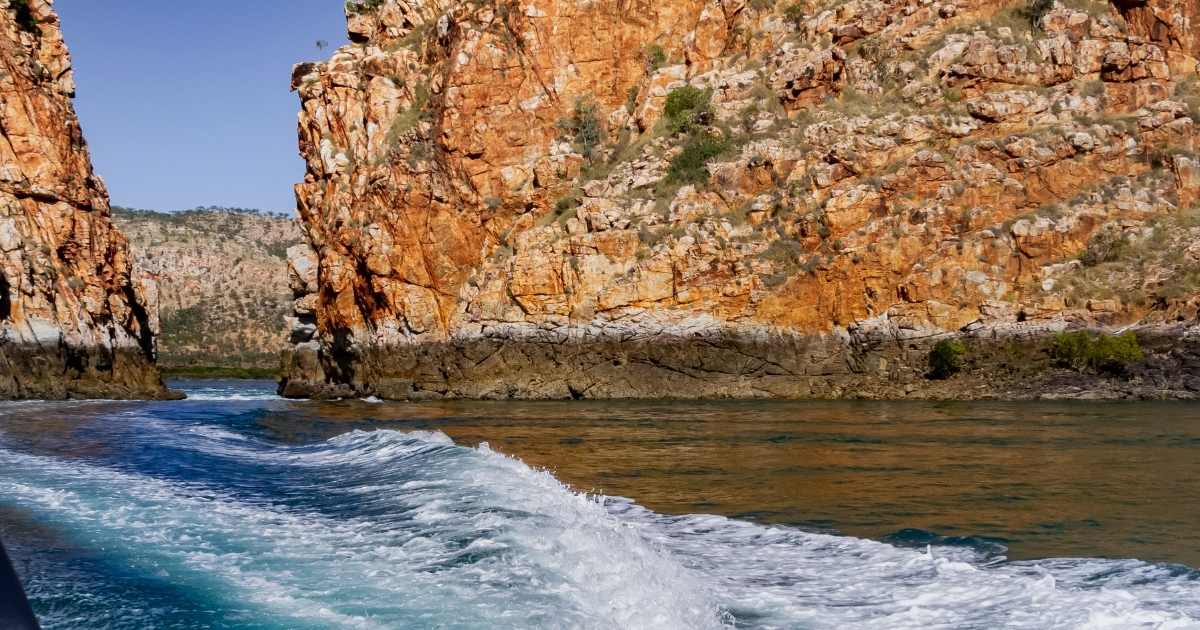 Deep within the rough Kimberley region, Horizontal Falls offers an exhilarating seaplane and jet boat ride. One of the best things to do from Broome is taking a day trip here.
Sign up for a guided tour to have a full day of fun. Most tours start with a low-level seaplane flight over the breathtaking Buccaneer Archipelago, where 800 islands dot the stunning turquoise water, and red cliffs rise along the shore.
After a great meal and a water landing on the quiet Talbot Bay, grab a jet boat and skim through the smooth waters to the roiling horizontal falls. The tides that surge through two constrained canyons at speeds of up to 11 meters are what gives rise to this freak of nature.
6. Whale Shark Snorkeling in Ningaloo Reef in Western Australia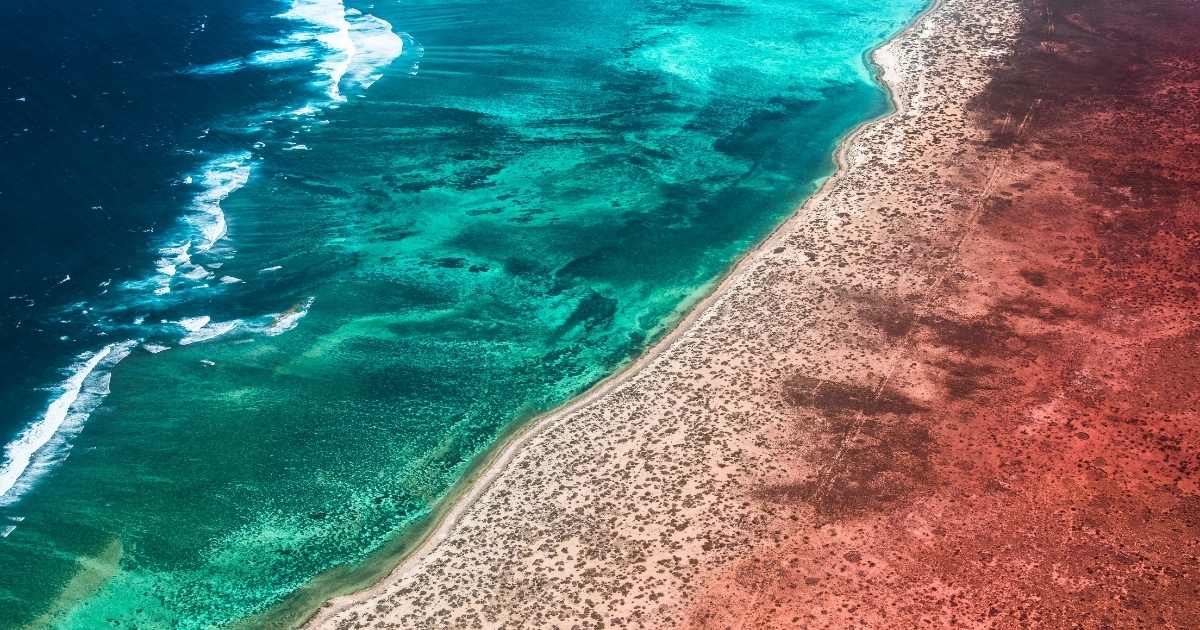 The largest fish on earth, a gentle 10-meter-long whale shark, passes you by as you glide along softly. You may fulfill this fantasy on a Ningaloo Reef Whale Shark Snorkeling Adventure from Exmouth off the north coast of Western Australia.
The World Heritage-listed Ningaloo Coast, frequently overshadowed by the well-known Great Barrier Reef, contains:
The world's longest fringing reef.

Two hundred kinds of hard coral.

Fifty types of soft coral.

An astonishing variety of tropical fish.
There are also dugongs, dolphins, turtles, manta rays, and whales in the park, but the beautiful whale sharks that frequent these waters from April to August are the real attraction.
7. Kayak Northern Territory's Katherine Gorge (Nitmiluk National Park)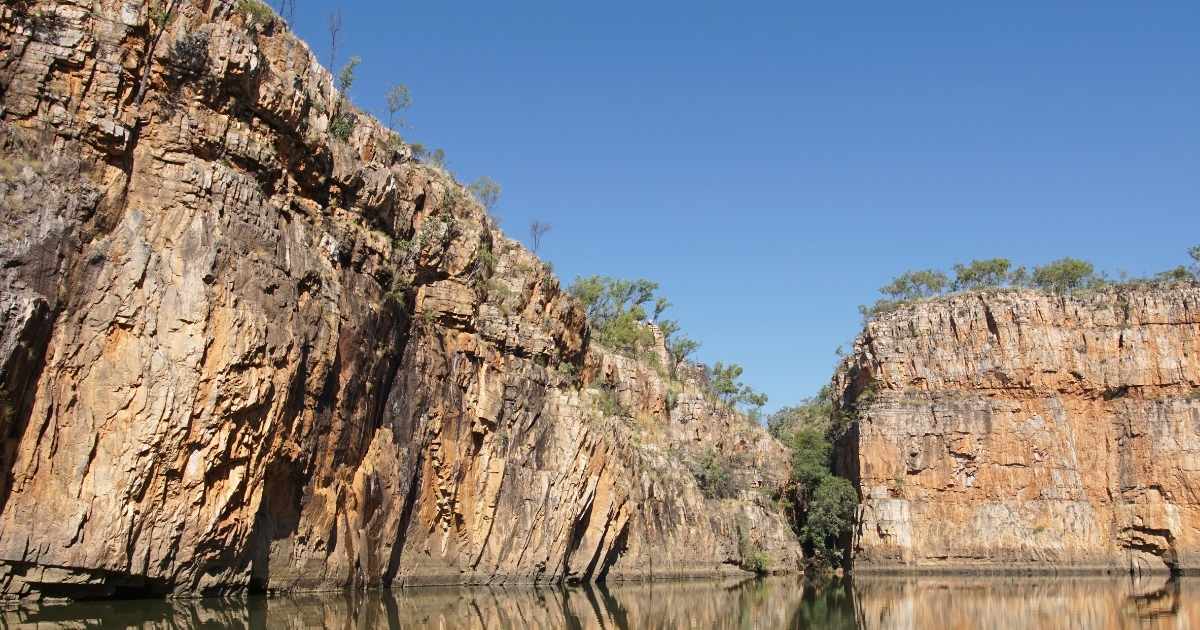 The Katherine River in Nitmiluk National Park (Katherine Gorge) offers the ultimate outback kayaking adventure as it winds through several gorges with sheer walls made of red rock.
Keep paddling through pandanus-fringed pools, past paperbark woods, and over gentle rapids. Eventually, you will see cliffs that climb up to 100 meters on either side of the river. The view is worth capturing.
By kayaking the river, you can get beyond the tourist-heavy first several gorges. This will let you discover even more picturesque gorges tucked away in the park.
8. Travel Western Australia's Gibb River Road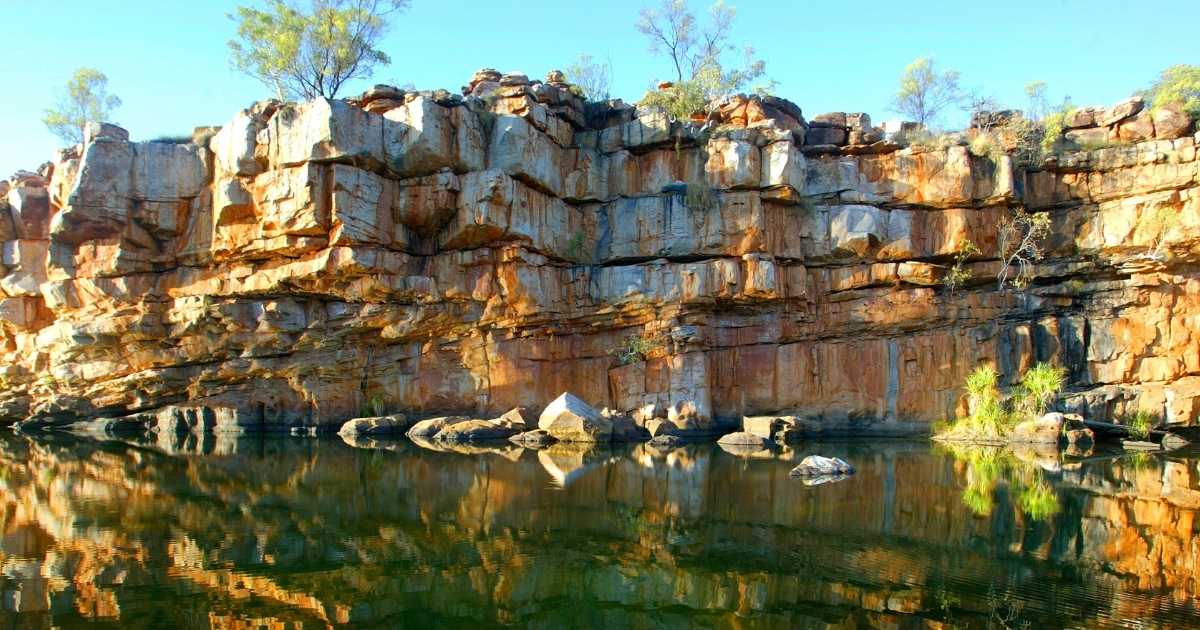 One of Australia's legendary 4WD adventures is the Gibb River Road. This 660-kilometer dirt road bumps and grinds past red rock canyons. The rough mountains and rock pools are nourished by multi-tiered cascades deep in the isolated Kimberley region.
The "Gibb," as it is known, extends from Broome or Derby on the west coast of Australia to Kununurra/Wyndham on the eastern border of Western Australia. You can take a multi-day guided tour or drive the route on your own.
Planning a vacation for Australia? Check out the latest flights, accommodations here. Australia's Best Spots for Adventurers will surely make your mind to visit the country at once.