Known for its excellence in technology and startups, Bengaluru is becoming increasingly famous for entrepreneurs and IT professionals.
While this side of Bengaluru is super thrilled, there's another side of the city that makes it more beautiful and enthralling. 
Bengaluru is a popular tourist destination in India. From natural rock formations to hills, mountains to lakes, waterfalls or whatnot, Bengaluru is a place you should never miss once you start exploring it. 
Here are the 10 places to visit in Bangalore in One Day
Nandi Hills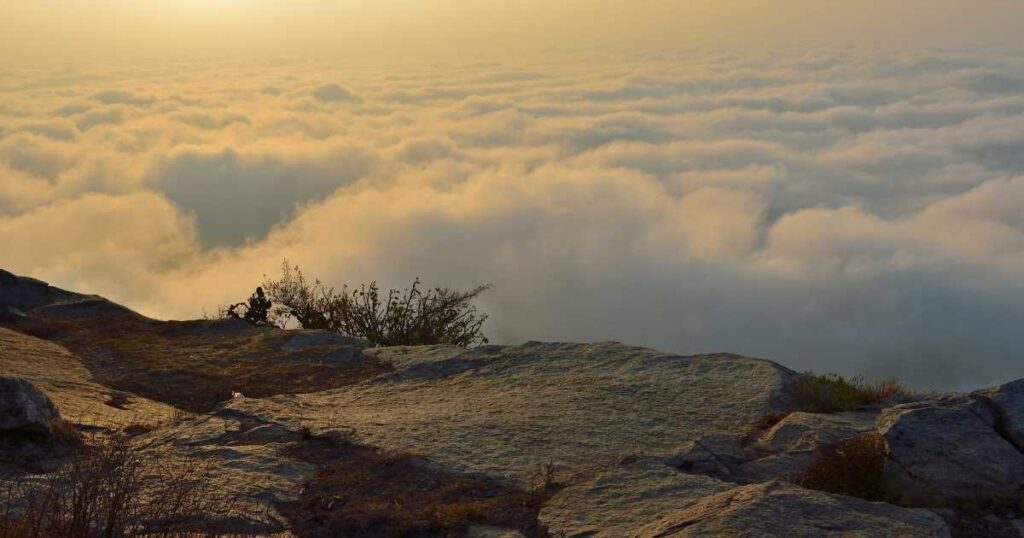 This place is apt for mountain lovers as it gives them a refreshing vibe filled with lots of history. If you want to take a short break from your routine work, you can visit Nandi hills.
The fortress is positioned at an elevation of 1450 meters. Bring your camera along to capture the expansive views of lush green hills shrouded in a veil of white clouds.
You can explore other historical places such as Tipu sultan's fort, Brahamasharam and more. The place is 61 KM away from Bangalore.
Savandurga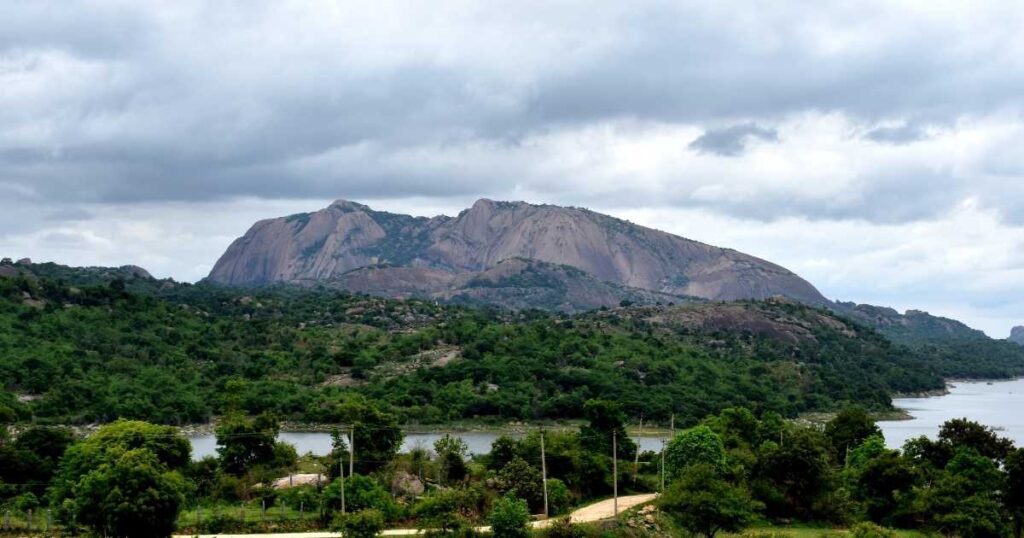 Savandurga is a famous place to visit in Bangalore for one day. The area is the largest monolith in Asia. Its distance from Bangalore is just 60 KM, and many tourists visit Savandurga to visit the temples at the foothills.
Also, it's the best place for adventure lovers as they love to do rock climbing here.  The place is close to the Arkavathi river; you can perform trekking and take a lovely view of the river from the top.
Also Read: 5 Best Places to Visit in The USA
Guhantara Cave Resort (Underground)

People who live in Bangalore must know the Guhantara Cave Resort as it is an idyllic place apt for picnic lovers and tourists. As it is the first underground cave resort, the place is very popular among local tourists. 
Many tourists come from other cities to get a glimpse of the underground cave.
Unlike other caves, this is far different as the resort provides a luxurious experience equipped with many facilities like house riding, outdoor games, indoor games, rope walking and more. 
The distance between Guhantara Cave Resort from Kempe Gowda bus stand is approx. 34.3 KM.
Anthargange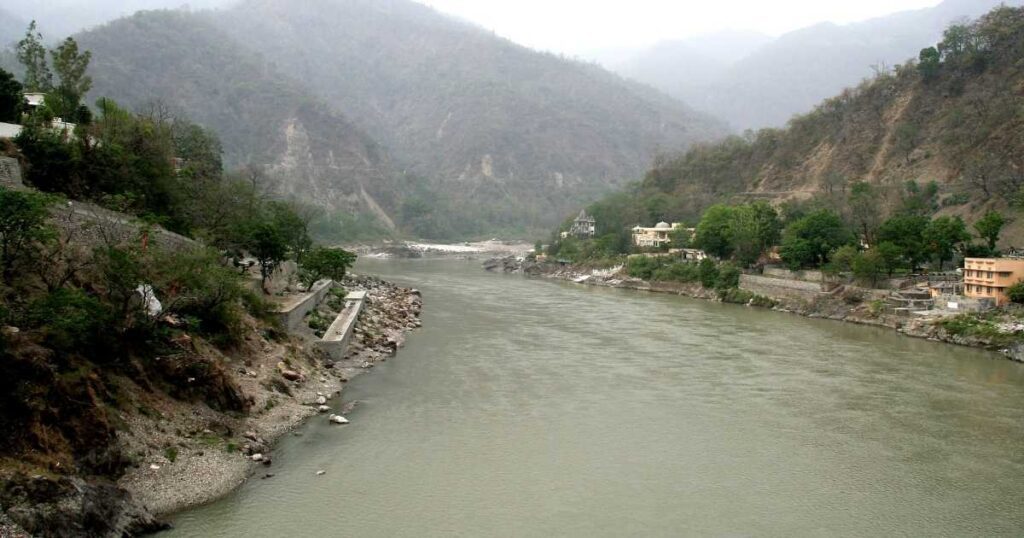 Anthargange is the most unexplored place in Bangalore. It covers a beautiful hill range covered by many caves formed by rocks.
Tourists come from all across India for climbing and trekking. This place is very chilling and apt for one-day trip lovers. The scenic beauty and mesmerizing scenes make it one of the most visited places in Bangalore.
Anthargange is 70 KMs from the city and takes 1 hour 30 minutes to reach.
Also Read: 7 Best Places to Visit in Monsoon In India 
Chikballapur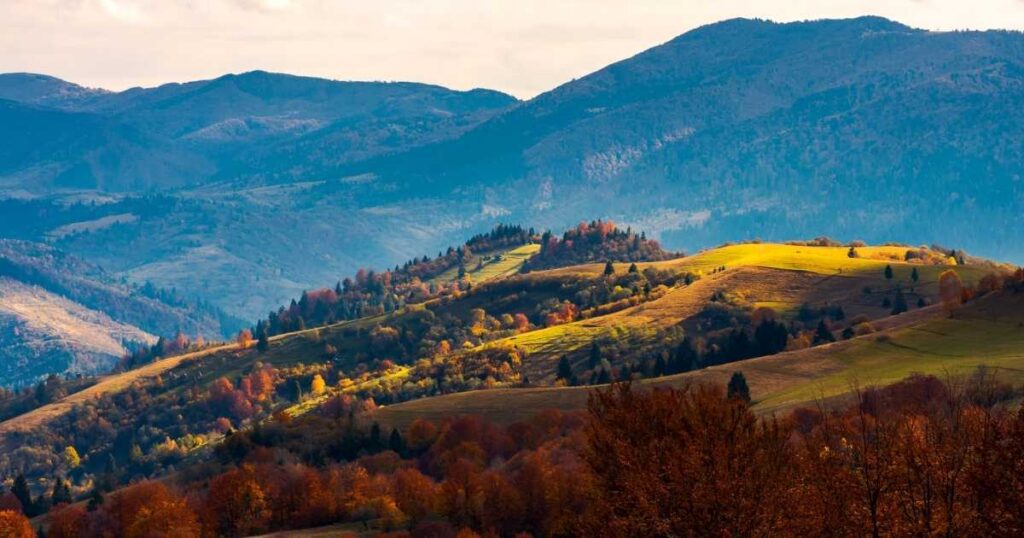 This is one of the nicest and nearest one-day picnic locations close to Bangalore. Surrounded by five hills, this area is famous for trekking, hiking, and discovering the surrounding natural beauty. It is one of the top destinations for a day trip from Bangalore.
It is one of Bengaluru's top tourist destinations and is famous for the production of silk and incense. You can go rock climbing and tour the neighbouring temples. This place is 59 Km from Bengaluru.
Bannerghatta National Park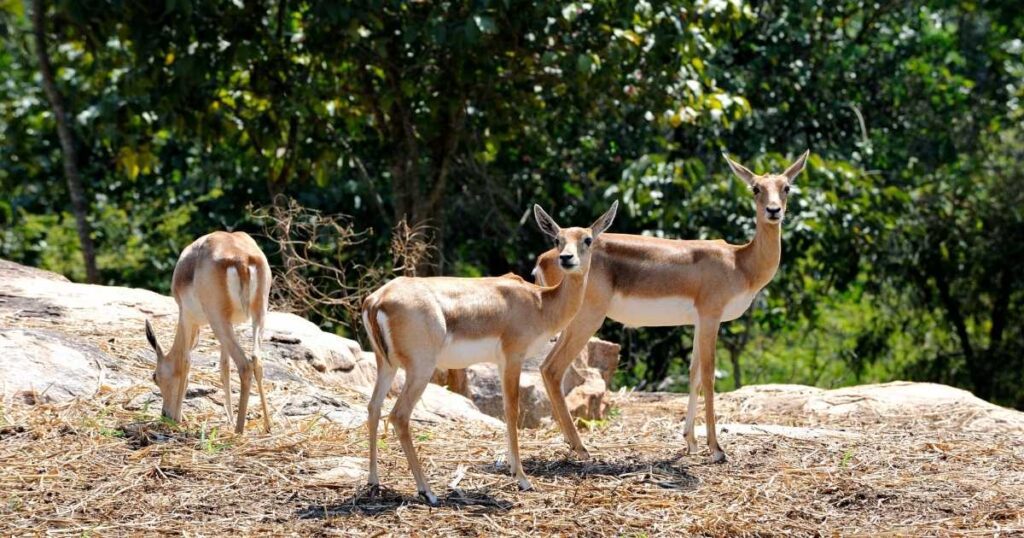 Bannerghatta national park, also known as Bengaluru Bannerghatta Biological park, is considered one of the most popular and visited tourist spots in the city. The national park is filled with nature and is home to several wildlife sanctuaries.
In 2002, the park was declared a biological reserve where you can experience wilderness in such proximity to the city. 
The Bannerghatta Biological Garden features a zoo, a jungle safari, a butterfly park, and a rescue facility where animals that were once captive are preserved and protected.
Additionally, the Bannerghatta Biological Park is the only biological park in all of India to include a walled sanctuary for woodland elephants. This sanctuary, which spans 122 acres, is supported by PETA India.
Wonderla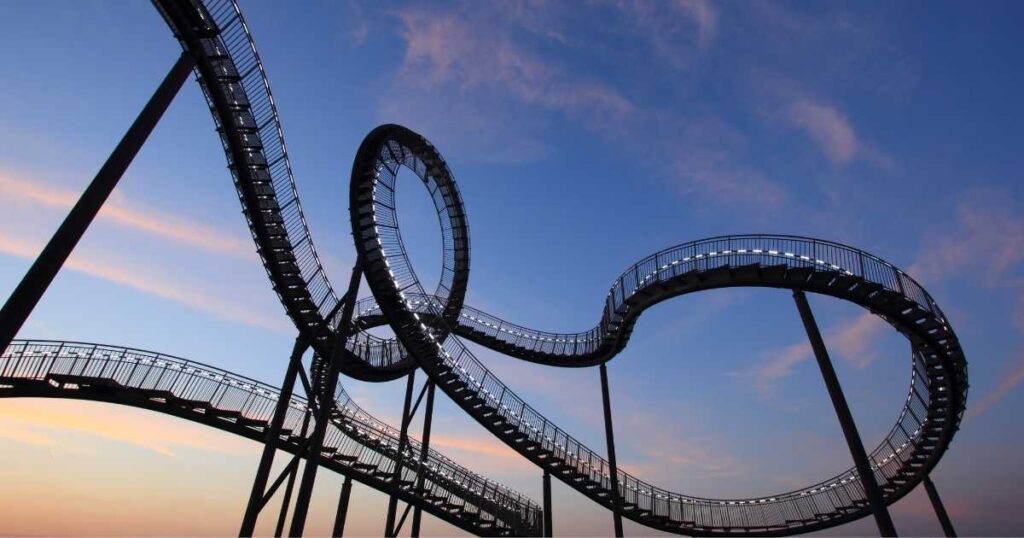 Want to enjoy your holiday while staying in the city? Don't worry; Wonderla is here for you. The famous waterpark is, no doubt, the city's best waterpark in the city.
This place is apt for individuals who get tired from doing mundane jobs and want to explore a place that certainly gives adrenaline to their brains.
Known for its highly thrilling rides, Wonderla attracts people of all ages hence making it a chilling place. Since the place is located on the outskirts of the city, it is difficult to reach it.
Also Read: Incredible Places to Visit on Your Goa Vacation
Brigade Road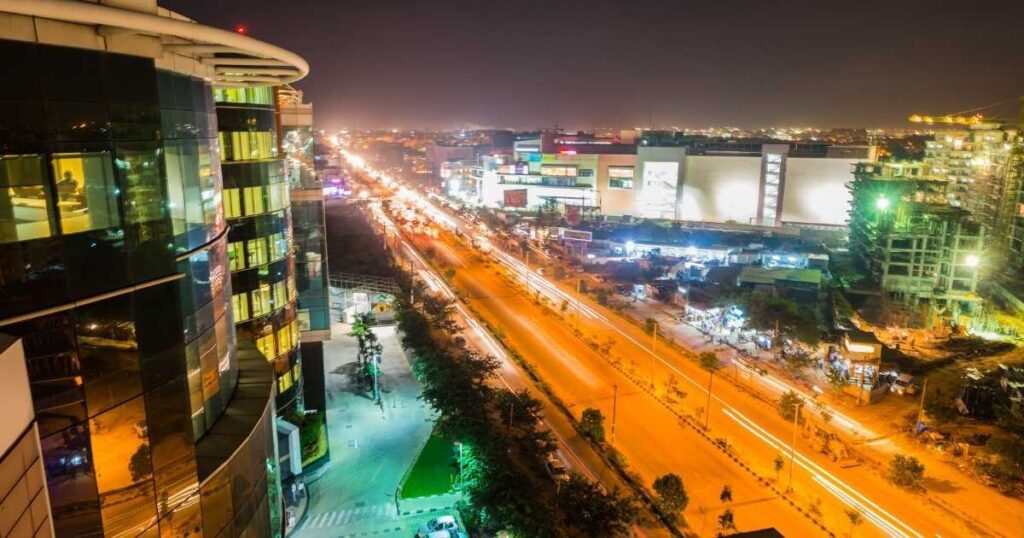 Brigade Road, which is regarded as a shoppers' paradise by city residents, is located at the intersection of MG Road and Residency Road.
One of the best places to see in Bangalore is a lengthy stretch of independent stores, small businesses, and outlets that provide practically anything you could need.
Numerous major brand outlets are housed in this commercial hub, which also serves as a focal point for New Year's celebrations nearly every year.
Channapatna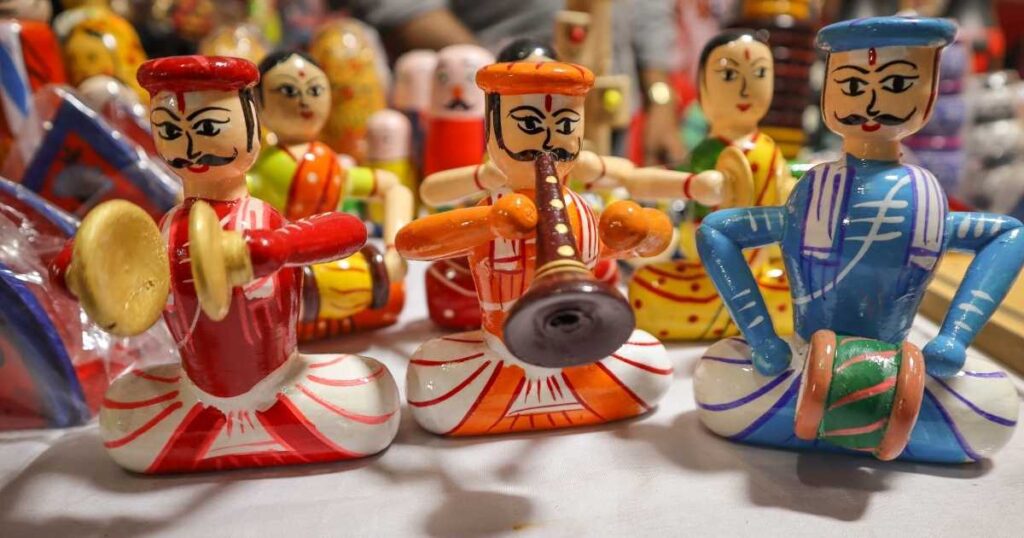 If you want to explore places to visit in Bangalore for one day, Channapatna should be on your bucket list. It's a small town famous for wooden toys. Hence it is renowned as the toy land of Karnataka.
Another thing to visit in Channapatna is Varadaraja temple which defines the empire of Vijaynagar. This place is home to several monuments, which small kids would love. 
Channapatna is 1 Hr, 54 mins away from Bangalore city.
Chunchi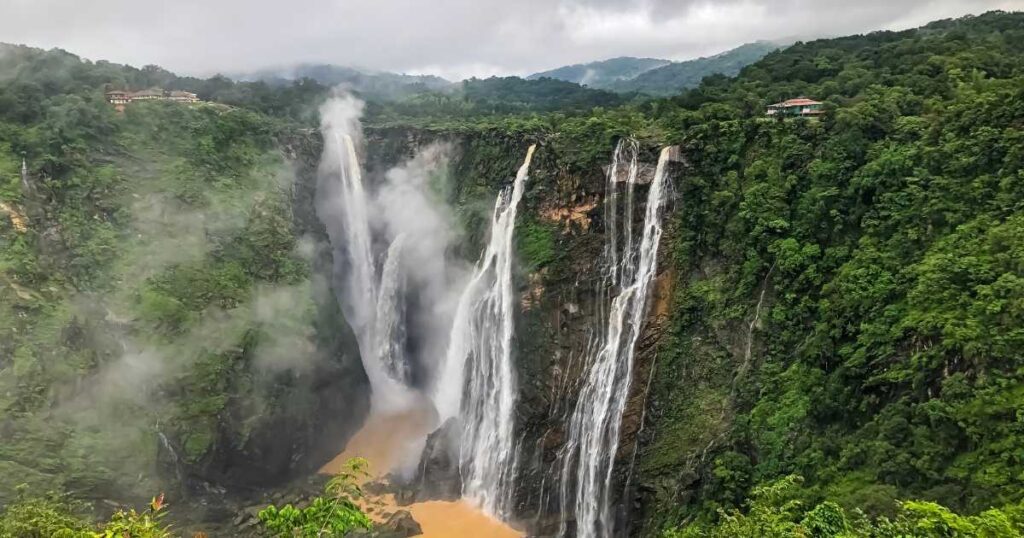 For travellers who want to explore nature in the closest manner, Chunchi is the perfect answer. It is a waterfall that is 100 feet tall and an ideal place for nature lovers to capture the best moments of nature in one go. It is one of the best places to visit in Bangalore for one day. 
Tourists come here to enjoy the natural bliss, beautiful scenery and natural rock. 
Chunchi is 90 Km away from Bengaluru. It takes 2,5 hours to reach the place from the city.
ULsoor Lake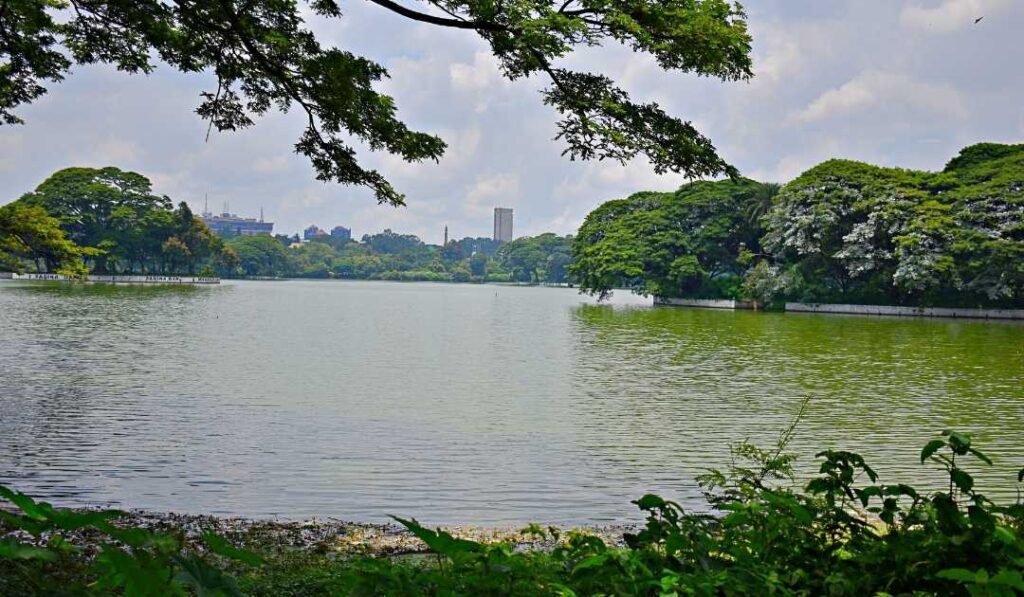 The Ulsoor village, which is ideally placed, is also known as Halasuru and is home to the expansive Ulsoor lake.
The lovely lake, one of the biggest in the city, is just 50 hectares in size and is situated close to MG Road. The lake was created by Sir Lewin Bentham Bowring, who also added numerous little islands, unusual birds, and beautiful plants to the area.
The boating excursion, which makes stops at various small lake islands, is a favourite pastime of picnickers who take a quick trip to the lake.
When Bangalore celebrates Ganesh Chaturthi, this serene lake becomes illuminated and appears in a heavenly setting.
Kotilingeshwara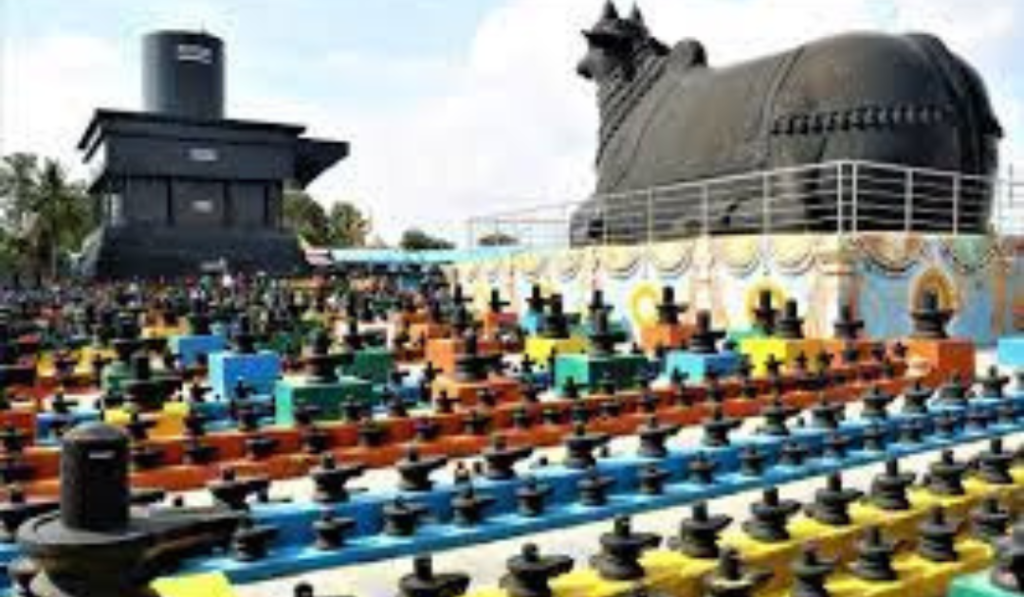 Pic Courtesy:  (atmanirvana.com)
Kotilingeshwara is a significant holy place close to Bangalore and a unique temple that every traveller should visit once in a lifetime.
The temple is surrounded by thousands of lingas which is unusual. Once you get into the temple, you will be astounded and entranced.
The temple also has a 35-foot-tall Nandi and a 108-foot Shiva Linga, making it one of the tallest in the world. People frequently go for an entire day to the temple to worship God.
 Make sure this is on your list if you are hunting places to visit in Bangalore for one day.
Takeaway – Best places to Visit in Bangalore
Bangalore is one of the most loved holiday destinations for travellers. There are so many beautiful places one can explore even if they visit Bangalore for one day.
Here, we have compiled the 12 places travellers must visit as they are thrilled with adventures, trekking, natural scenery and many more.