Here, we will talk about the best places to visit in USA. When it comes to organizing a trip to the United States, it can be tough to know where to begin because there is so much to see in this large country.
People do have a wide range of options in world-class cities, with some noted for history and others for pleasure or luxury.
Depending upon your interests may determine the finest destinations to visit in the United States. It's difficult to choose between so many states, so many various sorts of activities, and so many different kinds of sites strewn around the country.
This blog may be able to assist you if you're looking for attractive spots that ensnare the senses.
The most beautiful places to visit in the United States are listed below.
Best Places to Visit in the USA
1. Antelope Canyon, Arizona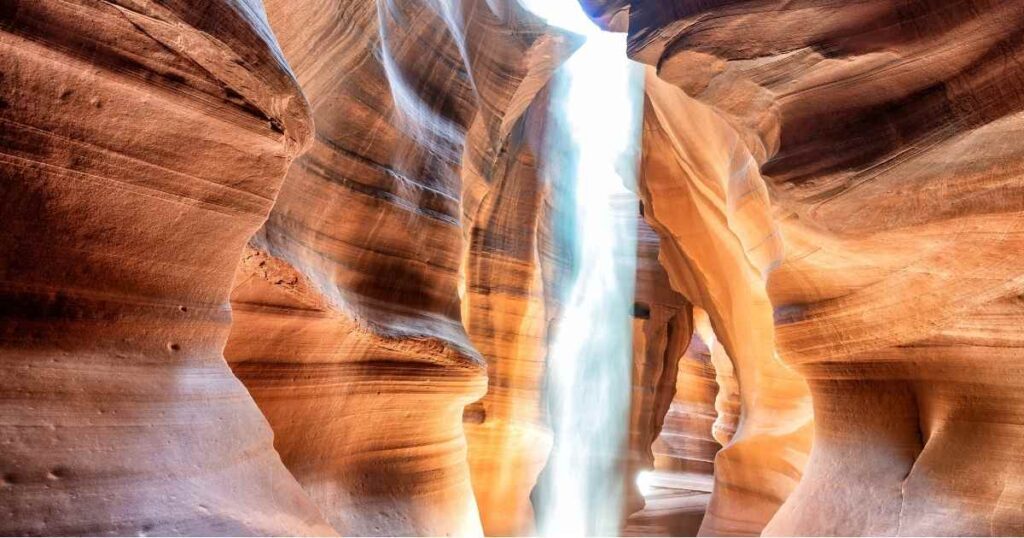 Also known as Corkscrew Canyon, this site, which many consider the most magnificent and breathtaking canyon in America, is located in Navajo territory near to Lake Powell and requires little hiking.
The canyon is made up of sandstone walls and arches that glow in bright shades of orange, red, and even pink in the sunlight.
The undulating rock formations have an otherworldly appearance that will leave you speechless. It's no surprise that this is the most photographed destination in the state; it's one of the most breathtaking sights you'll ever see!
Also Read: 10 best Buddha statues in Thailand
2. Multnomah Falls, Oregon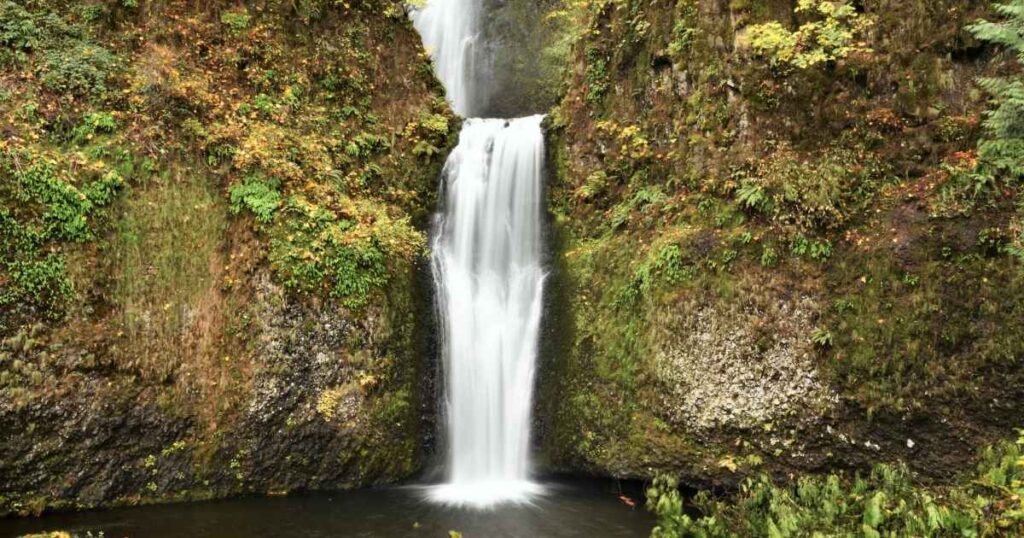 Multnomah Falls is one of the most beautiful waterfalls in the United States. It's part of Portland's Columbia River Gorge. And it's one of 50 beautiful falls in the area – but it sticks out for a reason.
Multnomah Falls is the state's largest waterfall, standing at 611 feet. It is double-tiered and falls gracefully down in front of two hiking routes. You may either observe it from a comfortable viewing platform or stroll across a connecting bridge above it.
3. Willow City Bluebonnets, Texas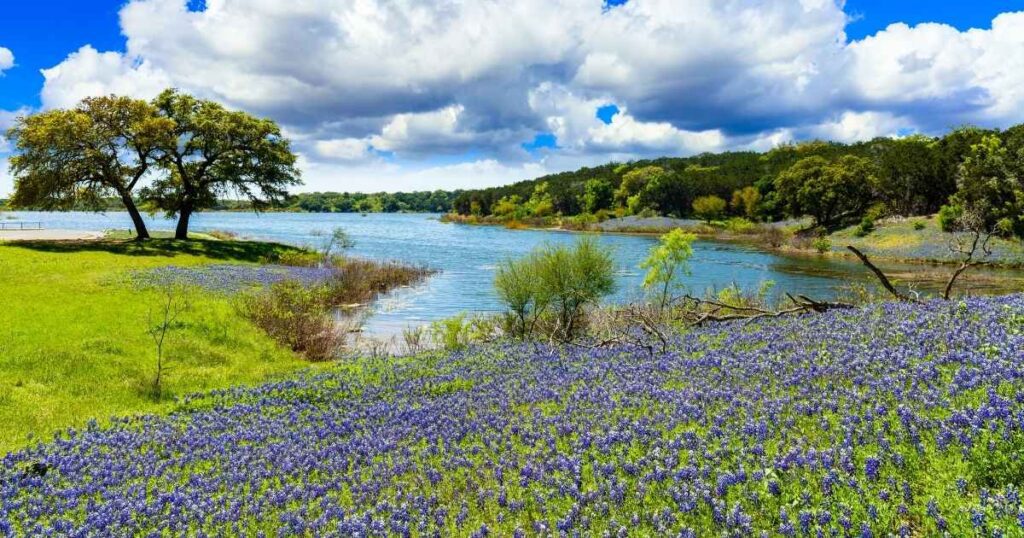 If you enjoy wildflowers, travel to the Texas Hill Country would be a good decision as you may see the beautiful stretches of colourful Bluebonnets. That line Willow City Loop in Gillespie County.
Every April, they bloom in full force, and you may walk along a designated Bluebonnet route to get the most out of this unique floral phenomenon. When you go at the proper moment, even the trip to the destination can be breathtakingly beautiful. If you're looking for some leisure, this is a beautiful, laid-back excursion to take.
Accommodation: Best Hotels at Mexico
4. White Sands National Monument, New Mexico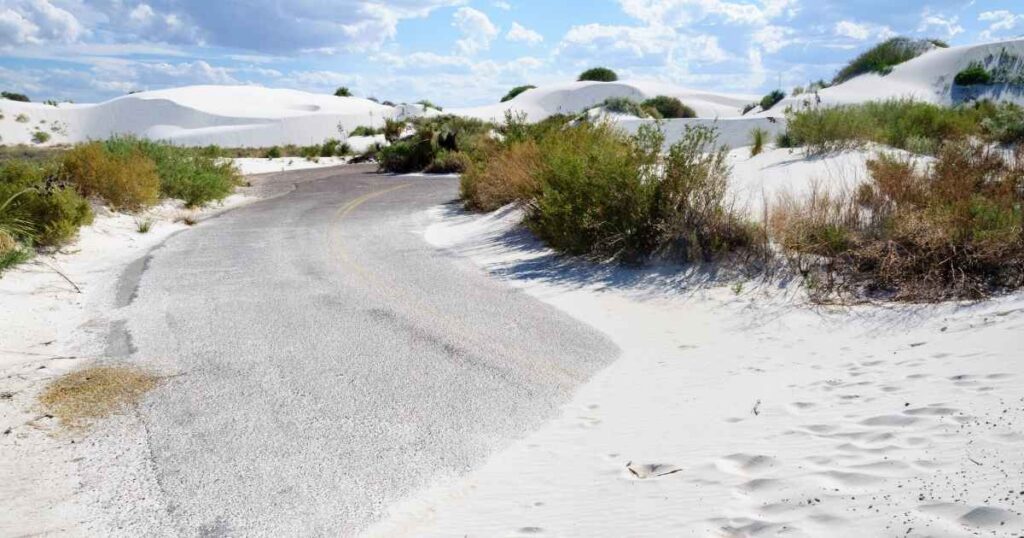 This highly interesting area may be located in the Chihuahuan Desert's northwestern corner. The White Sands National Monument is made up of a vast expanse of white gypsum crystal sand dunes set against a beautiful blue sky.
Though the sight of endless white sand may not be the most exciting journey for some, this calm atmosphere is so unique. It is certainly one of the most beautiful destinations in the United States. Relax and enjoy the tranquilly, the soft, warm sand beneath your toes, and the vastness of this monument.
Also Read: 10 Most Beautiful Natural Wonders in Greece
5. Turnip Rock, Michigan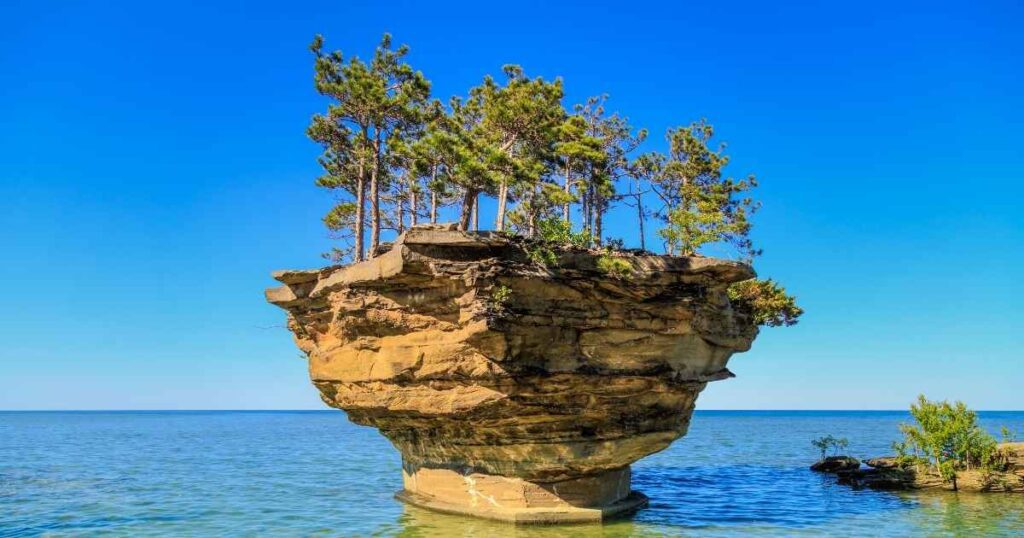 Turnip Rock isn't the most well-known site in the United States, but that's due to a lack of awareness, not a lack of beauty. You can see this tiny island from the shores of Lake Huron in Port Austin, Michigan.
This island gets its name from the thin bottom half that juts out of the sea, gradually thickening and widening as it rises into the sky. It looks like the shape of a turnip! It's an intriguing geological site that's well worth a kayak trip to see.
Planning a US Trip with your loved ones? Check our new list of best vacation spots in the US.
If you are seeking a family destination where you can take kids and have a good time; don't miss the above list.