We believe that a special occasion like a honeymoon calls for some luxury. The world is your oyster, and you deserve to be with the love of your life at the place you've always wanted to go!
What more could you want than a spring wedding and a honeymoon in the warmest summers? The ideal moment to travel the world is right now. And Europe is embracing you in all its splendour.
Europe is undoubtedly one of the most romantic places on earth. Europe offers enough romance to cuddle up to, from majestic ancient buildings to modern cosmopolitan cities to breathtaking countryside. 
Following that, here are ten European places surely win your heart.
10 Romantic Places to Visit in Europe for the Lover in You
Cinque Terre, Italy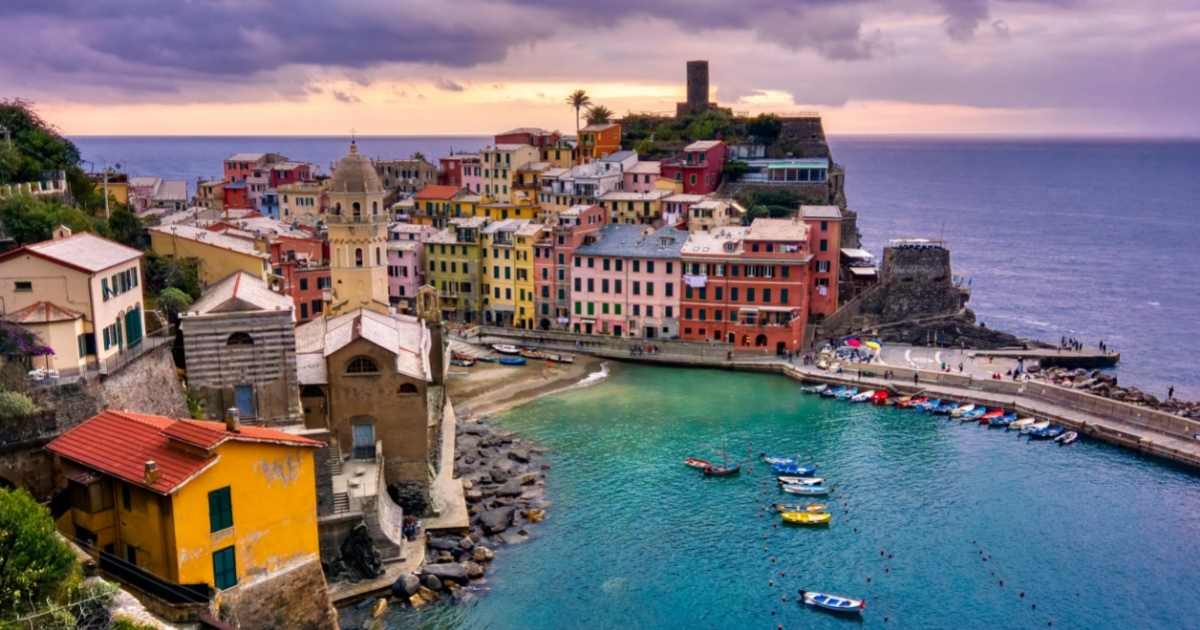 Cinque Terre, roughly translated as "five lands," comprises the five villages of Riomaggiore, Corniglia, Manarola, Vernazza, and Monterosso. While every town has a distinct personality and flavour, Vernazza is undoubtedly the most well-known and picturesque.
These Italian treasures are just a few hours' drive northwest of Florence and easily reached by train and ferry. 
These cities, with their stone-carved beaches and Mediterranean shoreline, are frequently called "heaven on earth." Be enchanted by the isolated beaches, churches, vineyards, old towers and castles, and meandering roads that are present there. You'll be glad to get lost here as you walk about and discover new surprises at every turn.
Florence, Italy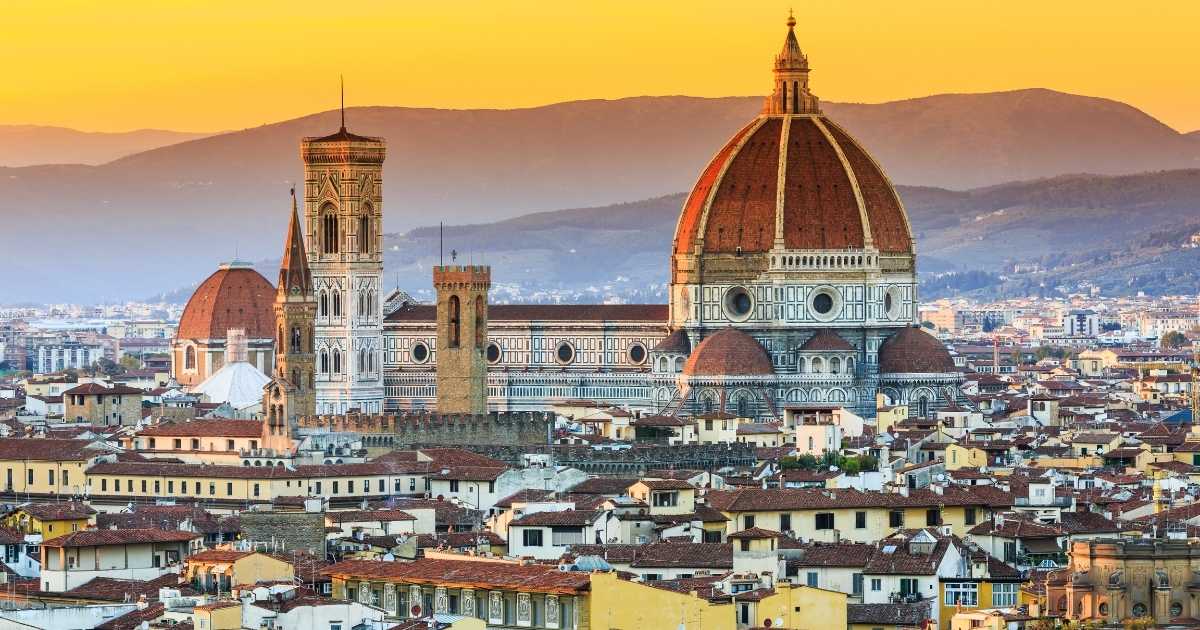 If Italy's allure still has you spellbound, visit Florence – one of the best romantic places to visit in Europe. The city of the arts, and prepare to be astounded by its magnificent architecture, lovely gardens, and endearing squares.
Florence is known for its excellent museums and impressive art collections, but you'll also find that the Italian city is quite romantic.
Take a stroll over the charming Ponte Vecchio, unwind in the lovely Boboli Gardens, and observe the setting sun from Piazzale Michelangelo. One of Italy's most stunning structures is the Cathedral of Santa Maria del Fiore, and a little distance away, Giotto's Bell Tower will reward you with a breathtaking panorama of the city.
Don't forget to reserve a romantic supper at one of the many restaurants in Italy that provide delectable cuisine while you're there.
Barcelona, Spain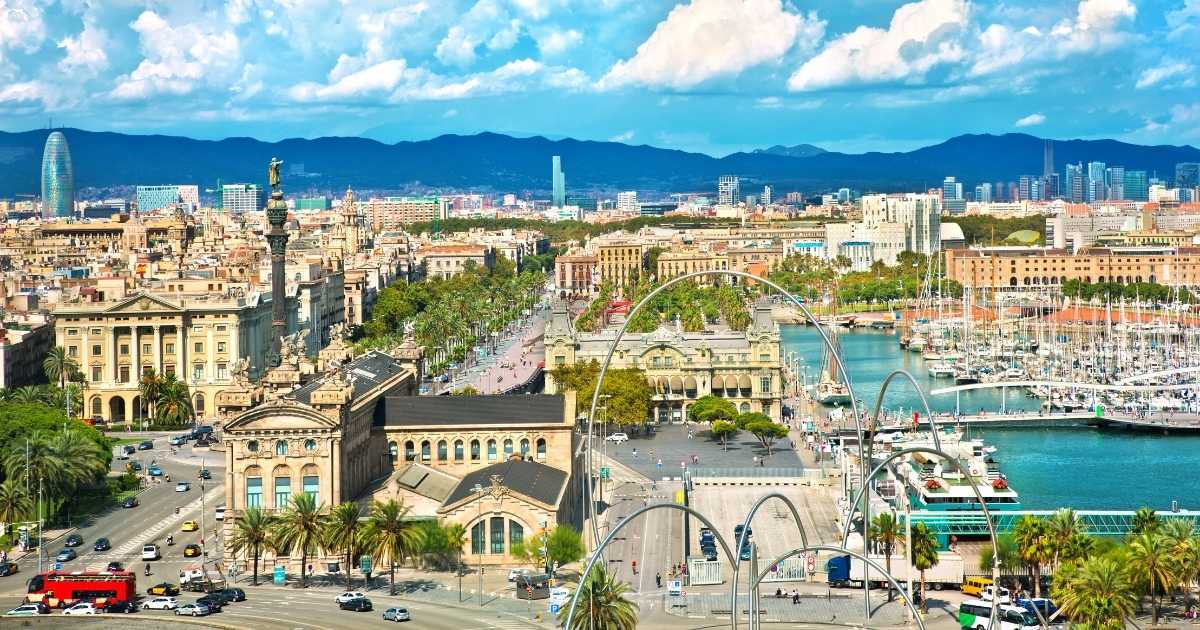 Barcelona is one of the most romantic cities in Europe has a lot of romantic things to do and this love is always in the air there. Visit a particular architectural garden complex created by Catalan architect Antoni Gaudi, with a rich century-old legacy to boot, and spend a romantic weekend strolling the streets hand in hand.
Relax and savor traditional sangrias and tapas at Mirabeau, Barcelona's renowned rooftop bar. Catch an original and experience Spain's distinctive culture of this passionate type of art for the ideal conclusion.
Bruges, Belgium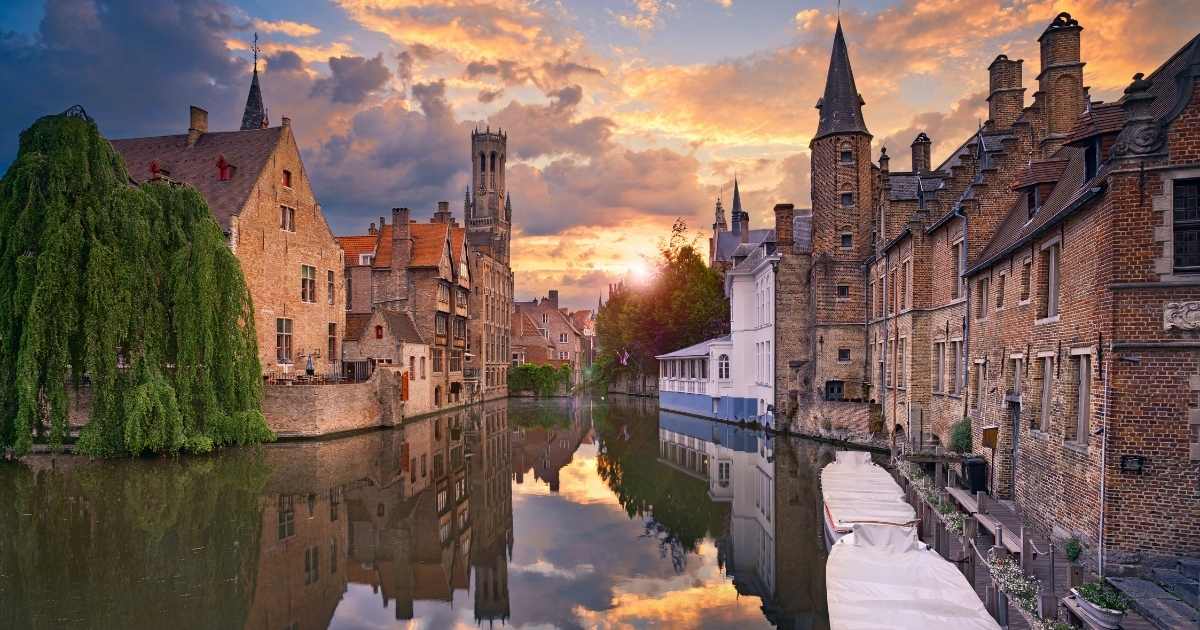 If you're seeking a romantic getaway from the bustle of major capital cities, this tiny fairytale city in Belgium is ideal. A day trip is perfect because Bruges is only one hour from Brussels.
This hamlet resembles a real-life painting because of the little canals, charming residences, and stunning flowers that line the bridges and walkways.
For Accommodation: Go for Booking.com
Bruges is a picturesque location in Europe, whether you like to take a boat tour along the canals or stroll around the cobblestone streets in the old mediaeval town.
Don't forget to see the Lovers' Bridge, the Lake of Love, the chocolate stores, and the Belfry Tower. According to legend, your love will last forever if you kiss your significant other as you cross the bridge.
5. Mont Saint-Michel, France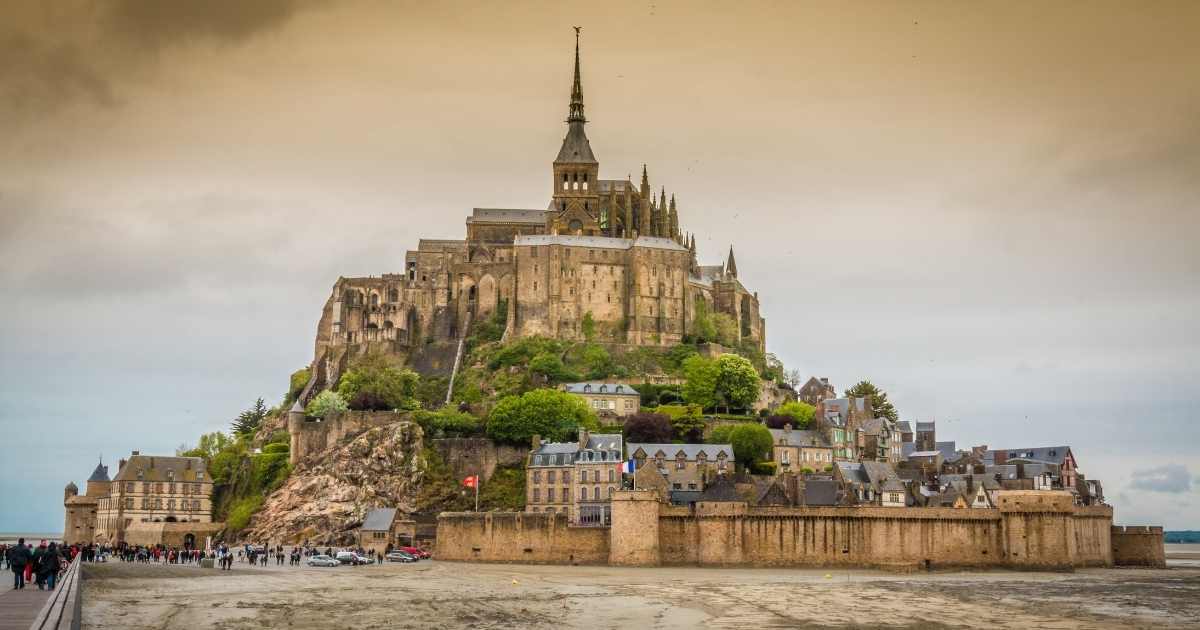 Only 600 metres separate the Normandy Island community of Mont Saint-Michel from the mainland. It has long provided shelter for travellers who travelled to the Mont Saint-Michel abbey along a path that is only accessible during low tide.
The sound of the sea lapping against the cliffs and the cry of seagulls may be heard as you stroll through the island's empty alleys in the evening. It will give you a special sense of peace and solitude that you'll carry with you long after you leave the island.
Santorini, Greece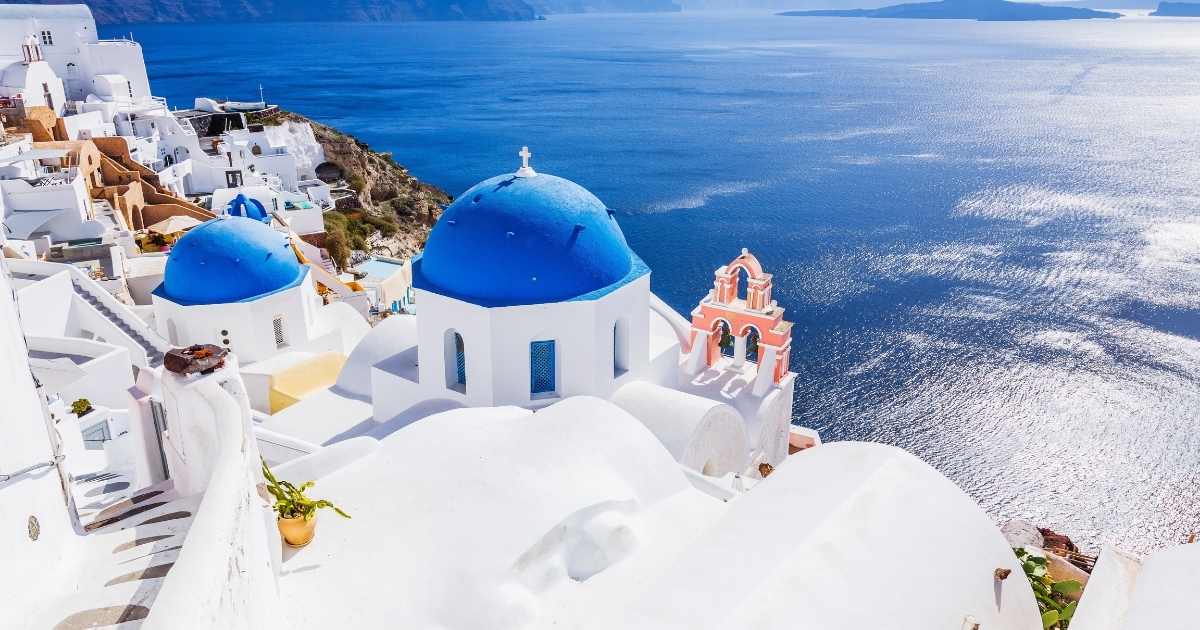 The Greek islands are the source of many myths and stories, and Santorini has an almost mystical quality. Santorini is well recognized for its breathtaking cliffs, beautiful blue skies, picture-perfect panoramas of blue-capped whitewashed structures, and breathtaking views of the Aegean seas. It is also well known as a popular wedding and attractive honeymoon destination.
You'll appreciate even the most basic activities, like strolling down the sun-kissed streets and alleys, catching the sunset and taking in the lovely twilight colors, and learning about the numerous museums and wineries, and beaches. This is the place to go if you want to create lifetime memories that are picture-perfect!
From Greece with Love, also read: Top Best Places to Visit in Greece in 2022
Amsterdam, Netherlands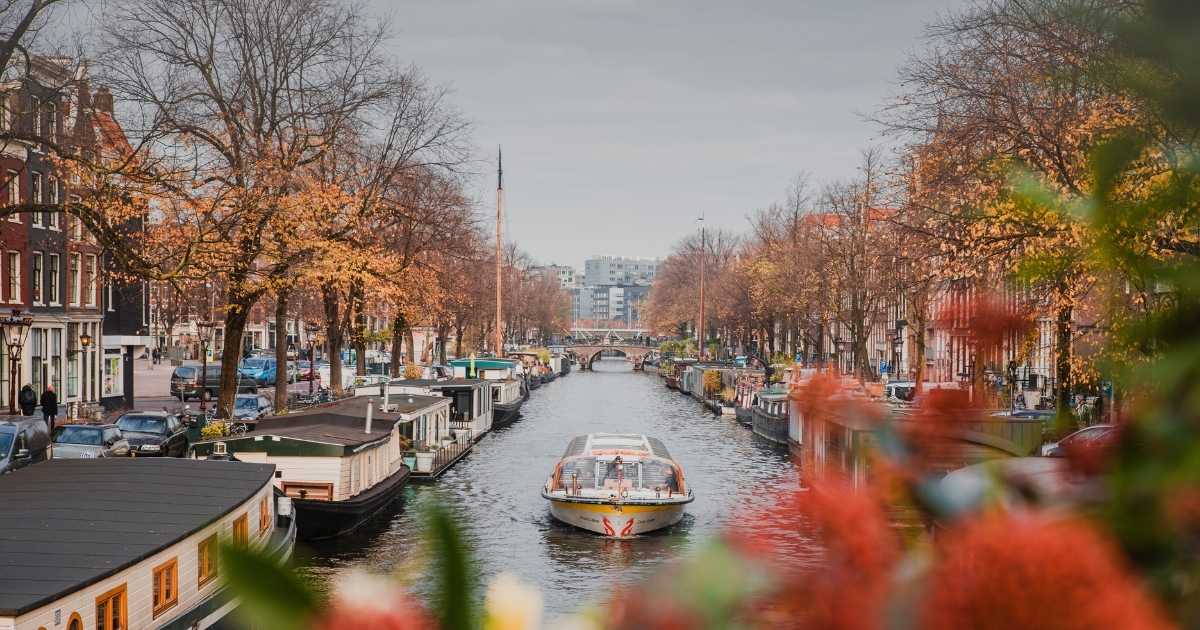 One wouldn't immediately imagine that a city like Amsterdam would appear on a list like this, given its reputation for its coffee shops and restaurants.
However, in recent years, this adorable city has risen to the top of the list of romantic getaway spots, most likely as a result of its endearingly unique old-world charms. Couples often visit Amsterdam because of fresh environment and natural scenery. It is considered as one of the romantic places to visit in Europe
If you still don't know where to take your significant other, consider taking her on a dinner boat around an Amsterdam canal.
Prague, Czech Republic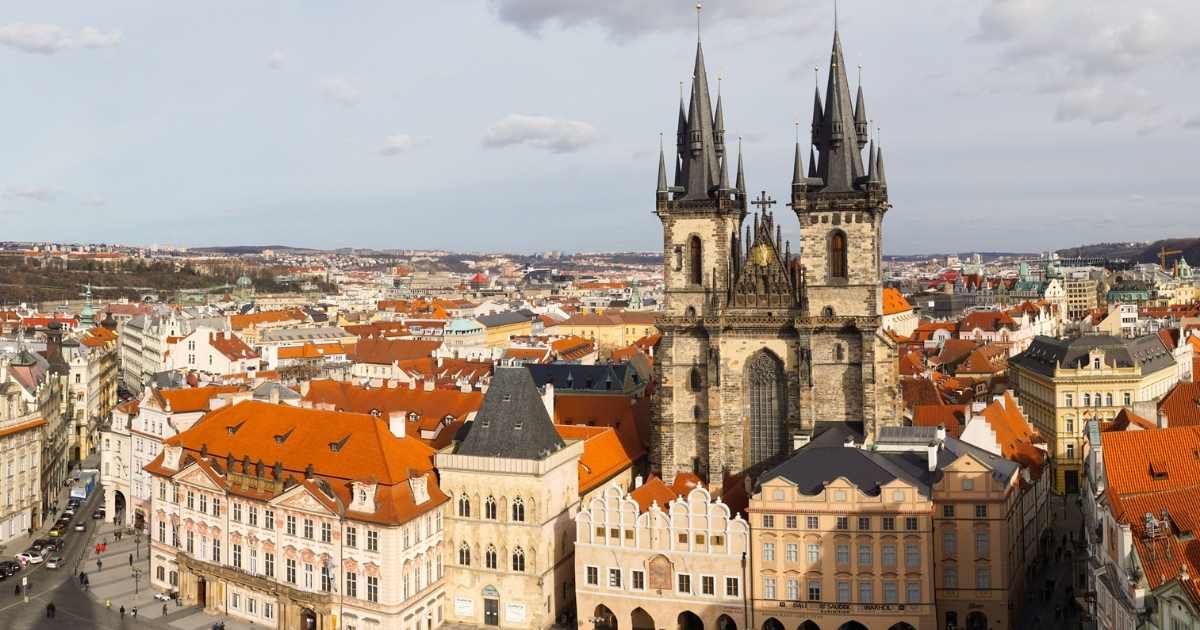 There are many romantic things to do and see in the Czech Republic's capital city. The historical center is dotted with grand structures, lovely squares, and some of Europe's most exquisite cathedrals.
Visit the Jewish district, take a cruise down the Vltava River, observe swans from the Kafka Museum's backyard, and watch the hour be struck by the astronomical clock.
The area around Prague Castle offers some breathtaking views of the city as well as a number of attractions worth seeing, including the Waldstein Palace, St. Vitus Cathedral, and the stunning Ternbersk Palace art gallery.
Take a stroll down the river in the evening and pass the famous Charles and Love Lock Bridges. Check out the Sex Machines Museum and the Illusion Art Museum if you want to explore unusual museums.
Budapest, Hungary
Budapest – one of Europe's most stunning cities, also has a wonderfully romantic side. Budapest's culture and vibes are just begging to be explored. The Danube River divides the Hungarian capital's two halves, Buda and Pest. Both of them collectively provide many options for romantic pastimes.
Take in the best views of the city in some of the prime locations that your partner will surely love. From the Fisherman's Bastion's towers and arches, unwind in Margaret Island's gorgeous gardens. Enjoy a meal at one of the many boat restaurants.
The city lights will reflect in the Danube as you stroll down the river and over the Chain Bridge in the evening. A few hours of leisure in the thermal waters of Széchenyi Thermal Bath would round up no vacation to Budapest.
Copenhagen, Denmark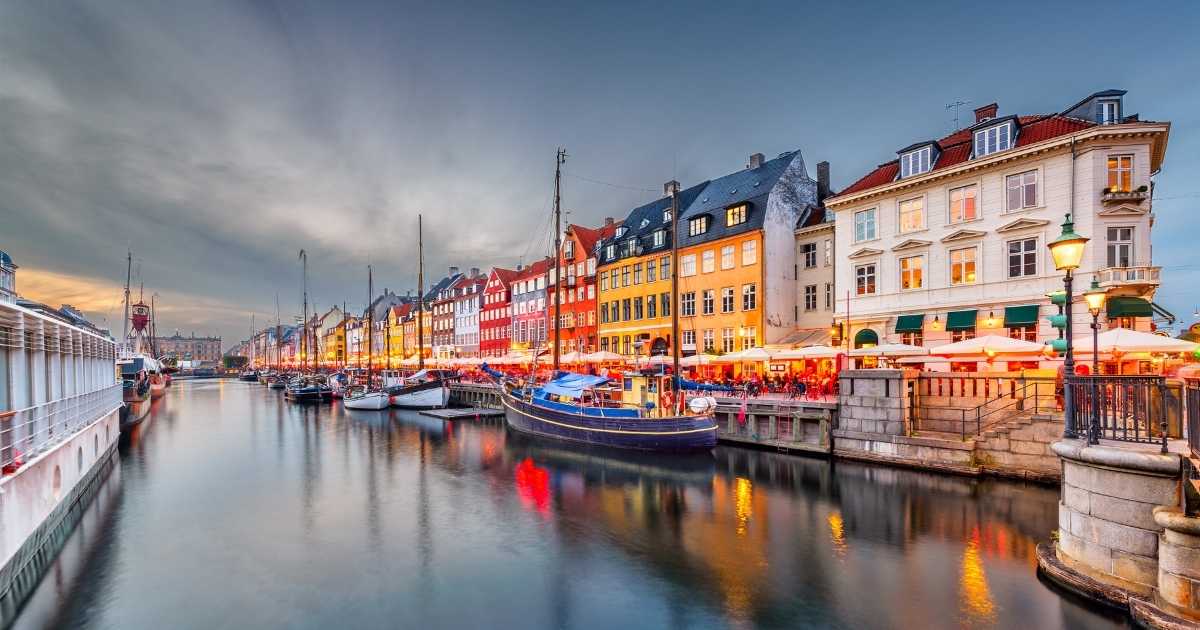 The capital of Denmark has a special charm that makes it a perfect destination. A trip with your significant other, even though northern Europe may not be the first place that springs to mind. But when considering romantic locations, we found Denmark at the very heart engulfed with romance in its streets.
A sail down the romantic canals, followed by a stroll through Rosenborg Castle's gardens, tops the list of things to do in Copenhagen as a couple.
If you're traveling in the winter, curl up at a café to enjoy the "hygge" sense of appreciating the little things in life. Explore Copenhagen on a bike, which is the ideal mode of transportation if the weather is nice.
A day spent at the theme park Tivoli Gardens would make your visit to the Danish capital unfinished. Take in the numerous attractions, sip coffee, dine on Danish cuisine, and stroll around the flower beds.
Takeaway
It's not surprising that so many areas, towns, and cities in Europe are ideal for a romantic getaway. Given the beauty, history, and adventure it offers, take your partner somewhere close to great.
Europe really does have it all and then some. Whether you love to travel back in time and immerse yourself in the history and architecture of various locations. An urge to bask in the beautiful weather and take in some of the continent's boundless natural beauty. And to enjoy dinner and wine at a quaint cafe straight out of a rom-com.
These 10 lovely spots are merely the tip of a Europe-shaped iceberg. The best romantic places to visit in Europe are ample. There are wonderful places to begin if you want to treat a special someone to a traditional European getaway. We compiled places filled with delicious food and drink, breathtaking scenery, and charm in spades.
We wish you a delightful trip that leaves you with lifelong memories wherever it may lead you.