North America has a lot to see and do because it is such a diverse region. People start their journey in North America looking for waterfalls and exploring the top tourist destinations. When you travel to these nations, all of these cities in Canada, the US, Mexico, and Cuba should be on your itinerary. 
North America is the ideal region for road travel, and cities make excellent pit stops along the way. Here, we bring some of the finest cities in North America which are ideal for a city vacation.
1. Ottawa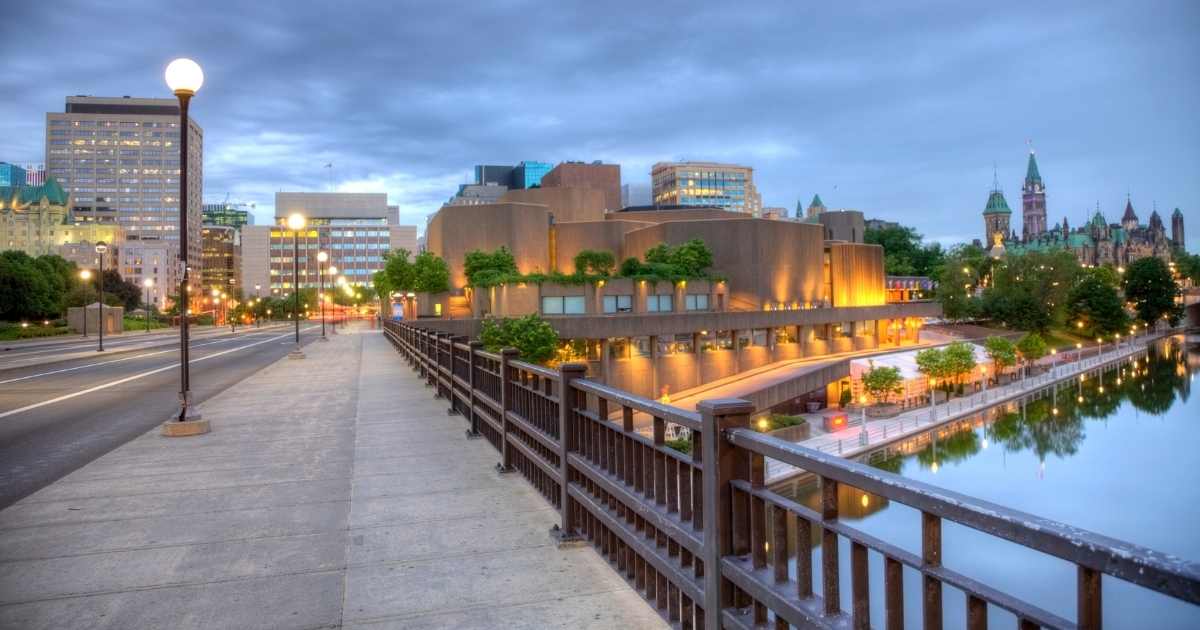 The beautiful city serves as the nation's capital. It is located in the province of Ontario, close to the Québec border. The road trip from Toronto to Halifax is just getting started. Ottawa is a perfect place for a city vacation. Visit Parliament Hill, the library of the Parliament, the Liberty Bell, and the Notre Dame Basilica in the city's heart.
At Parliament Hill, you can see the changing of the guard from the end of June through the end of August. The Notre Dame, constructed in 1847, is Ottawa's oldest church. Since 1953, the tulip festival is held every year in May. 
For two weeks, the city is covered in tulips. Go on a self-guided walking tour to explore all that Ottawa has to offer in terms of beauty.
2. Toronto, Ontario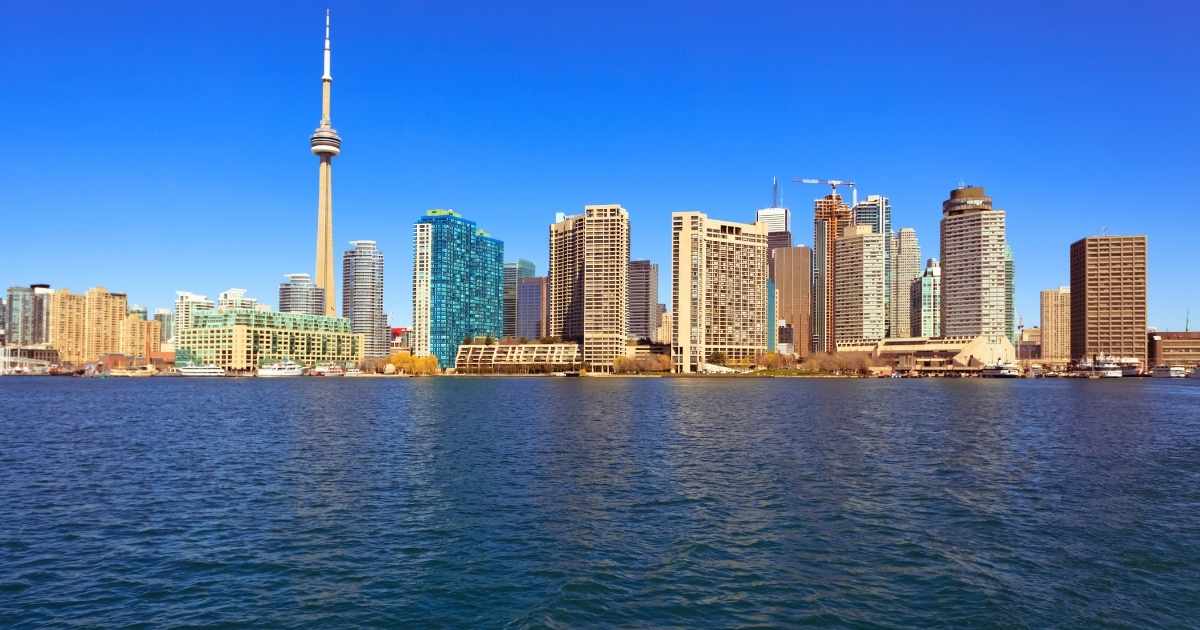 Toronto is one of the top cities in North America. There is a lot to see and do, and the area is lively and multicultural.
Never miss The CN Tower, the tallest free-standing building in the western hemisphere. It is visible from a great distance, and no journey to Toronto would be complete without a stop at the Lookout Level.
You may enjoy breathtaking 360-degree views of the city and surroundings from there and eat in the rotating restaurant, but the EdgeWalk is where you should go for the whole experience. Moreover, you can learn all the way over despite being safely fastened to the tower! It's worthwhile only for the pictures and the memories of participating in something fascinating and one-of-a-kind.
Explore the beautiful water life at Ripley's Aquarium, which is adjacent to the CN Tower. A tunnel where sharks, rays, and other fish swim all around you is accessible. It's a fantastic immersive experience and one of Toronto's top tourist destinations.
Winters can be bitterly cold, and summers can be sweltering. The downtown area has a network of subterranean tunnels that connect to the metro system and are home to stores and restaurants.
Vancouver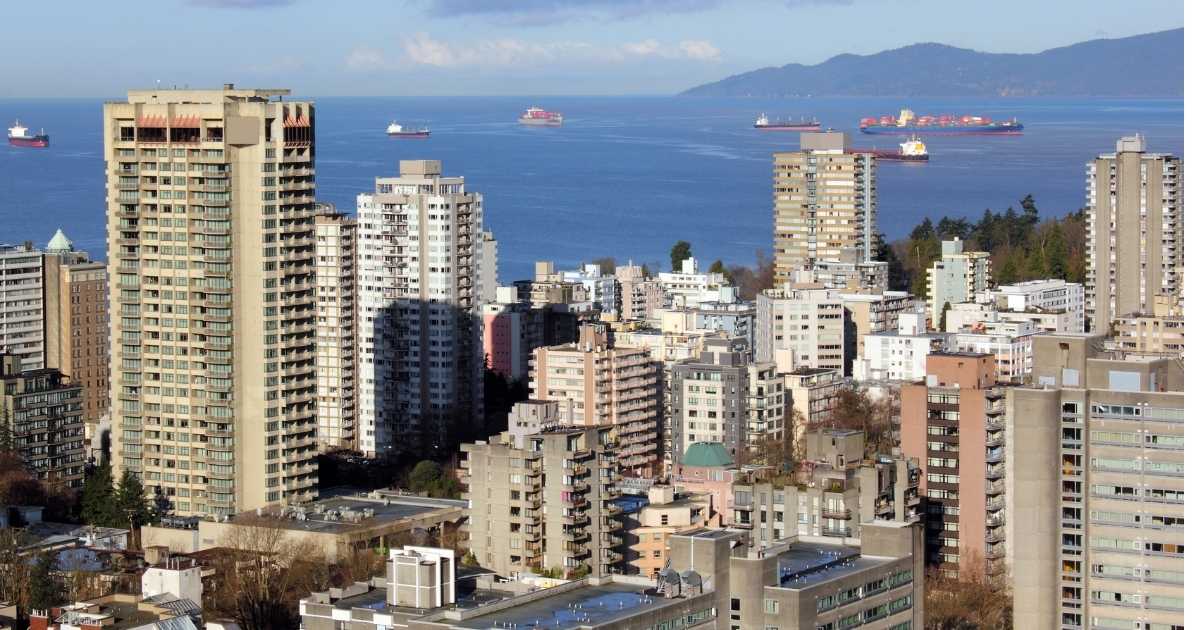 Vancouver is a vibrant city that is well-known for its breathtaking scenery, outdoor pursuits, and culinary scene. The urban city's proximity to the forest is what makes it so distinctive. One of Canada's most stunning cities, covered in the Pacific Ocean and the North Shore Mountains.
There is a tonne of exciting activities you can do in Vancouver. Have a picnic at one of the city's lovely beaches if it's a nice day. 
Visit Locarno Beach or Jericho Beach for secluded beaches. Visit Kits Beach or English Bay for vibrant beaches. You can also take a bike ride around Stanley Park's seawall the afternoon, which is Canada's most renowned park. 
If it's a wet day you can explore Granville Island which is noted for its markets, boutiques, and breweries, or go boutique shopping in the historic Gastown neighbourhood.
Dinner should be Pacific Northwest fare at Blue Water or Botanist, both of which specialize in seafood. After that, end your evening with drinks at Reflections, a rooftop lounge housed within the opulent Hotel Georgia from the Roaring 20s.
Must Read – 13 Best Places In South America To Visit
4. Ontario's Niagara-on-the-Lake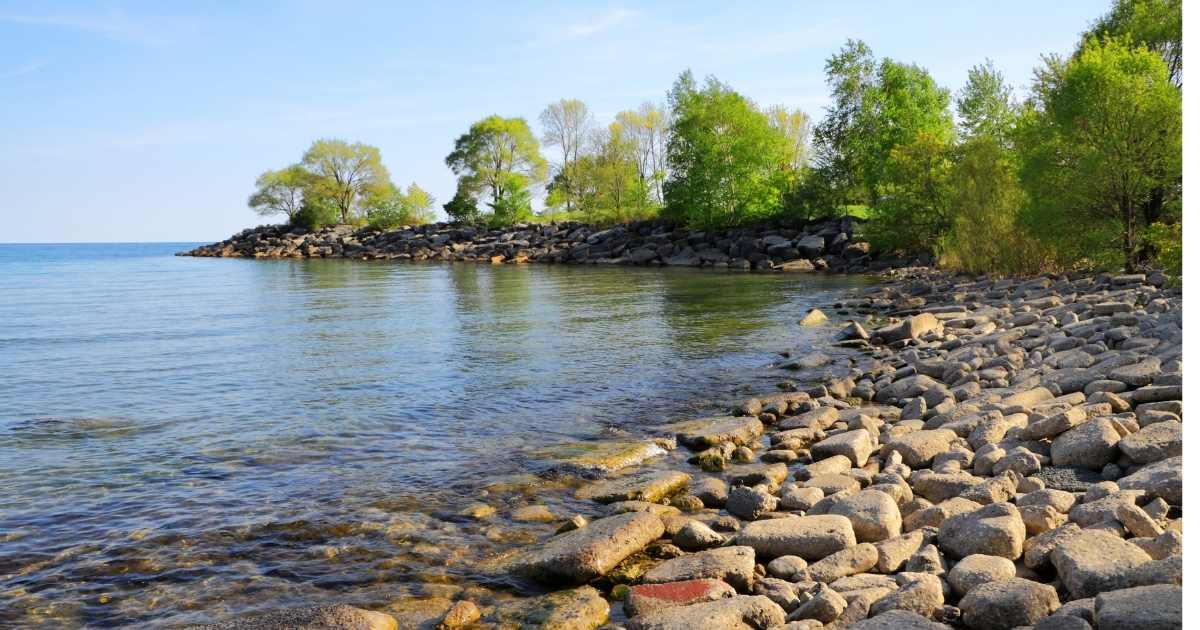 With its Victorian-era architecture, flower-filled, tree-lined streets, horse-drawn carriages, and abundance of small-town charm, a journey to Niagara-on-the-Lake is like going back in time.
Sitting at the mouth of the Niagara River, just 20 minutes from Niagara Falls and 90 minutes from Toronto, this charming B&B, boutique store, award-winning restaurant, and winery destination is the perfect getaway!
There are a variety of activities to enjoy in the over 30 wineries in Niagara-on-the-Lake, including wine and cellar tours, food and wine pairings, bike tours, picnics in the vineyards, weddings, and much more.
You could easily spend a whole weekend visiting these many wineries any time of year!
5. Edmonton, Alberta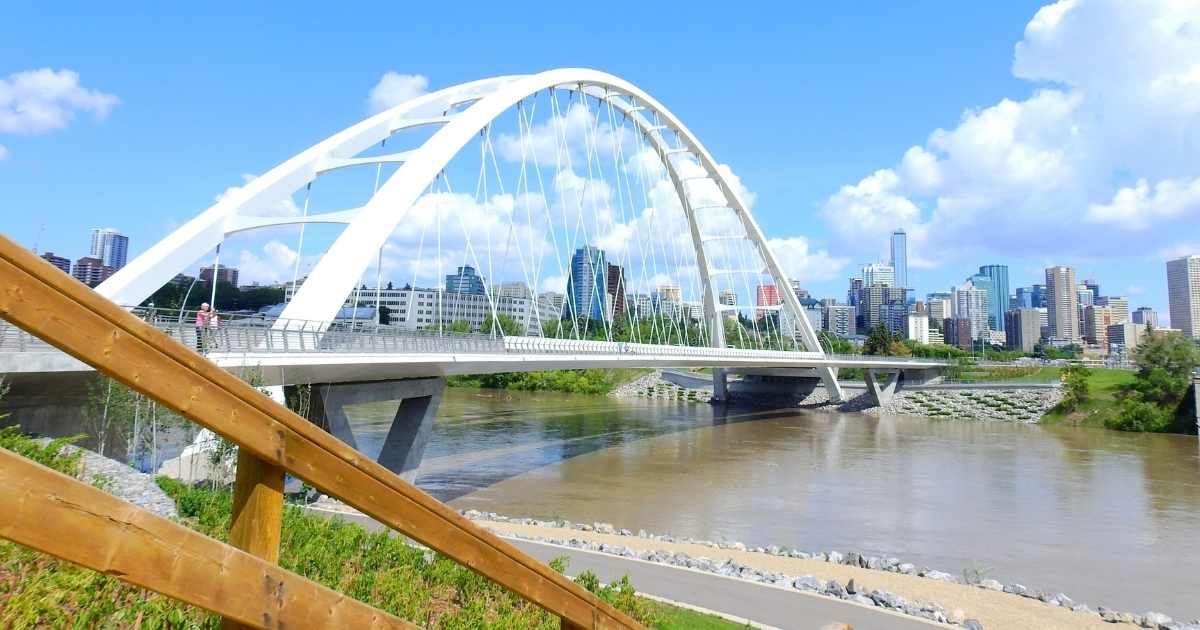 Western Canada's Edmonton, the provincial capital of Alberta, is a surprisingly gratifying travel destination, especially for families. You might be surprised to learn that a mall has been suggested here, but West Edmonton Mall is unique.
The WEM is home to a tonne of awesome attractions, including the biggest indoor amusement park and waterpark in Canada. You can also spend the night in the nearby Fantasyland Hotel, which is the last option. One amazing, out-of-this-world Space Room is among the Hotel's quirky-themed rooms.
6. Montreal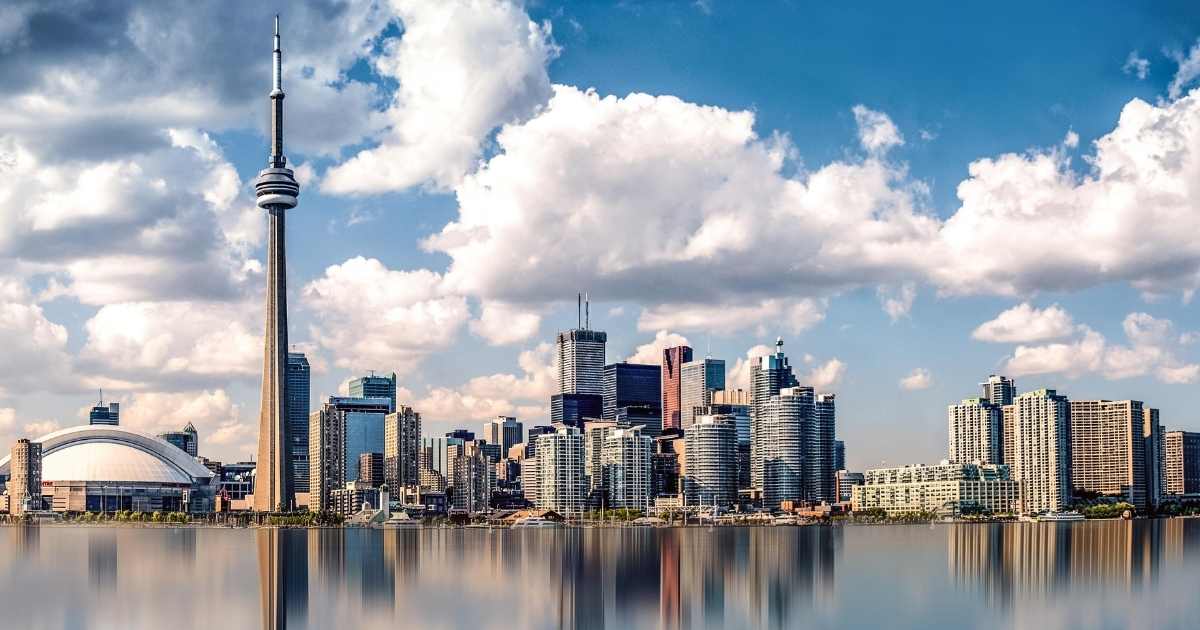 Even though North America is home to many fantastic cities, Montreal is unquestionably one of the top Canadian places to visit.
One of Canada's most historically significant cities, it offers beautiful scenery from Mount Royal, exciting nightlife in downtown Montreal, and exquisite architecture in Old Montreal.
7. Quebec City, Canada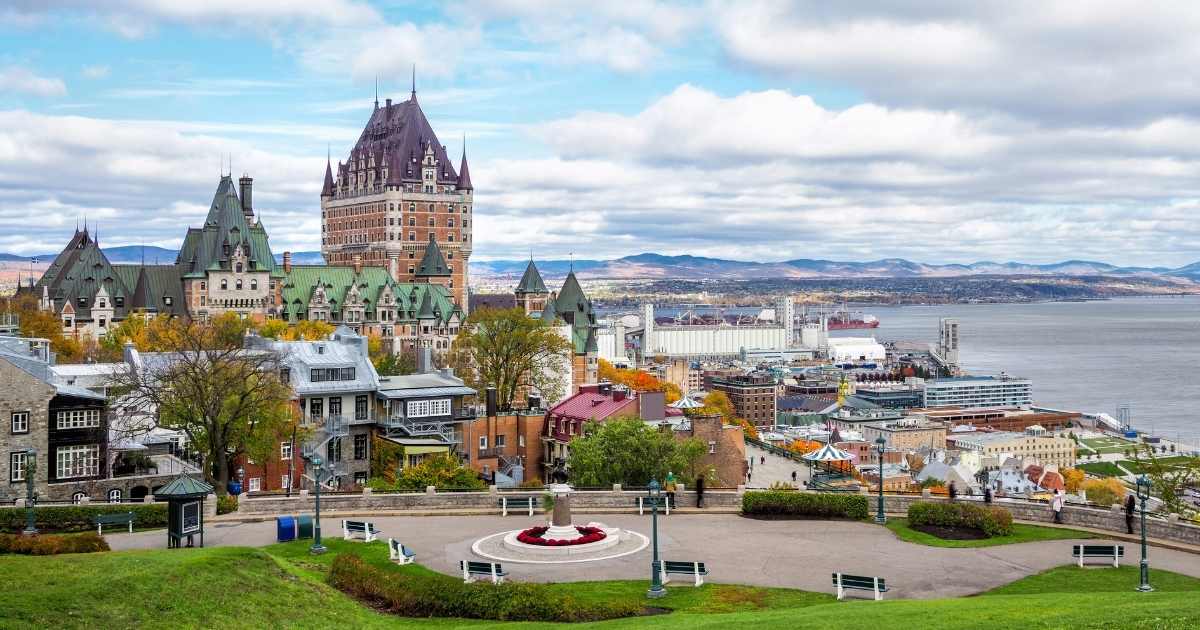 Quebec City is such a charming place, as it is the only Canadian city that holds the most European appearance including itinerary. Additionally, it's a UNESCO World Heritage site.
It's safe to walk around and is best explored on foot. If you want to fully immerse yourself in French Canadian culture, go there. Walk along the 400-year-old defensive walls and stop by the four gates.
There are quaint tiny lanes and regional stores in Old Québec. Take use of Rue du Petit-Champlain. This pedestrian strip is appealing with its upscale bistros, galleries, independent stores, and beautiful atmosphere.
8.
Troncones

– Mexico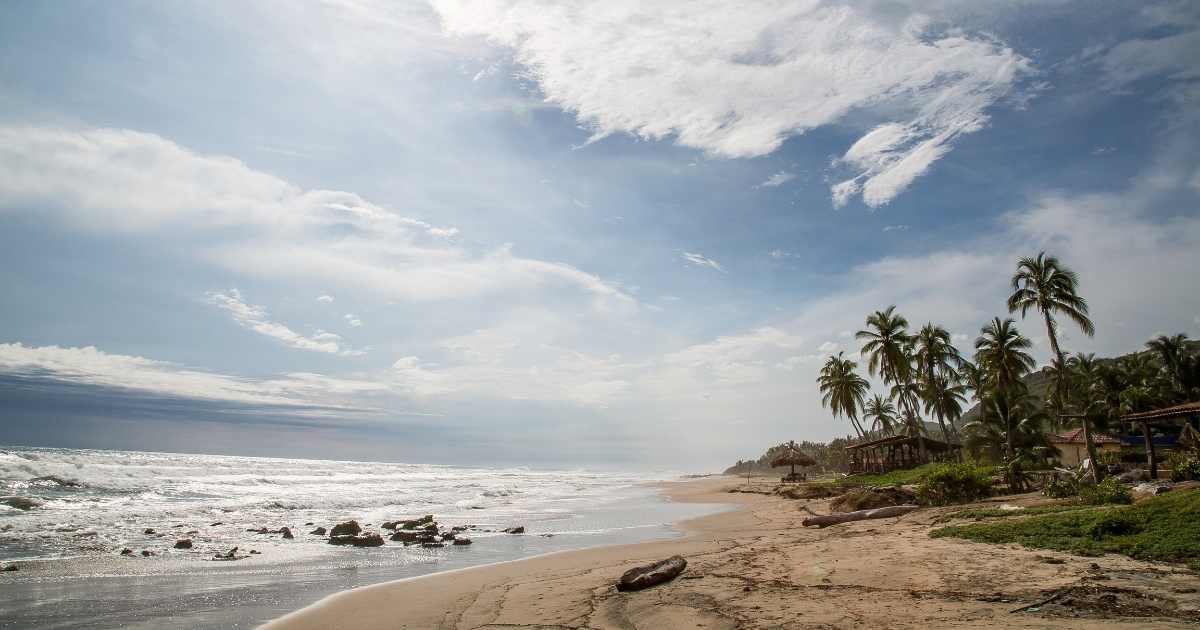 Troncones is one of the nicest beaches close to Mexico City, with a variety of nearby surf shops, yoga retreats, and well-stocked food stores that may make it difficult for you to leave. Here you can enjoy the early morning, the cool North Pacific Ocean and its gorgeous surfing waves are a joy to observe.
9. Tulum, Mexico City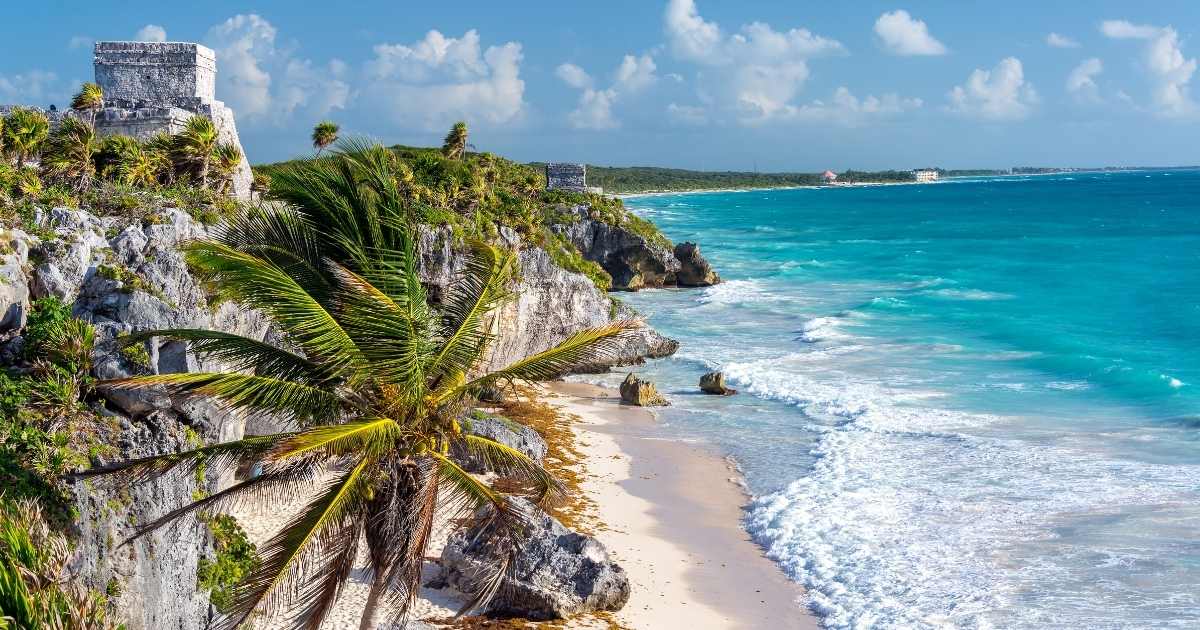 One of Mexico's top Yucatan beaches is Tulum. In the past ten years, Tulum, situated directly on the Caribbean Sea, has become one of the most popular tourist destinations in Mexico.
The Mexican seaside town of Tulum offers a plethora of activities. There are plenty of things to do during the day, even though it is generally known as a party town and does indeed have that side.
The Tulum Ruins are situated in the Tulum Archaeological Zone right in the middle of town on the beach for those who want to explore Mayan ruins. Additionally, there are the Ek-Balam and Coba Ruins, which are both about an hour away from town.
Tulum boasts great locations to swim and relax in the sun, its lovely white-sand beaches and the Caribbean Sea's azure seas. The cenotes, natural pools in the forest that can be found across the Yucatan Peninsula and Tulum, offer a pleasant alternative to the beach.
Chiapas' San Cristóbal de las Casas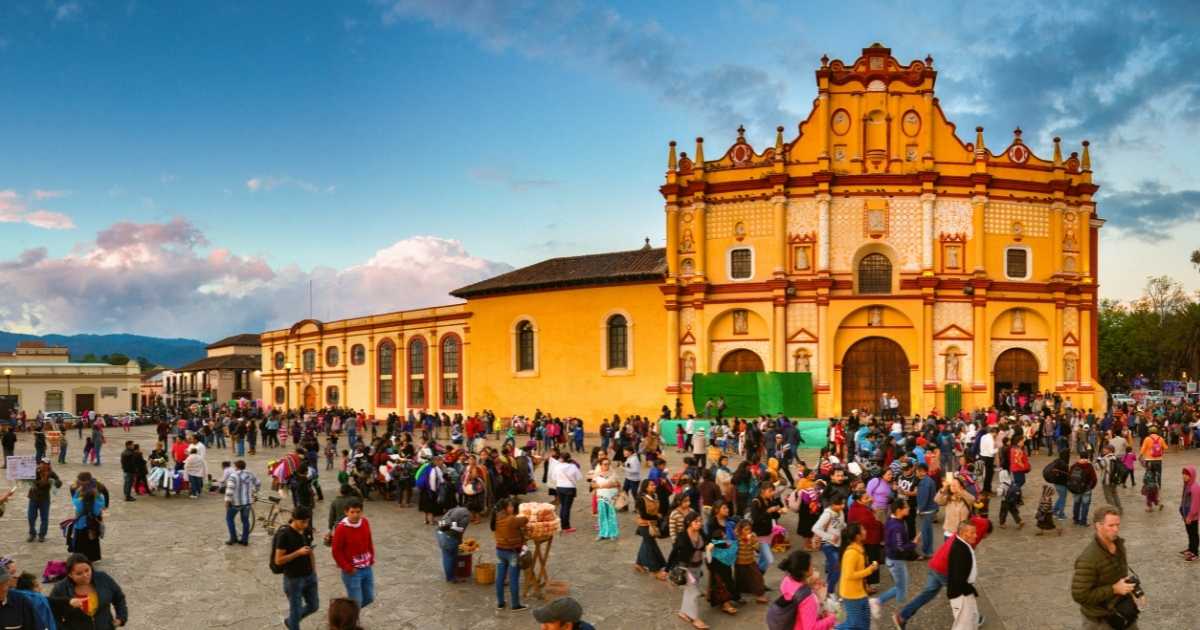 San Cristobal de las Casas is a stunning mountain city in the southern Mexican state of Chiapas. San Cristobal is surrounded by some of Mexico's best natural attractions, making it a playground for many outdoor enthusiasts. 
There are a few eco-parks with hiking trails, zip lines, and caverns to explore on the city's outskirts, like El Arcotete and Grutas de Rancho Nuevo. These parks have inexpensive entrance fees and are conveniently located near transportation hubs. But the real magic starts well outside the city limits!
The breathtaking Sumidero Canyon is located to the west of San Cristobal. This canyon, which is up to 1000 meters deep and 8 miles long, is encircled by lush vegetation.
Numerous animals live in the canyon itself, including a sizable group of crocodiles that are frequently observed on the banks of the river. There are also three overlooks along the top of the canyon's walls, so you can get a bird's eye perspective of this amazing terrain, which will really round off your trip! 
Plan your trip with Tui.co.uk and make your travel journey carefree.