10 Affordable Places to Visit in Bali
Bali is an incredible place to visit for solo travelers, honeymoon couples, and adventure lovers. There are several affordable places to visit in Bali where you enjoy the best part of your life.
In creating this list, we made sure to include the obvious free things to do on the island. In addition, we have compiled the strange and bizarre things you might not have even heard of before.
One of the things that makes Bali a popular vacation spot is its affordability. Even if getting around could cost you a little of your vacation budget, traveling to Bali is filled with surprises. From well-known beaches to picturesque hills and valleys that offer fantastic value for travelers on a tight budget, the discoveries you make along the way are worth the go.
10 Affordable Places to Visit in Bali
1. Explore Beaches and Malls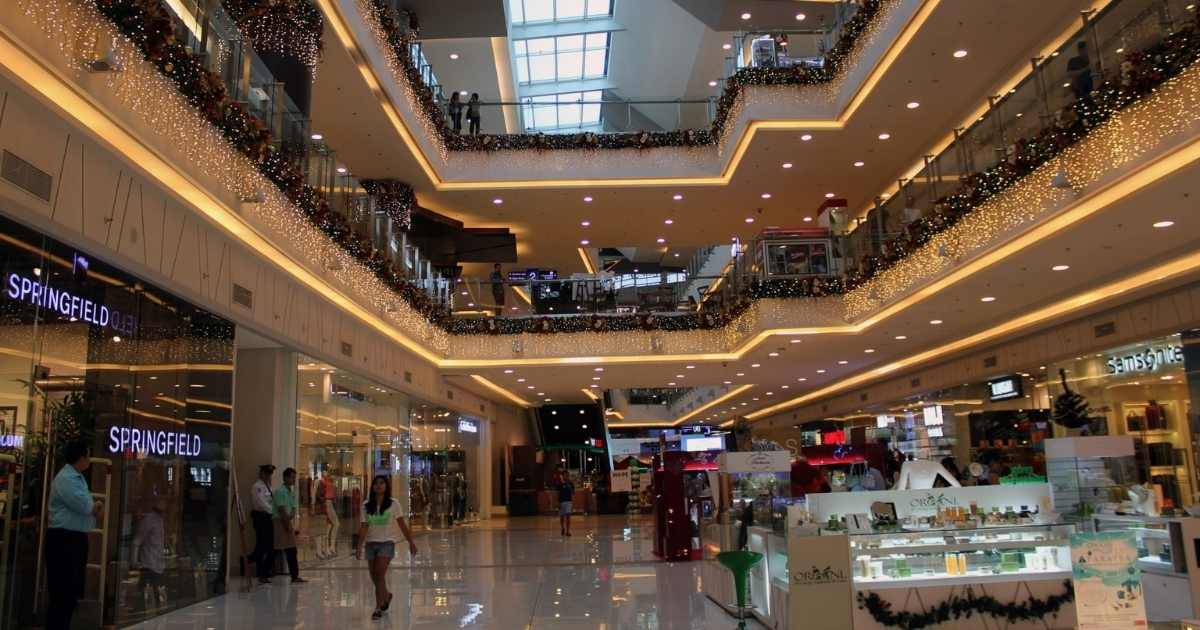 Bali's collection of beaches, the majority of which are public and accessible, contribute to the island's popularity. Famous locations like Tuban, Kuta, Sanur, and Nusa Dua have many footpaths that enable strolls anytime, particularly at sunrise and sunset.
It takes much more work to reach the cliff-fringed beaches of the southern limestone. Bukit peninsula is accessible only by stone trails and crags yet provides picturesque views and peaceful surroundings.
The modern malls on Kuta Beach including Kuta Beachwalk in the north and Discovery Shopping Mall on the south are both readily accessible from the seaside. It is ideal for window shopping after a day spent playing in the sand.
2. Surfing!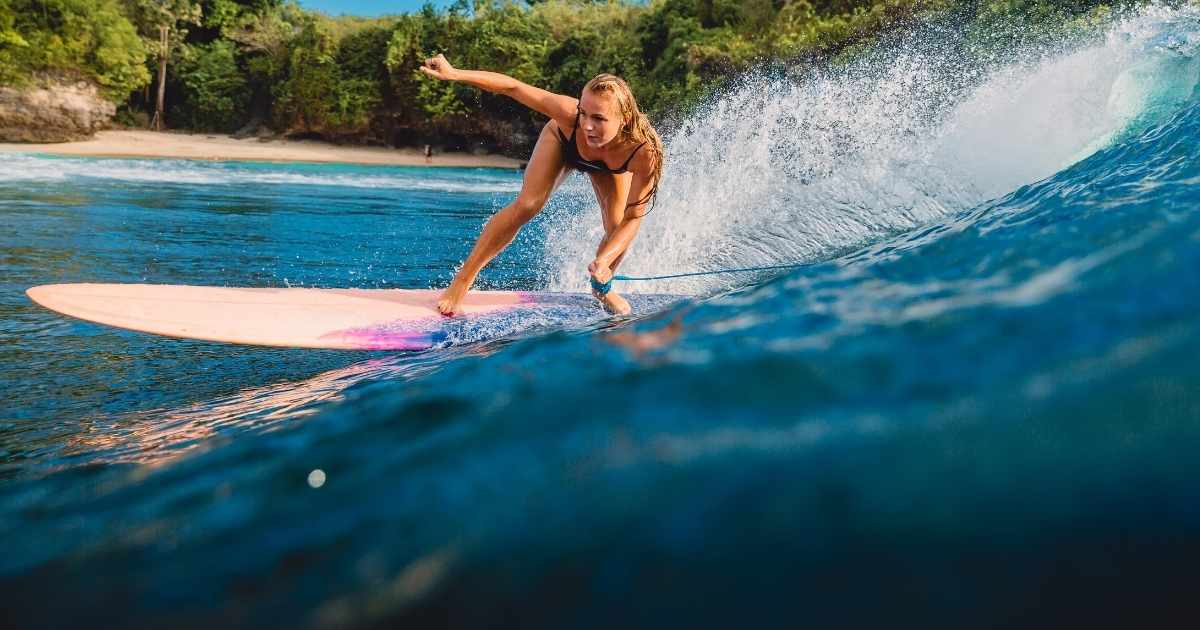 Surf to your heart's delight while visiting Bali. There are many surf places, from easy sand breakers to complex reef breaks; both beginners and experts can be found there. As soon as you leave Ngurah Rai Airport, surfers from all over the world head to these favorite locations with their boards.
Snorkeling is a free way to take in Bali's vibrant coral gardens, the best and finest epitome of underwater beauty.
3. Climb Mountains to Find Undiscovered Temples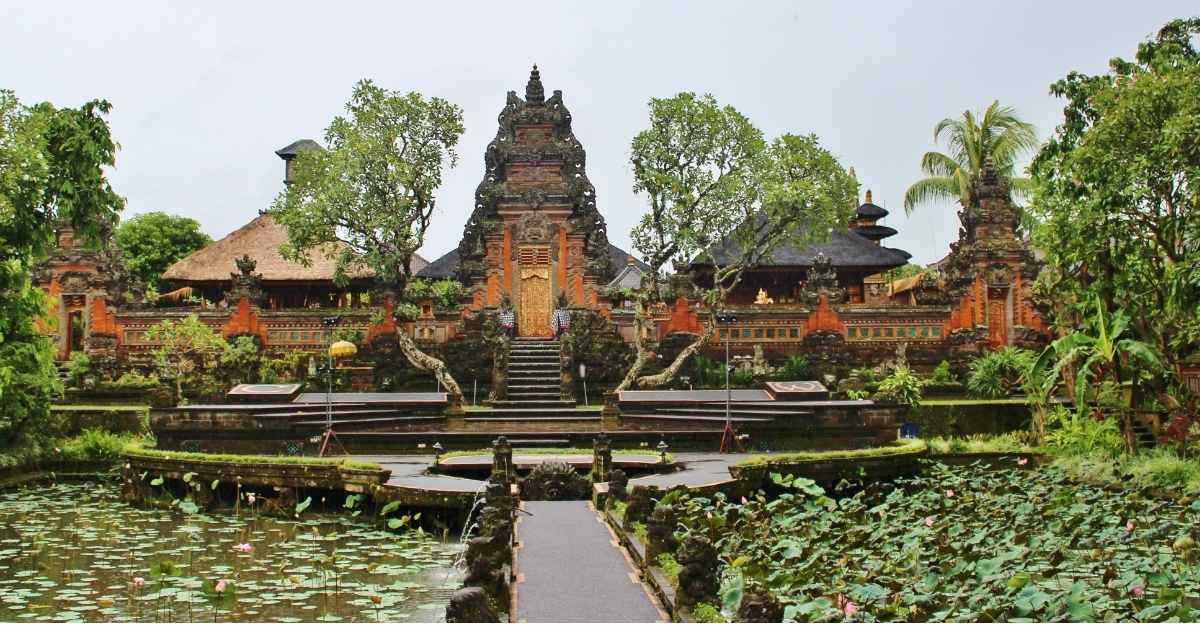 Bali's mountains are free to climb if you're feeling daring. Still, the most difficult ones, like Mount Agung and Batukaru, two of the tallest summits on the island, typically require an acknowledgement or permit from the local village community organization or the forestry department.
Some lower mountains provide "moderate" treks, such as Mount Lempuyang in Karangasem, East Bali, with its verdant forests, swarms of shy gray macaques, and the valued discovery of an old temple bearing the mountain's name near its peak.
Must read – 10 Cheap Places to Travel in Europe
4. Stroll along the
Camphane

Ridge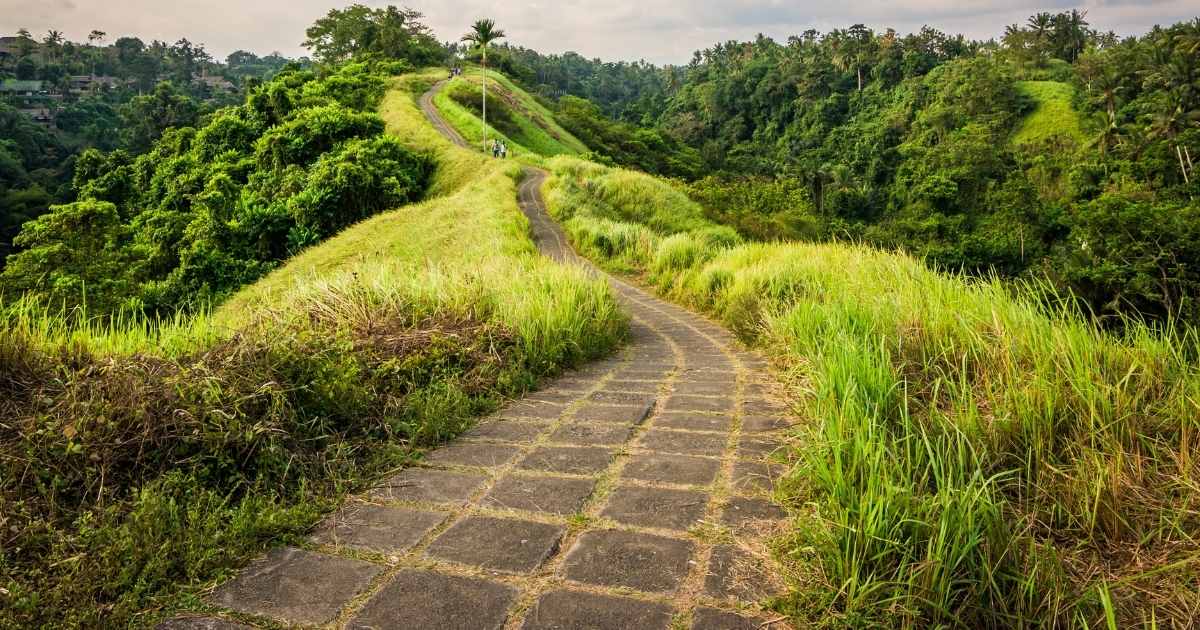 Campuhan Ridge is one of Ubud's top attractions and is open to the public. It's also a fairly simple nature hike, with a well-traveled path leading you into this highland region's expansive, verdant valley expanses.
The 9-km hill journey on the hike allows you to burn off some calories while also enjoying the cold, fresh air and arguably the most beautiful hillside vista in the area. Some people think it's essential to stay in Ubud as it takes travelers away from the city and traffic and see a more unspoiled side of Bali.
5. Watch a Masterpiece
Be

Created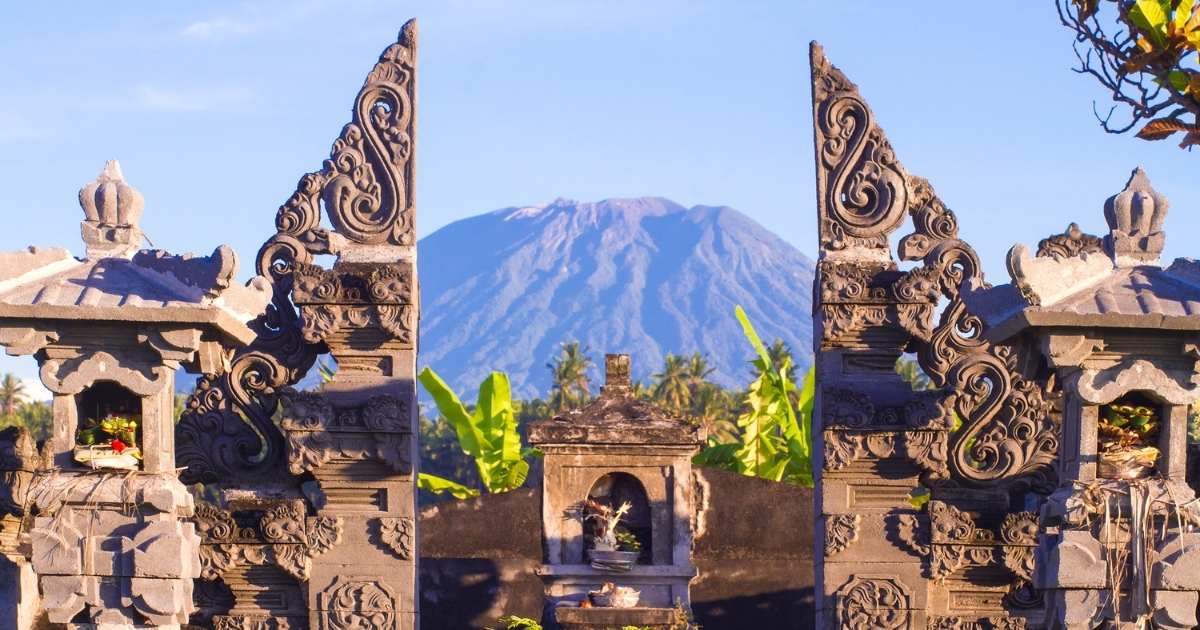 Here, you may visit Bali's prominent art markets to browse stall of trinkets and crafts of various sizes and forms. It can be eye-opening to visit one of Bali's creative villages or craftsman communities, such as the Pakudui village in Tegallalang or the gold and silversmith settlements of Celuk.
You may watch woodcarvers sculpt complex Garuda statues or silversmiths create gleaming, fashionable jewelry by hand-crafting jewels.
6. Discover Sea Turtles in Kuta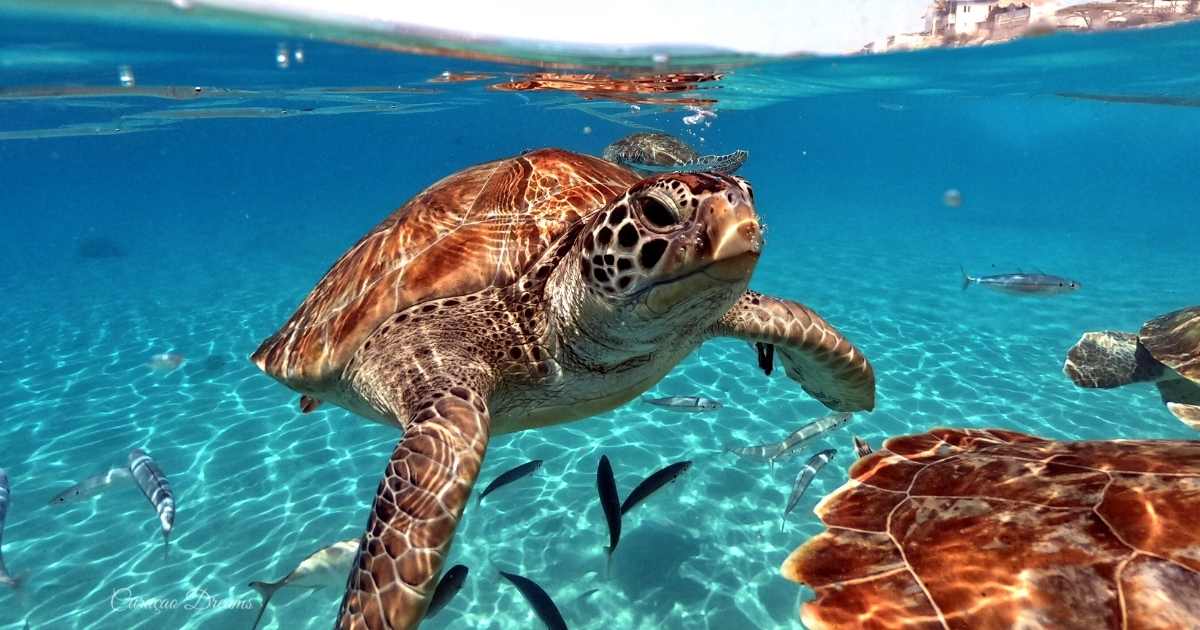 At Kuta beach, there are two significant turtle conservation sites that are open to the public and free to visit.
Near the Balawista lifeguard tower and the Headquarters, Beach Club is a conservation centre run by the Bali Sea Turtle Society (BSTS).
It has a sizable nursery in the form of a sea turtle that houses a sand bed with collections of eggs that were saved from adjacent nesting places in order to safeguard them from both natural predators and beachgoers.
You should count yourself lucky if you get to take part in the hatchling releases into the ocean.
7.Take Part in Regional Customs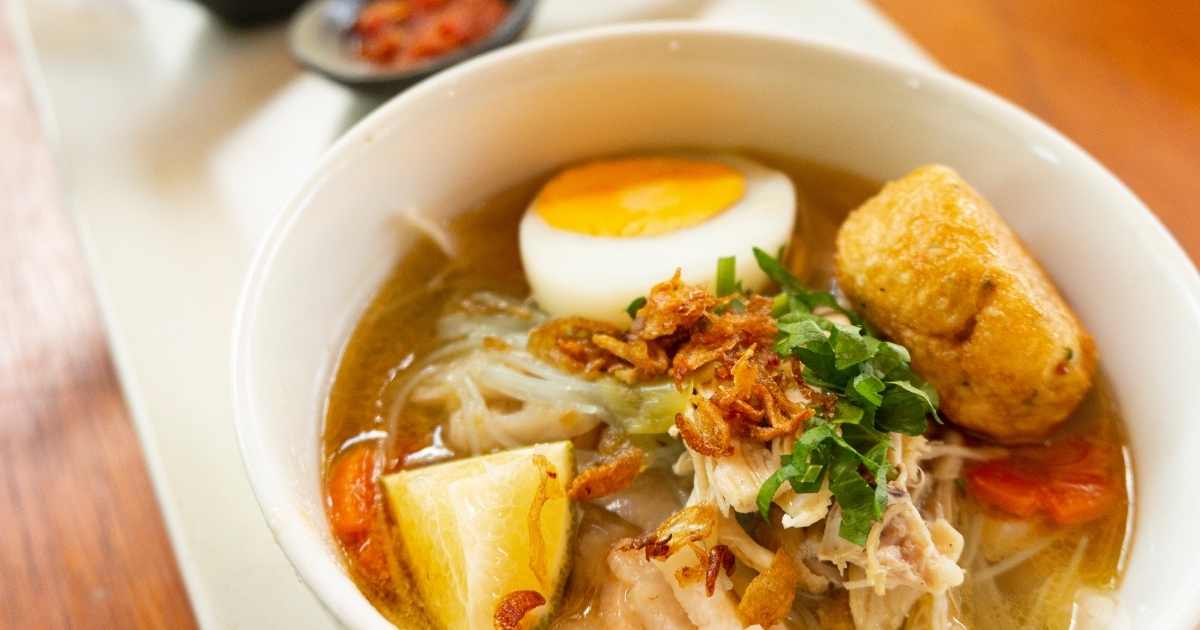 Whether it's a funeral procession or a temple ritual that involves an entire community moving along roads from or to temples, you'll most certainly come across a Balinese Hindu procession during your stay. Locals dress in temple garb and wear towering fruit offerings and intricately made relics on their heads.
It may seem unusual to attend a funeral on holiday, but in contrast to the west, they are actually joyful gatherings where you may get to know the residents and discover rural customs.
8. Go to active community centers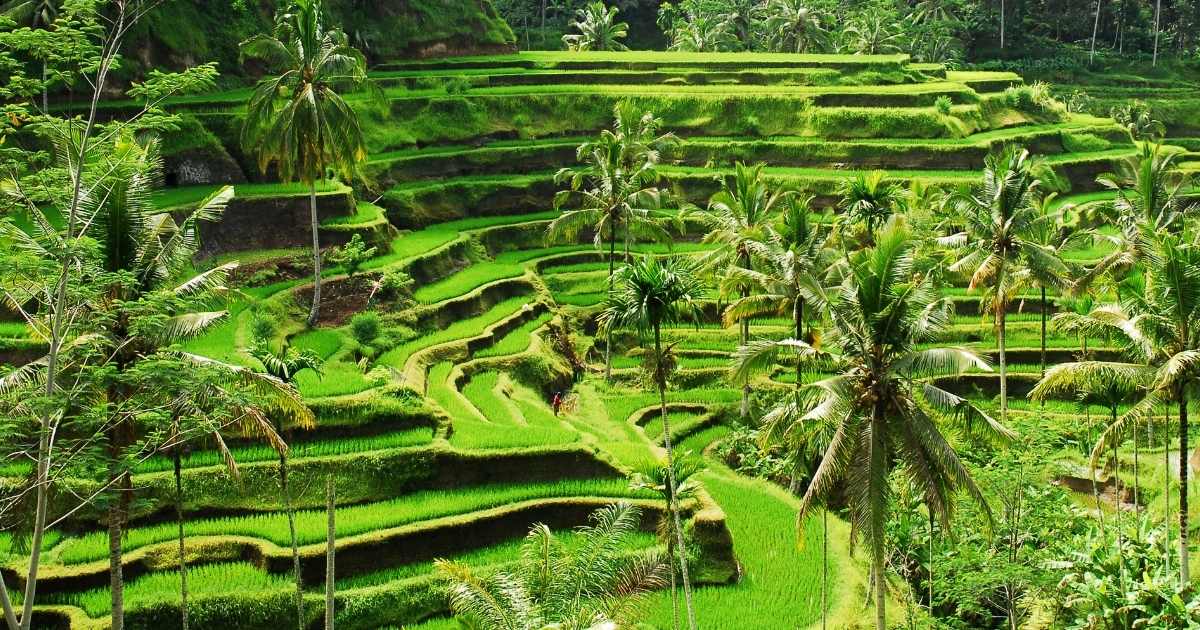 Every sub-village in Bali has a communal meeting place where young people regularly practise performing arts, from gamelan orchestras to traditional Balinese dances.
Usually, people from the outside are welcome to stop around and observe. It's a fantastic substitute for those dancing performances where tickets are truly required!
During the Saka New Year preparations, which typically take place in March, you can see the villagers work in these same rooms to create enormous ogoh-ogoh effigies. These are the statues built which are then utilized in street parades.
9. Take a nervousness test in a "Dead Town"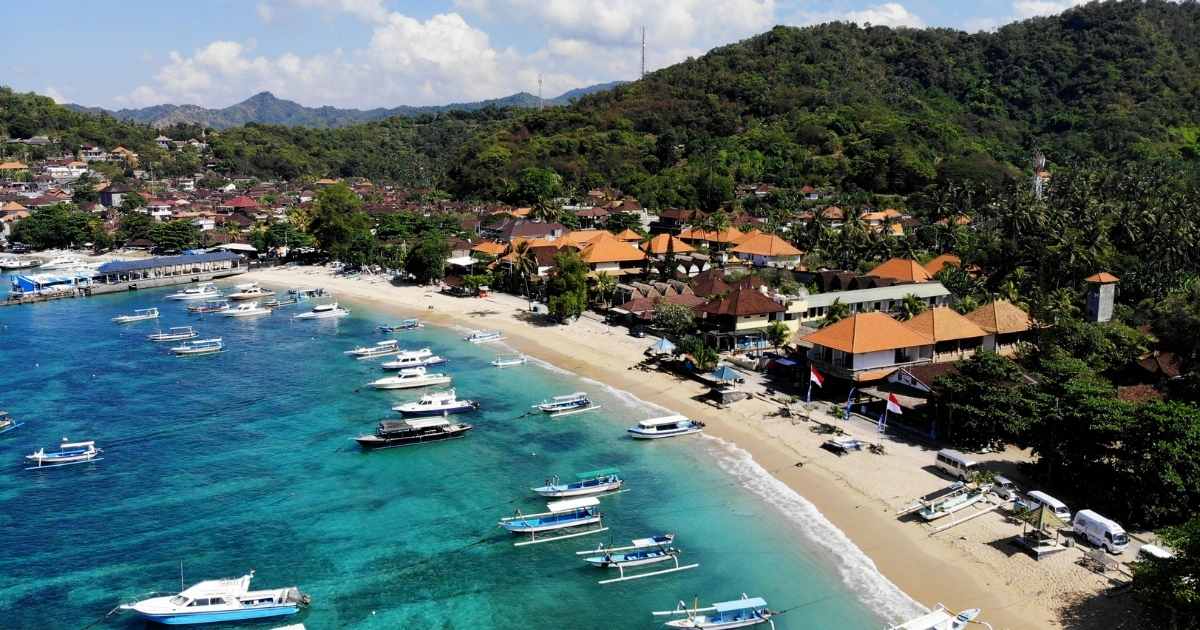 Want to get some out-of-the-ordinary experience? Visit Bali's array of bizarre sights. These include a sizable, abandoned theme park to the north of Sanur Beach town, a collection of "lost planes" in some peculiar locations, and a number of temples that resemble caves.
Some of them are spooky and enigmatic, which are excellent for the daring and adventurous.
10 Attend a Festival in Bali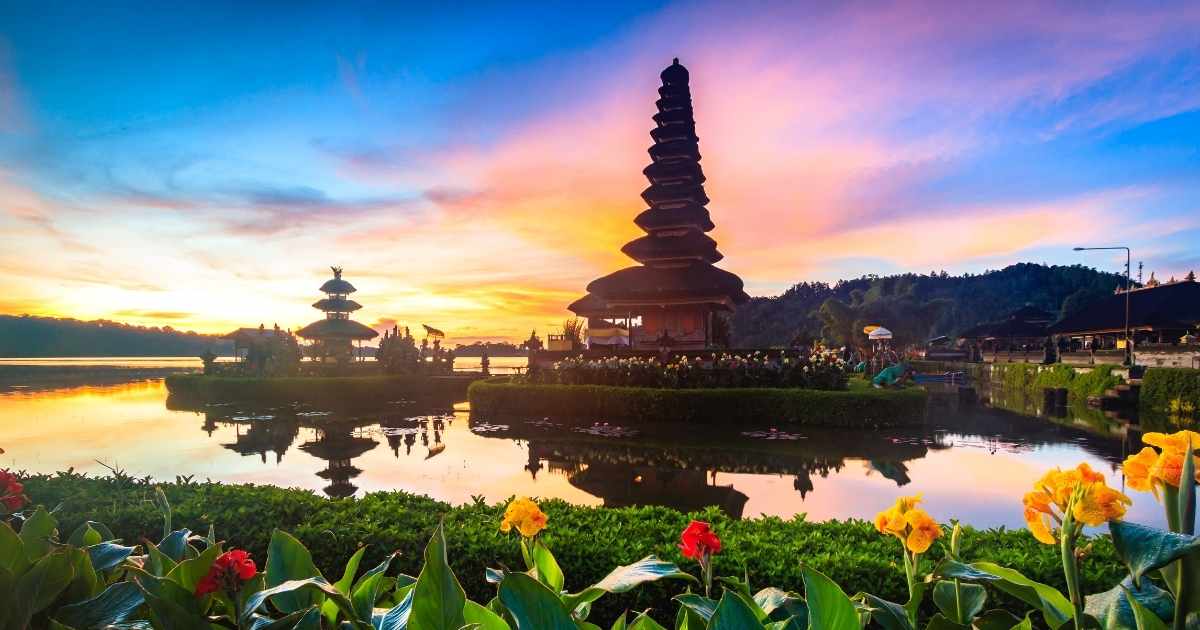 The majority of Bali's annual festivals are free to attend. Especially the parades that kick off the festival, which offer a wonderful chance to see the island's diverse cultures and artistic traditions all in one street procession.
Another is the yearly Bali Kites Festival, which takes place after favorable weather conditions during the windy season, which is from June to August. Every year, the Sanur Village Festival, a week of events with primarily free entrance, brings the community of Sanur joy.
A beautiful place needs a good traveling cost with the best accommodation. Get the best hotel deals here.