Planet Earth possesses numerous beautiful places in itself. There are bountiful, alluring, charming, delightful natural wonders ready to give you immense pleasure and satisfaction. Here, we discuss New Zealand, one of the world's most picturesque nations, as well as the top destinations there.
New Zealand is a heaven in itself as it is filled with coastal glaciers, scenic mountains, rain forests, sparkling coves and crystal clear rivers and many hidden treasures packed into the small land. It is just the story's beginning; there are plenty of wonders available for tourists to add to their bucket lists.
New Zealand is home to the world's largest bungee jumps. Also, it is a prime spot for sports like jet boating, skydiving, water rafting, hiking and more. The country is famous for solo travelling as it is safe for travelling and the accommodation range is diverse, which is a positive thing for solo travellers.
Bay of Islands – Holiday Destination in New Zealand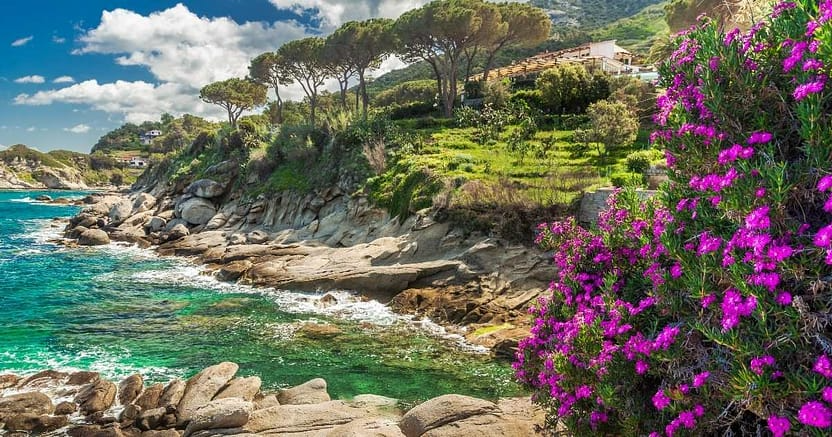 Bay of Islands is counted as one of the most popular tourist attractions and holiday destinations in New Zealand.
Located at a distance of 230 Km from Auckland, the Bay of Islands consists of 144 islands where sea animals such as penguins, whales, marlins, and dolphins live in waters. Also, you may see different fish on these islands, making it a popular sport fishing spot.
The availability of 144 islands gives the Bay of Islands a necklace look. Tourists can hike the island trails, kayak along the coast, enjoy secluded coves, and explore multiple places such as subtropical forests and Hole in the Rock – the famous rock formation.
Also Read: Top Best Places to Visit in Greece In 2022
Auckland – The Cosmopolitan city of New Zealand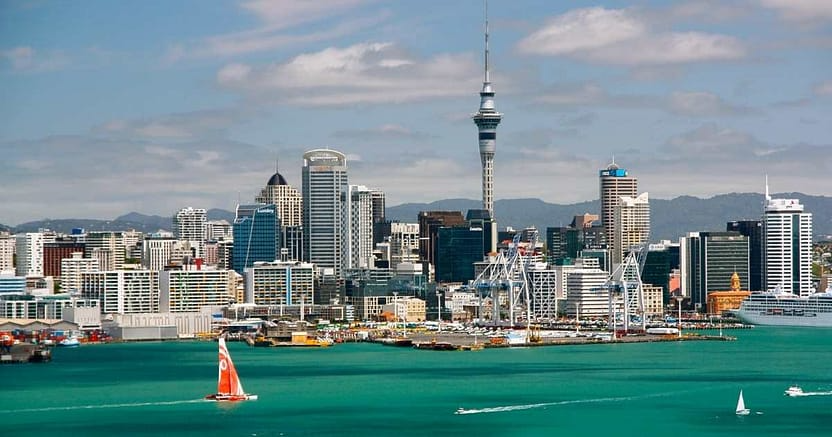 Auckland is one of the main cosmopolitan cities of New Zealand. Also known as the city of sails, Auckland east is covered by Waitemata Harbor, the west side is covered by Manukau harbour, and the city district is located in the central part lies beside the waterways.
If are planning a vacation to New Zealand. In that case, Auckland is a worthwhile visit as the city holds cultural history, including monuments, museums, and art galleries which reflect the country's rich history and ancient culture, making it one of the best places to visit in New Zealand.
The city has a fascinating coastline dotted with Hauraki gulf and beaches that give New Zealand scenic beauty right from the city's doorstep.
Besides, the city offers several hidden wonders, such as rainforests, volcanic cones, and sprawling parks. To explore more, pack your bags and get a flight to Auckland.
Queenstown – Incredible Adventure Capital of New Zealand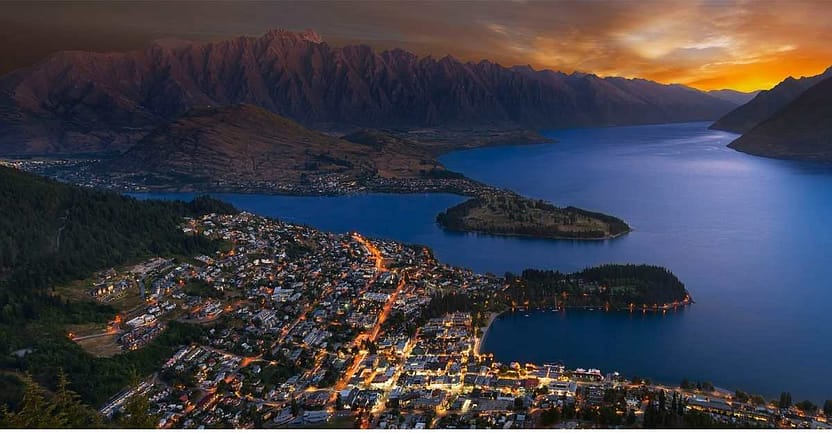 Queenstown is one of the most incredible adventure capital and a famous destination in New Zealand. It is the best place for holiday lovers as they do many activities such as Bungee jumping, paragliding, mountain biking, jet boating, skiing and more.
These activities give tourists adrenaline fuel in their minds and body. Another thing that attracts you to Queenstown is its eateries. Here, you can try a variety of cuisines and street foods including local and ethnic, as per your taste palate. Also, you can experience the different types of wines, thrilling activities, and a relaxed atmosphere in this beautiful city.
Accommodation is not a big issue in Queenstown. Here, you will find all types of places to live in its budget-friendly, mid-range luxury places. Nightlife, shopping centres and beautiful sceneries are some of the unforgettable spots that everyone should not miss.
Also Read: Things to Do in Dubai 2022 – Best 15 Attractions
Rotorua – North Island of New Zealand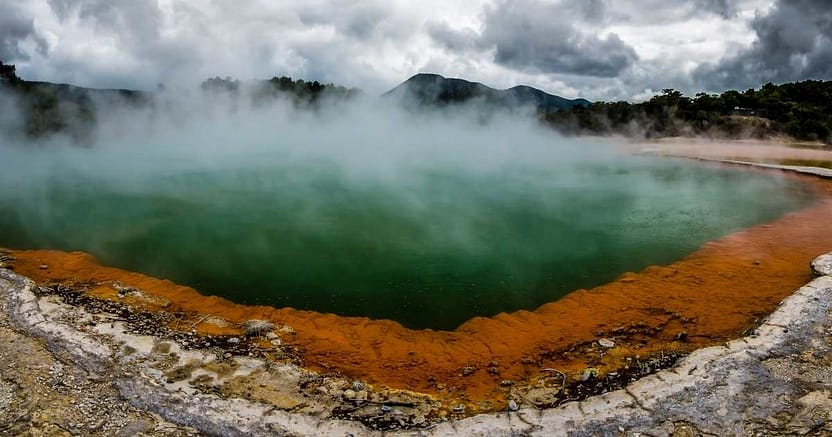 Rotorua is a small place located on the North Island of New Zealand. This place is world famous because it's considered one of the active geothermal regions. Here, you get a chance to explore the boiling mud pools, volcanic craters, steaming thermal springs and many more.
You can go swimming at Wai-O-Tapu and mountain bike through the Moerangi Track in Rotorua to take in the views of the breathtaking forest beauty all around. This unique landscape makes it one of the most beautiful places to visit in New Zealand.
The climate in Rotorua is relatively mild than other cities because a high country shelters it to the south and east.
Dunedin – New Zealand's Wildlife Capital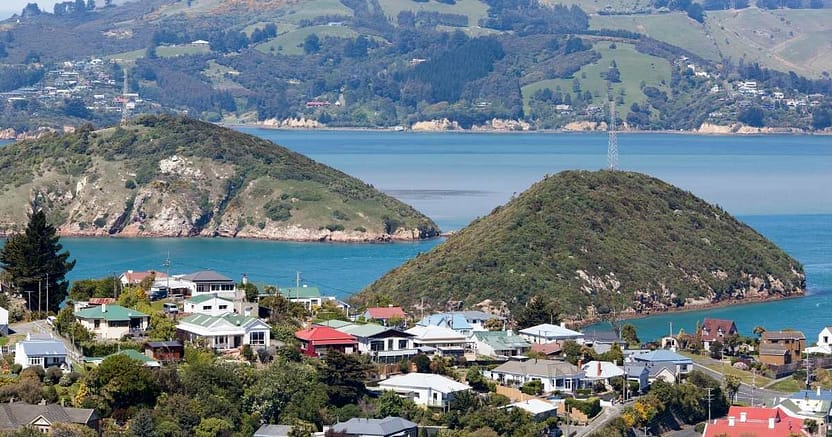 Dunedin is home to the only mainland breeding colony of albatrosses in the world, along with sea lions, fur seals, and rare penguins. Dunedin is New Zealand's Wildlife Capital as the Otago Peninsula is home to all these creatures.
Another important reason to visit Dunedin is the beaches. Dunedin's beaches are considered some of the best in the world because they provide an amazing area for outdoor people, beach lovers, and nature enthusiasts.
Nowadays, Dunedin is one of New Zealand's most eccentric, exciting, and developing cities, and it's worth visiting during any South Island adventure. There is a tonne to do here, and it truly exudes a local Kiwi vibe that is frequently lost nowadays among the more touristy residents.
Hamilton – North Island of New Zealand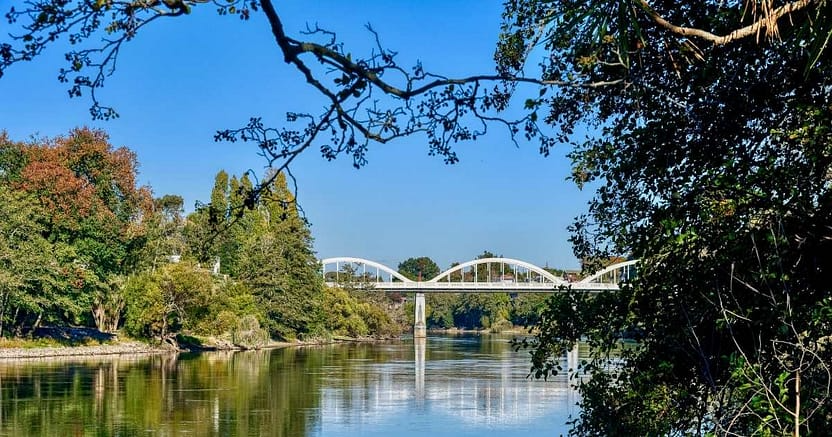 Hamilton is situated on the North Island of New Zealand. Located on the banks of the Waikato river, the city is home to several public parks and famous gardens ranging from Japanese and Italian to traditional Maori styles.
You can see many different works of art and historical artefacts here. Also, numerous bars and restaurants serving different cuisines can be found around the busy city. Lush forest valleys, waterfront paths, and Bruce Trail will give you a complete nature experience. The scenery is lively and is one of the refreshing places to visit in New Zealand.
Also Read: Make Your Way to Bali
Wellington – Best in New Zealand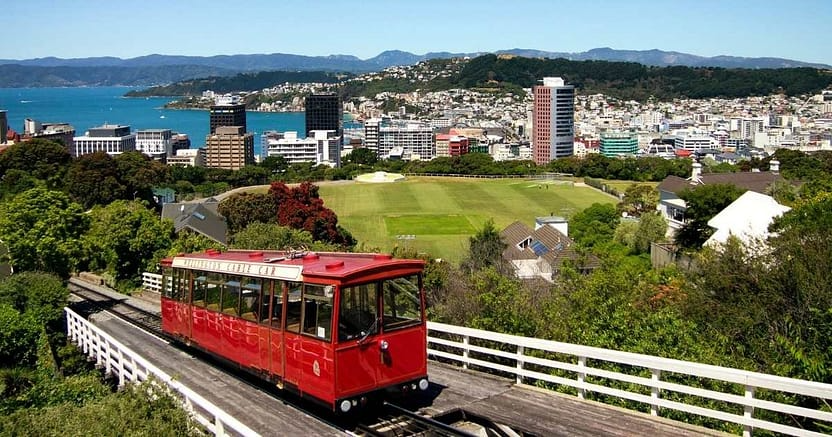 Wellington is the capital of New Zealand, situated on the Cook Strait of North Island. The city is popular among tourists as it will allow you to have a beautiful time with your loved ones.
Tour of the Beehive, which is well-known for providing a distinctive perspective into the political system of New Zealand, and Museum of New Zealand.
One of the top tourist destinations is Te Papa Tongarewa, home to some significant artefacts from the past. The Weta Workshop, the land of The Lord Of The Rings & The Hobbit, is a famous sight to enjoy when visiting.
Napier – Best Place to Explore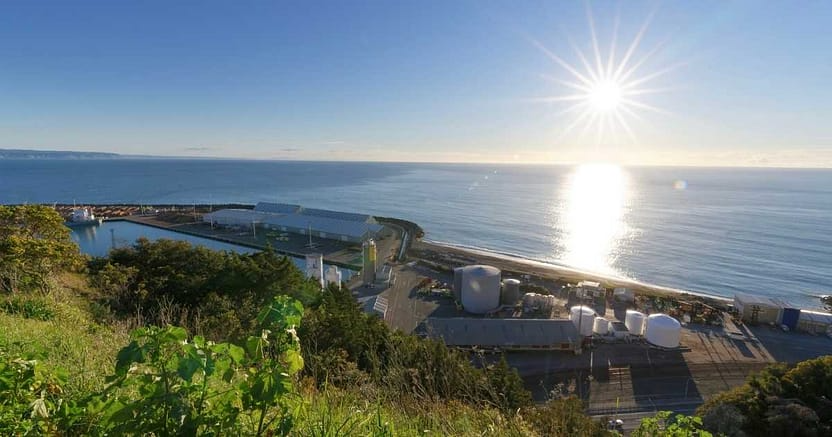 Napier is the best city to traverse as it carries some of the most beautiful locations in the world. The city is best known as the Art Deco Capital of New Zealand, which represents the rich heritage of Spanish culture and art deco-style structure.
For budget-friendly travellers, there are certain free things to do in Napier. For instance, you can take your guided tour of the art deco building or ride your bike down the Marine parade, which will take your travel journey to another level.
Rebuilt in 1932, the city has some best places to explore, including wines, cafes, multi-cuisine restaurants and sea walls.
Waitomo Glowworm Caves – New Zealand's Mystical and Beautiful Caves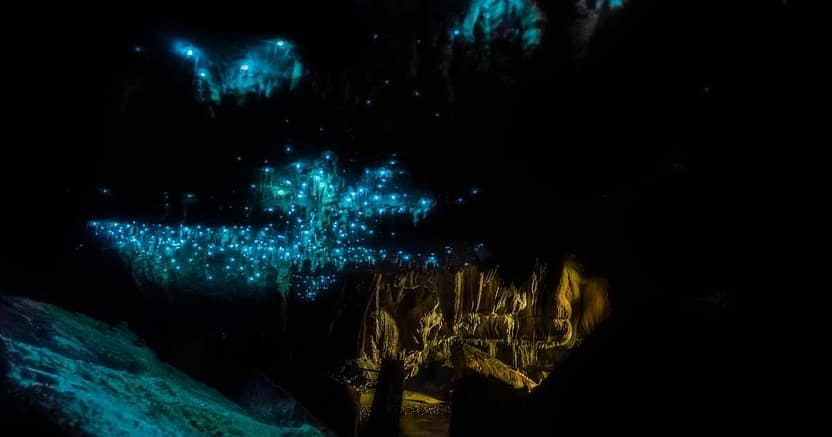 If you want to visit something unique, fresh and unusual then this place is worth visiting. Glowworm caves are considered mystical and beautiful caves illuminated by thousands of glowworms. These caves with such a mystical appeal you will only find in New Zealand.
To dive deep into the caves, you must take a boat and learn the history behind this beautiful phenomenon.
The cave is home to thousands of glow worm species, and that's why many tourists have been attracted to the place.
It provides them with different experiences, which are hard to find in other areas and of the unique places to visit in New Zealand.
Fiordland National Park – Spectacular Waterfalls in New Zealand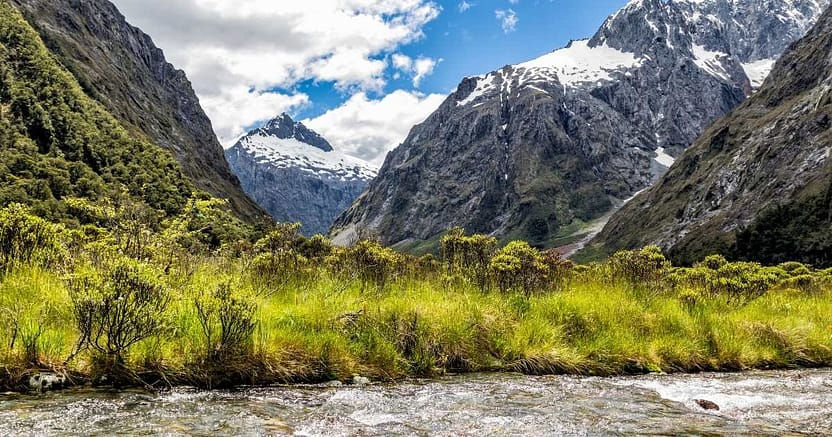 Fiordland National Park is known for its stunning beauty, spectacular waterfalls and snow-capped peaks. The national park is famous for hiking and walking. Besides, you may enjoy some of the best things here: offshore islands, forests, high mountain peaks, whispering waterfalls, and more.
The region is full of excitement and thrills and entertains all travellers. It is full of unique surroundings and unparalleled landscapes.
The park is breathtaking and a UNESCO World Heritage Site, including fantastic fjords, majestic waterfalls, unspoiled rainforests, dazzling lakes, and snow-capped summits.
Visit the majestic Milford Sound by boat or plane, hunt for bottlenose dolphins, fur seals, or penguins in Doubt Sound, or take a walking trip to experience the grace and aura of towering mountain peaks, alpine lakes, and verdant valleys.
Also, visitors can pick from various options at the park depending on their preferences and likes, and each one guarantees an unforgettable experience.
Tongariro National Park – Beautiful Wildlife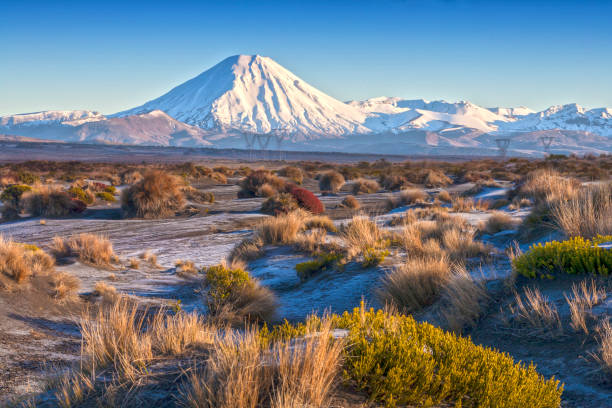 It is a national park located in the central North Island of New Zealand. It was established in 1887, making it the oldest national park in the country and the fourth oldest national park in the world.
The park is known for its stunning volcanic landscapes, including three active volcanoes: Mount Tongariro, Mount Ngauruhoe (also known as Mount Doom in the Lord of the Rings movies), and Mount Ruapehu. The park also contains a number of beautiful alpine lakes, rivers, and forests.
The Tongariro Alpine Crossing, a 19.4 km (12 mile) hiking trail that takes around 6-8 hours to complete, is one of the most popular attractions in the park. The trail offers stunning views of the volcanic landscapes and alpine scenery, including the famous Emerald Lakes. Its scenic beauty and wildlife makes it one of the best places to visit in New Zealand.
Coromandel Peninsula – Land of Peace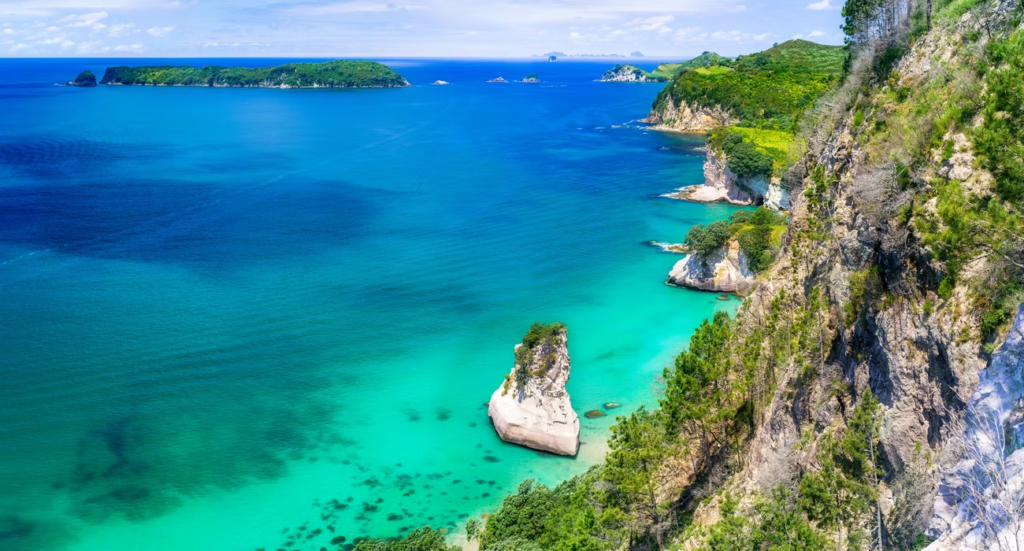 It is a scenic region located on the North Island of New Zealand, known for its stunning natural beauty, picturesque coastline, and rich cultural heritage. The peninsula is located about 2-3 hours drive east of Auckland, making it a popular destination for day trips and weekend getaways.
The Coromandel Peninsula is famous for its pristine beaches, crystal-clear waters, and lush rainforests. Some of the most popular beaches in the region include Hot Water Beach, where visitors can dig their own natural hot pools in the sand, and Cathedral Cove, which can only be accessed on foot or by boat.
It is home to a number of hiking trails and nature reserves, such as the Coromandel Forest Park and the Kauaeranga Valley, which offer spectacular views of the surrounding landscape and wildlife.
Fox & Franz Josef Glaciers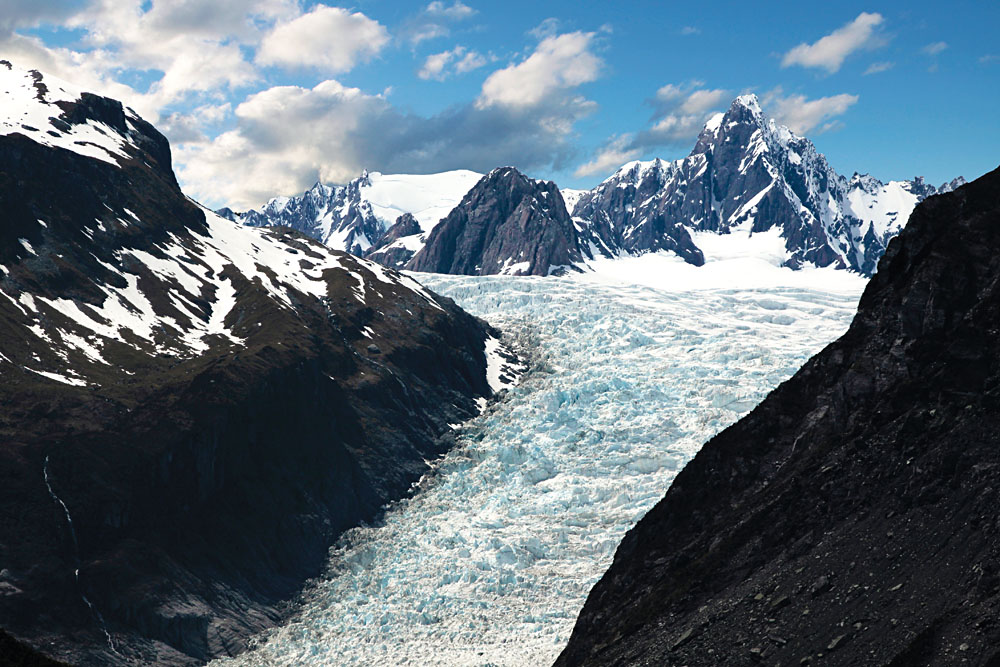 The glaciers are among the most accessible in the world, as they flow down to just 300 meters above sea level and are surrounded by lush rainforest. The Fox Glacier is 13 km (8 miles) long and the Franz Josef Glacier is 12 km (7.5 miles) long, and both are fed by vast snowfields high in the Southern Alps.
The area around the glaciers is home to a diverse range of flora and fauna, including kea (a type of alpine parrot), tahr (a type of mountain goat), and New Zealand fur seals. Visitors can also soak in the natural hot springs at nearby Franz Josef Village, or explore the nearby forests and rivers on horseback, kayaking or rafting.
There are also numerous walking tracks in the area, including the popular Alex Knob track and Roberts Point track, which offer stunning views of the glaciers and surrounding mountains.
Kaikoura – Beautiful Ocean View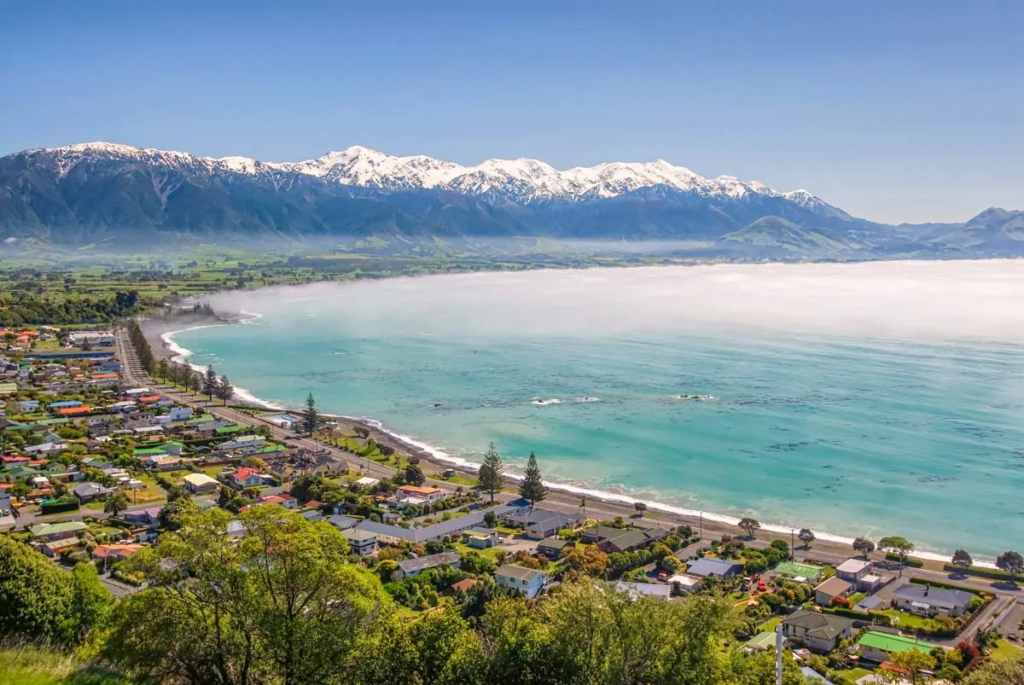 Kaikoura is a small coastal town located on the east coast of New Zealand's South Island. The town is known for its stunning natural beauty, particularly its rugged coastline and abundant marine wildlife.
One of the main attractions in Kaikoura is whale watching. You can take a boat tour to see humpback, sperm, and pilot whales in their natural habitat, as well as dolphins, seals, and a variety of seabirds. The town is also home to the Kaikoura Marine Aquarium, where you can learn more about the local marine life and even touch and hold some of the creatures.
It is a unique and beautiful destination that offers a range of activities and attractions for visitors of all ages and interests. Whether you're interested in wildlife, outdoor adventure, or culture and history, Kaikoura has something to offer.
Final Thoughts
That covers some of the best places to visit in New Zealand. This oceanic country is full of natural wonders and breathtaking landscapes. You may require 2-3 trips to capture the beauty of this destination. Keep this list handy when you visit New Zealand to remember the top attractions in the country.