The top beaches in South America have everything. From secluded coves of sand to crowded metropolitan shorelines to unusual beaches with roaming iguanas. South America always surprises us with new yet exciting places.
Here the mountains, jungles, and cliffs provide a dramatic backdrop for every event you can think of. Here you can do exciting adventures and visit some uncovered places that relinquish your mood. 
Because it is less expensive than other tropical locations, the country has a wide variety of things to see and do. Also, the beaches are where you can see iguanas, penguins, dolphins, and whales. South America may just be the best-kept secret for sun lovers.
Our list of South America's greatest beaches will help you find the best areas to visit along the coast.
Best Beach Destination in South America
Taipus de Fora, Brazil's Mara Peninsula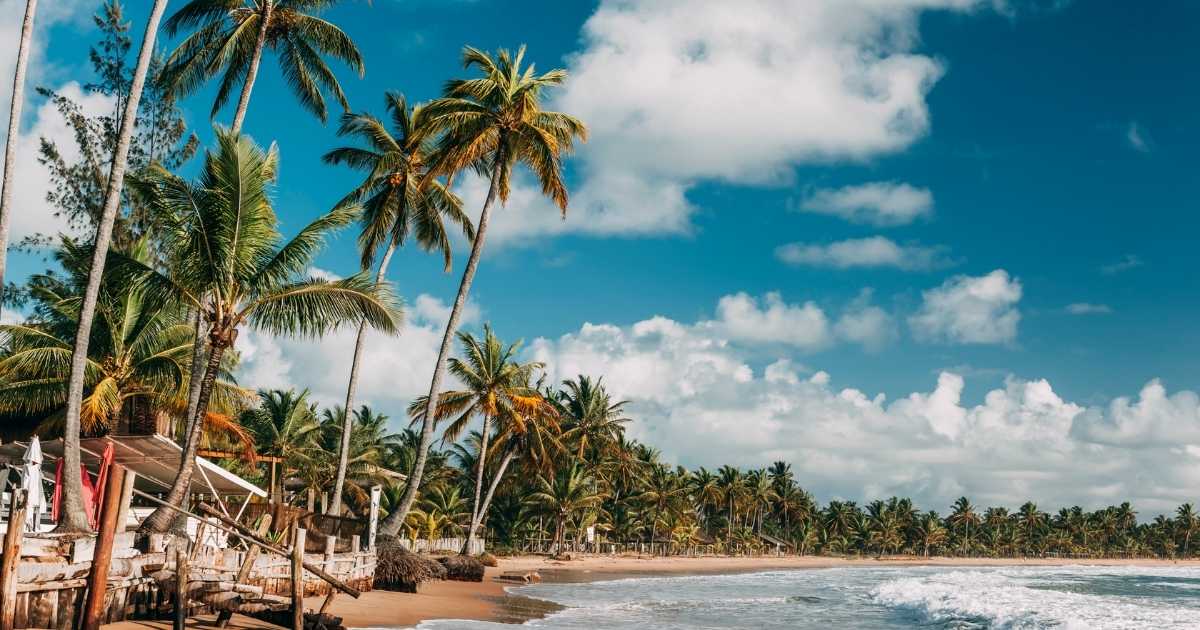 Due to the significant development brought about by the tourism boom, Taipus de Fora is no longer much of a mystery. Even though there are now hotels, shops, and restaurants around, the coastline's natural beauty remains the main draw.
Over seven kilometers of smooth, white dunes, rows of tall coconut trees, and azure waters that appear to never end can be found at Taipus de Fora. While the area is abundant with marine life for divers and snorkelers during high tide, low tide reveals a multitude of natural pools crisscrossing the coral reefs along the shoreline.
Colombia's Tayrona National Park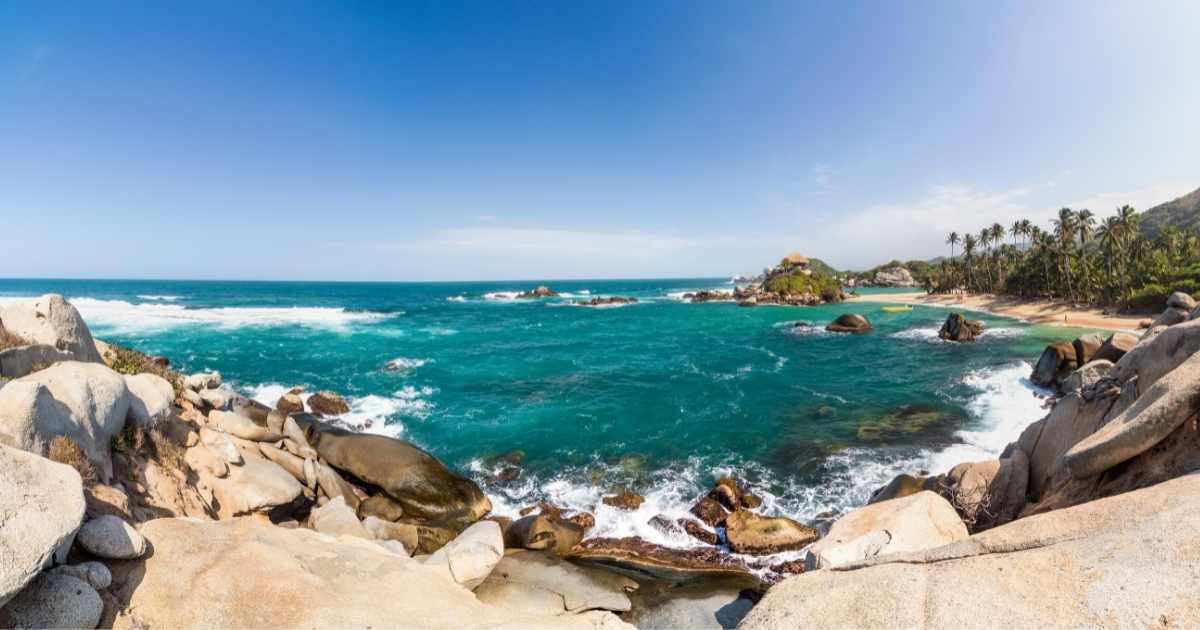 The beaches in Colombia's Tayrona National Park can boast of being undeveloped and unbelievably gorgeous. Tayrona National Park is one of Colombia's most diverse and beautiful places. It's close to the town of Santa Marta on the country's Caribbean coast.
Tayrona Park receives the second-highest volume of visitors and was designated a protected area in the 1960s. The park's entire shoreline is spectacular. Tayrona's beaches have an old-world vibe to them because they are surrounded by untamed vegetation and swaying palm trees.
One of the most well-liked beaches in the park is Cabo San Juan, which is renowned for its twin beaches. It resembles mirror reflections of one another.
Praia do Sancho, Fernando de Noronha Island, Brazil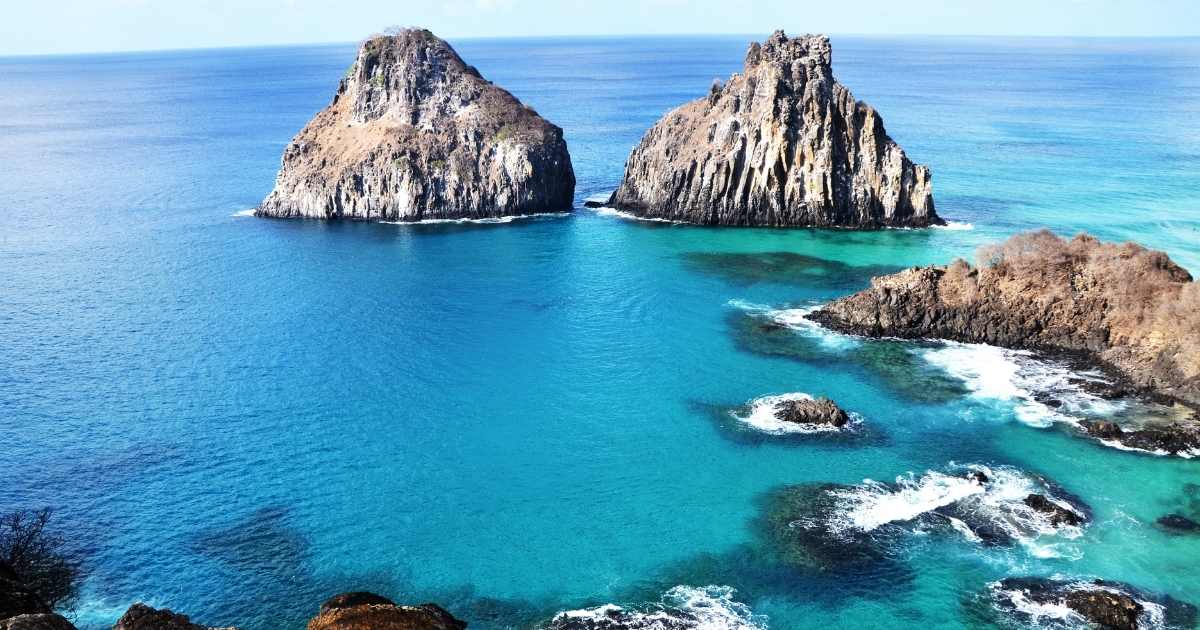 The Fernando de Noronha Island, which is about an hour's sail off the coast of Brazil, offers a beach experience unlike any other in that country. The 21 islands and islets that make up Fernando de Noronha are formed by volcanic mountains that are underwater. They have peaks that rise out of the ocean.
This tropical region is a perfect choice for beach lovers who prefer their beaches to be particularly private. Here you may get introduced to a variety of species as the region is home to a variety of marine species. Sea turtles, humpback whales, spotted dolphins, and albatrosses are mostly spotted here.
One of the most magnificent beaches on the islands is the protected cove known as Praia do Sancho. To get here, one must first go over a wooden boardwalk, then descend a steep cliffside staircase and pass through a series of tight rock tunnels.
The effort is worthwhile since at the bottom you'll discover a beach with palm trees, beautiful sands, and the clearest blue waters that are enough to soothe your mind and soul.
Tortuga Bay, Galapagos Islands, Ecuador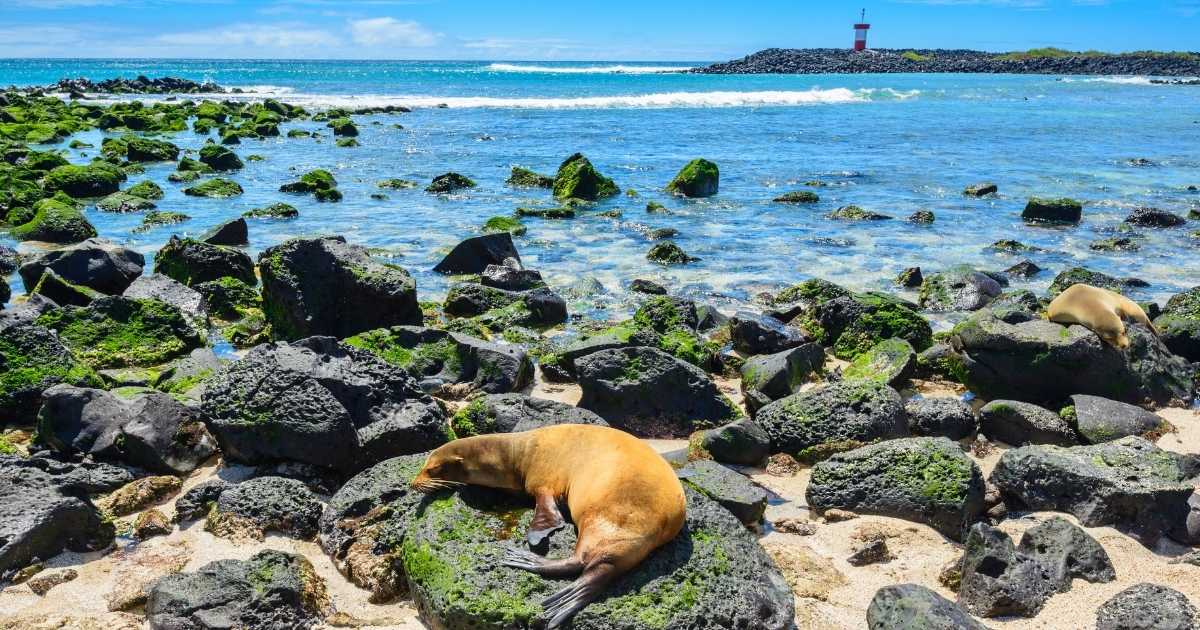 This is a perfect location for true environment lovers because of the cotton-white sands, the clean shorelines, and the deep blue waters. Tortuga Bay is a protected area, so the turtles, iguanas, and birds control the beach, and you are simply a guest. Here swimming and other water activities are not allowed just to ensure the animals aren't disturbed.
There is a second cove where water use is permitted; however, you will be sharing the waters with white-tip reef sharks. This cove is for people who want to dip their toes in the ocean, attempt surfing, or use a kayak.
Only a 20-minute water taxi ride or a 2.5-kilometer walk from the nearby town of Puerto Ayora will bring you to the bay, but the sweeping wild beauty you'll find when you get there makes it well worth the trip. This makes Galapagos Islands one of the favorites yet best beach destinations in South America.
Playa Almejal, Colombia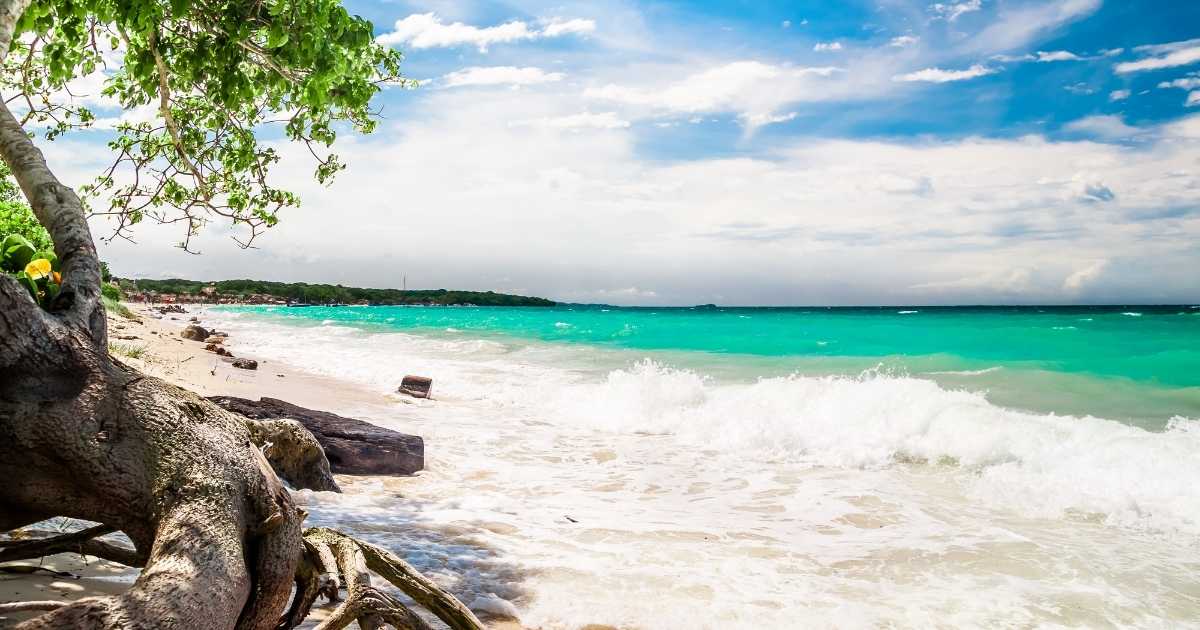 Playa Almejal is a magnificent two-kilometer-long beach with black sands that is surrounded by dense vegetation in a nearly unexplored region of Colombia. The Afro-Colombian community of El Valle, where eco-lodges, hotels, and fantastic restaurants are located on the way back, is a 20-minute walk from the beach.
A turtle protection programme is located in Playa Almejal, a peaceful area where guests can take a swim in the warm ocean or try surfing. Although the black, abrasive sands are not ideal for tanning, they are ideal for a peaceful stroll among the driftwood and the sound of the waves lapping against your feet.
Uruguay Punta del Este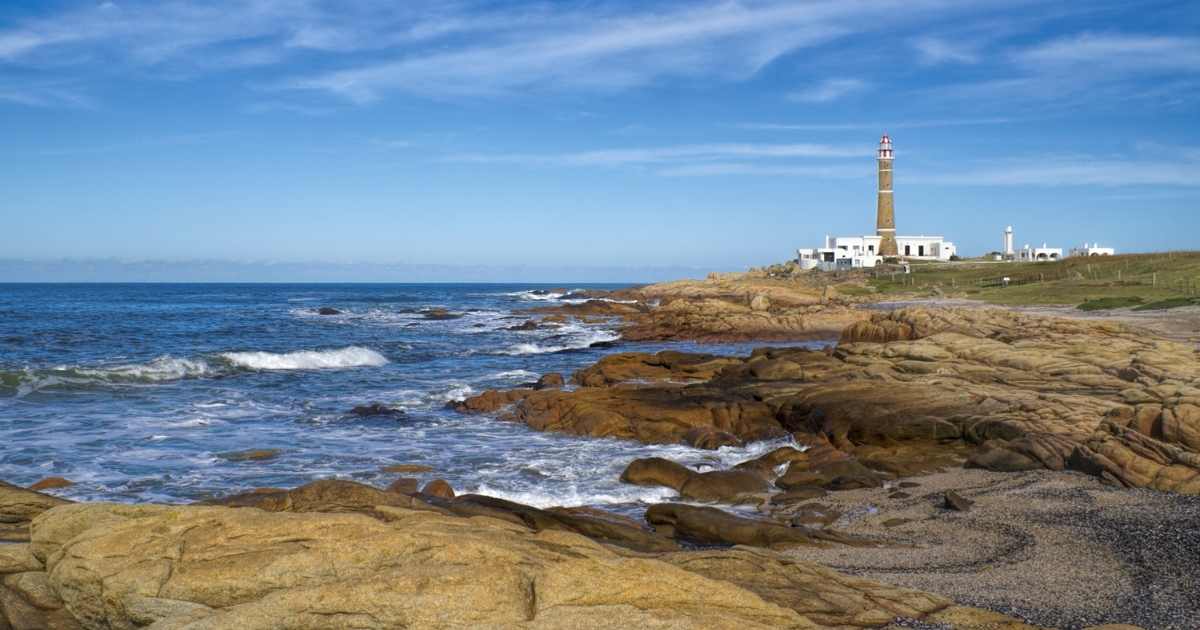 Once summer arrives, one of Uruguay's most well-liked beach locations turns into a hotspot for celebrities. There are two main beaches in this multicultural city: Playa Mansa (Tame Beach) and Playa Brava aka Fierce Beach, both of which have seas that live up to their names.
Even the sand varies from beach to beach, with Playa Mansa having softer, whiter sand and Playa Brava having more coarse, golden sand. A huge sculpture of a hand with fingers sticking out of the sand and half-buried divides the two beaches.
Punta del Este is a well-liked location for water sports and tanning. The place also provides a wealth of diversions away from the sand including a long avenue lined with stylish boutiques. Also, a large number of cafés, bakeries, and a number of museums, art galleries, and entertaining dining options complete Uruguay.
Argentina's Puerto Madryn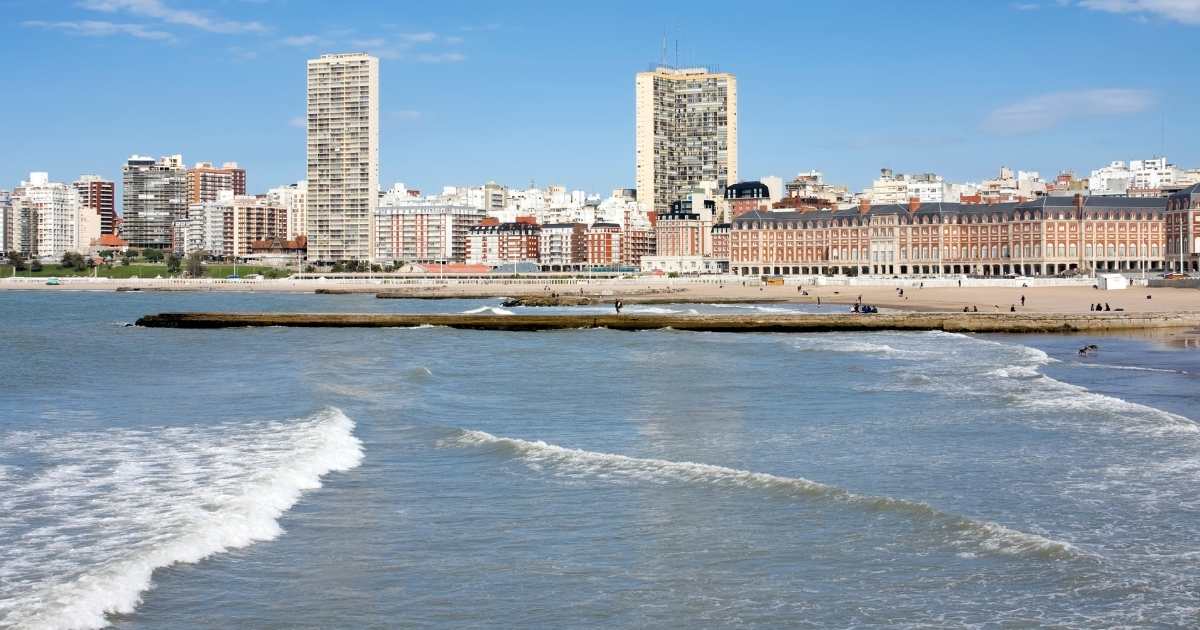 The major incentive to go to Puerto Madryn, which is located in northern Patagonia, maybe that it is not your standard tropical beach location. When you arrive between June and December, you can observe many southern right whales playing close to the pebble beach and cliffy shoreline.
The optimum time to travel may be in late November or early December to take advantage of beach weather and the chance to watch whales up close because the Southern Hemisphere's summer season lasts from December to February.
It's also a fantastic time to learn to kitesurf or windsurf, go snorkeling or scuba diving with the seals, or visit Peninsula Valdés, a site that is part of the UNESCO World Heritage List to observe elephant seals or climb the old lighthouse.
Uruguay's Cabo Polonio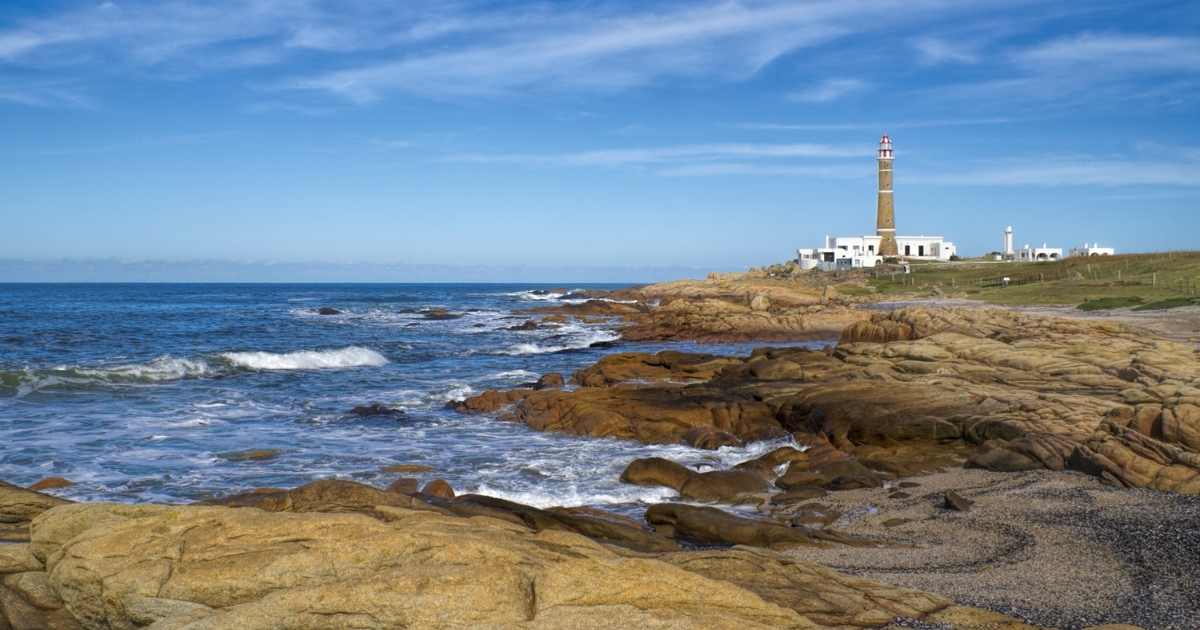 Cabo Polonio is the best beach destination for an actual off-the-grid beach experience. Cabo Polonio is the ultimate Uruguayan beach location despite being difficult to reach. You'll need a 4WD car or can opt to walk seven kilometers across the sand dunes, without electricity. And with just small shacks scattered around the sand dunes.
You can dine by candlelight and fall asleep with the sound of the waves playing in the background. A few rustic shack restaurants and posadas (inns), offer comforting essentials.
Swim in the ocean or visit the neighborhood sea lion colony for some enjoyment. You could also choose to relax by lying down in the sunshine. The dynamic sand dunes here could be the nicest feature, as they are always shifting due to the strong coastal winds.
Peru's Playa Roja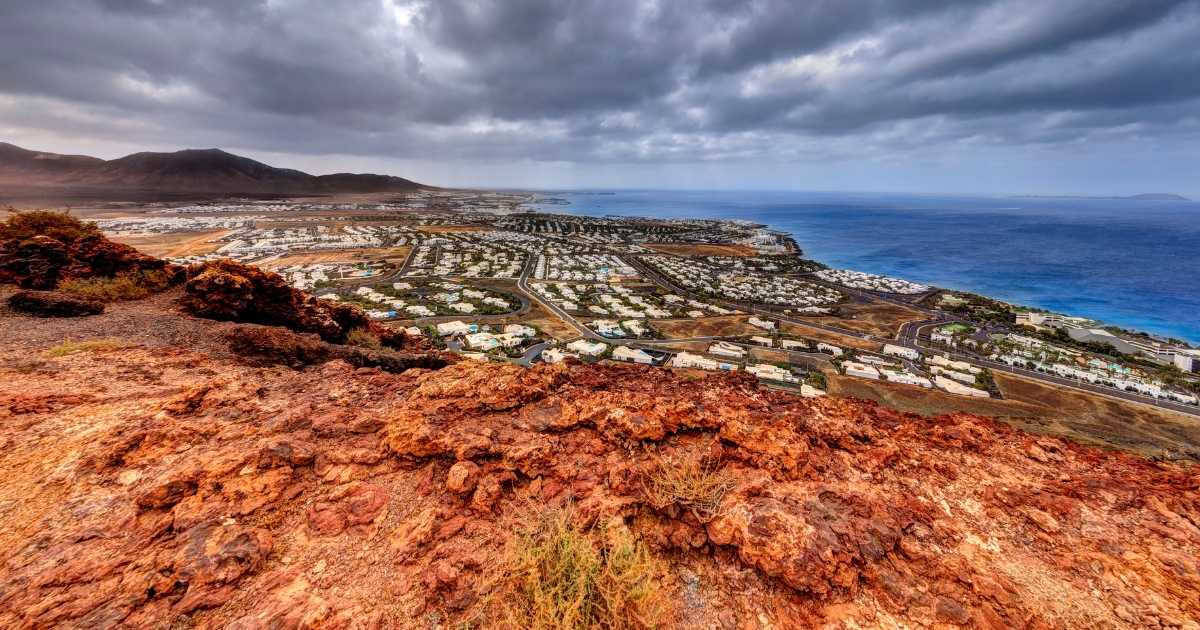 Playa Roja, also known as Red Beach, which is appropriately named due to its rust-colored sands, is located in the center of the Paracas National Reserve. Due to their location between the sea and the yellow cliffs, the red sands are very beautiful.
The majority of the reserve is made up of tropical deserts with strong winds, which creates striking contrasts with the frothy blue waters.
Playa Roja is far away and has never been built in an effort to preserve the ecology. There are no facilities, food stands, or traffic in this area.
You can hike to the beach, where you'll probably find it empty, especially early in the morning, but be prepared to share it with pelicans, South American fur seals, and marine otters.
Ovehe Beach in Chile and Easter Island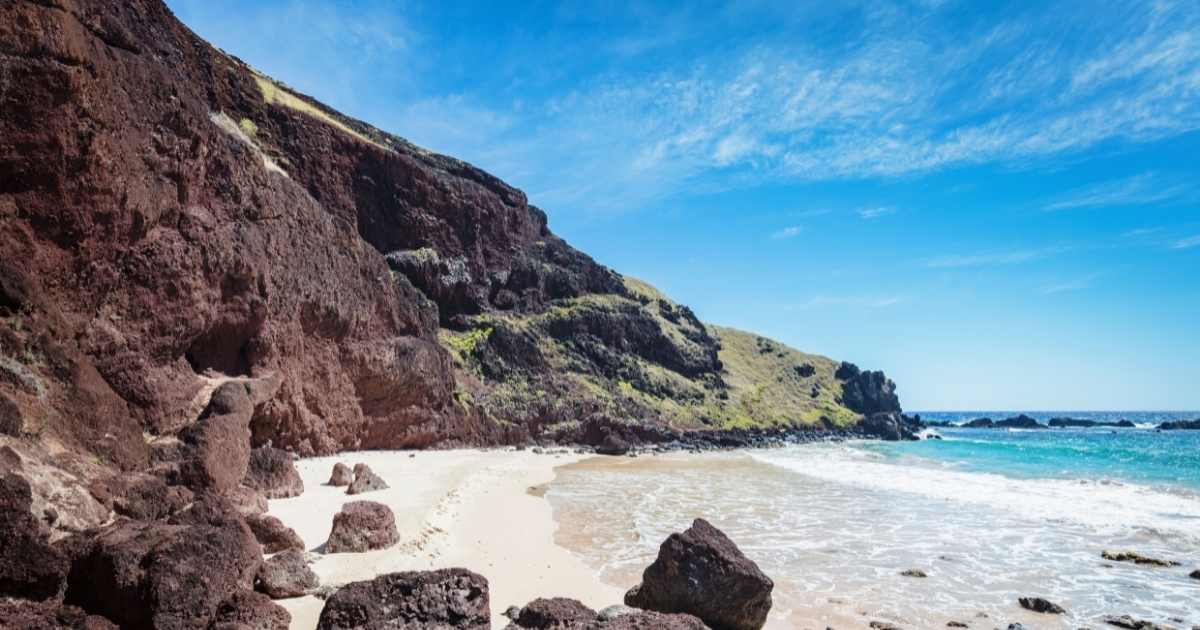 This region appears to be from another planet due to its reddish cliffs, turquoise ocean, and almost pink beach. Ovehe Beach is tucked away in a little cove and is far enough away to be overlooked by most visitors.
It is the result of worn coral and volcanic boulders merging together. The terrain is somewhat green due to the palm palms in the backdrop. The rugged beauty of the region speaks for itself here.
The most well-known beach on Easter Island, Anakena Beach, which is regarded as the birthplace of the island's history, is only a mile from Ovahe. Even if it receives more people, it is still mainly untouched and deserving of a visit.
Nuqui, Colombia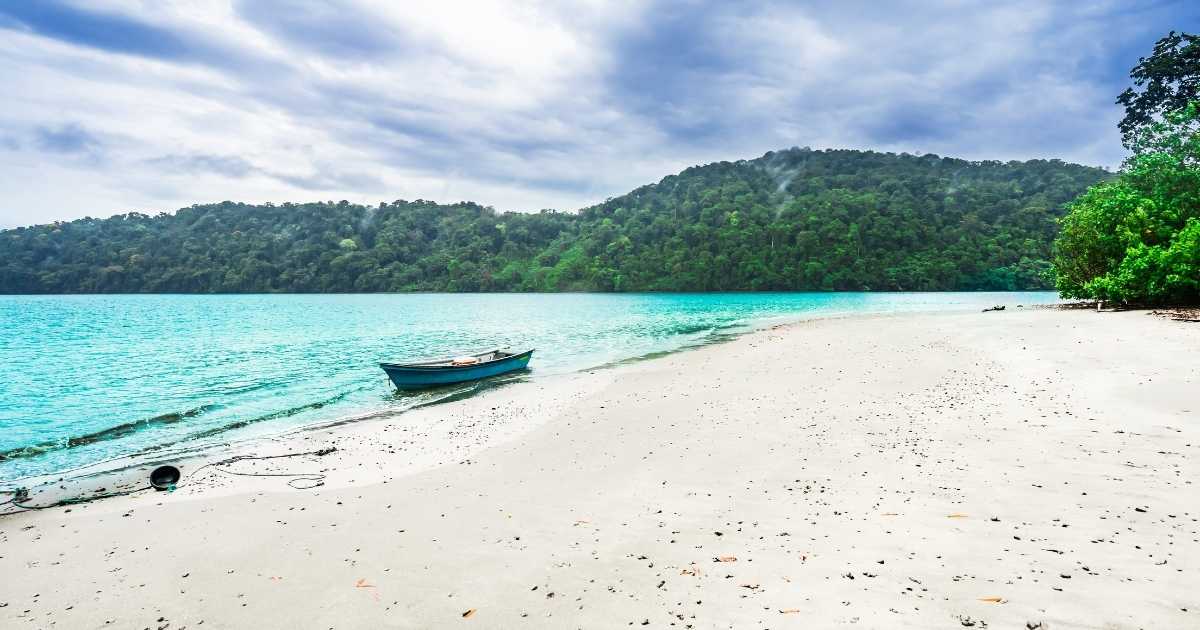 Nuqui is considered one of the finest beach destinations in South America. Numerous ecotourists travel to the Nuqui region to enjoy the area's many beaches, canoe excursions of the mangroves, hot springs, and, most importantly, sunbathe and surf.
The whales, though, are the main attraction at these pristine, essentially empty beaches. Humpback whales migrate to the region every year between June and October to breed and give birth.
Zapallar, Chile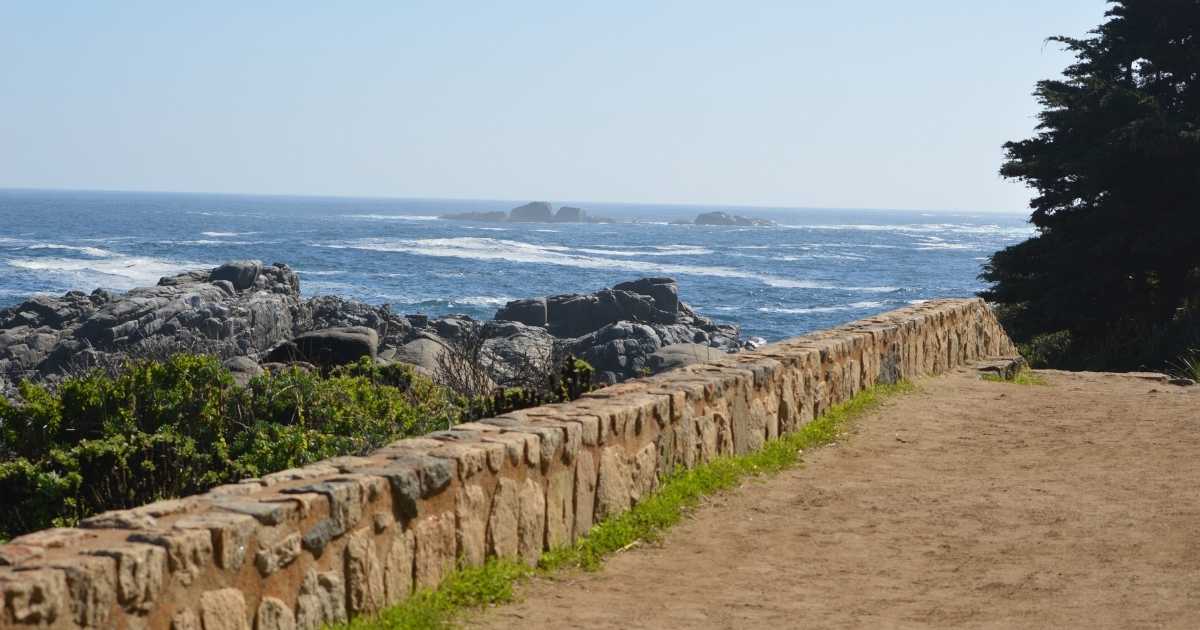 Zapallar, is a beachside resort town two hours north of Santiago, Chile's capital. It has long been regarded as the elites' favorite beach destination. The beaches here are public, which is fortunate for tourists; although you cannot picnic, pitch a tent, or have a campfire on the sand, you are free to tan endlessly on the fine, golden sands.
In Zapallar, the beaches follow rugged, forested slopes. Horseshoe Bay is completely enclosed, making it a peaceful place to relax and listen to the sound of the waves lapping on the coast.
There are only a few quiet bed and breakfasts where you can stay the night here; there are no high rises, no loud cafés, and no restaurants. You can get a clear glimpse of the mansions perched above the hills. By strolling along the Rambla, a stone promenade in the town.
13. Argentina's Mar del Plata
Argentina's most well-known beaches are in the bustling city of Mar del Plata. It is on the Atlantic Ocean's shore. Mar del Plata offers something for everyone. From Playa Popular and its crowded boardwalk to Playa Waikiki and its excellent surfing.
Due to its closeness to a commercial port, the water is frequently chilly and not always pristine. But the area's expansive sandy beaches more than makeup for it. 
French Guiana's Salvation Islands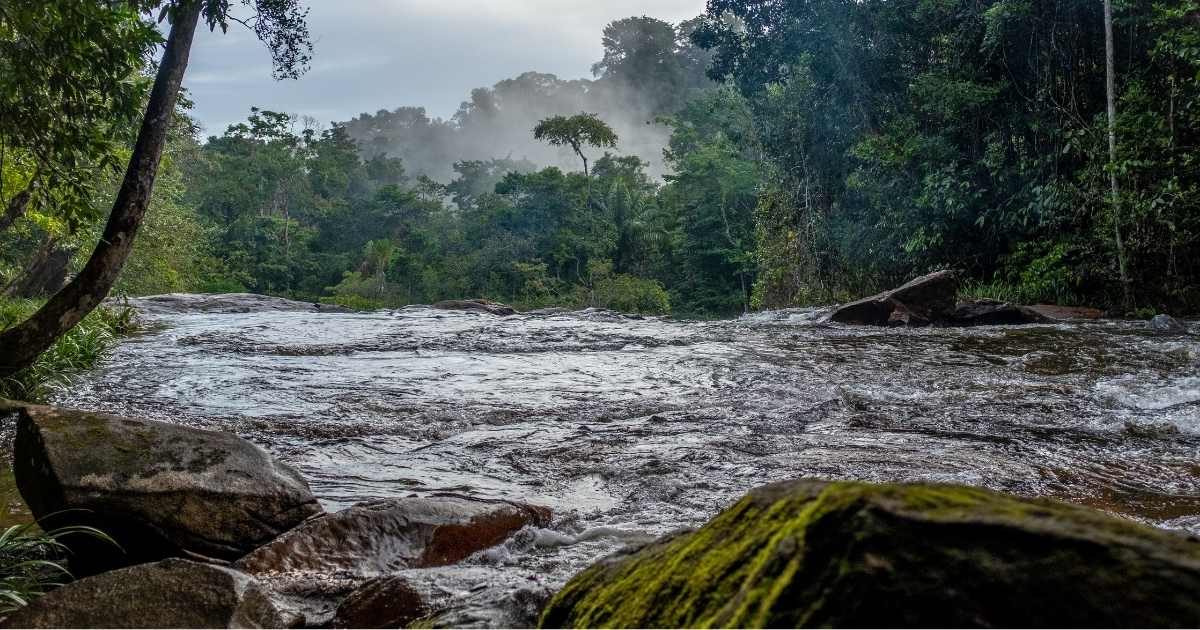 The Salvation Islands group, which consists of three islands, has a sordid past. The second-largest island in the group, Devil's Island, historically housed some of France's worst convicts as an infamous penal colony.
The island is currently off-limits to tourists. But the Royale Island, which is nearby, makes up for it with stunning golden beaches. This makes Salvation Island one of the best beach destinations in North America.
As long as you stay close to the coast and keep away from the sharks that make the ocean home. Royale Island's beaches, which have tidal pools and patches of dense palm trees, are perfect for swimming.
Peru's Punta Sal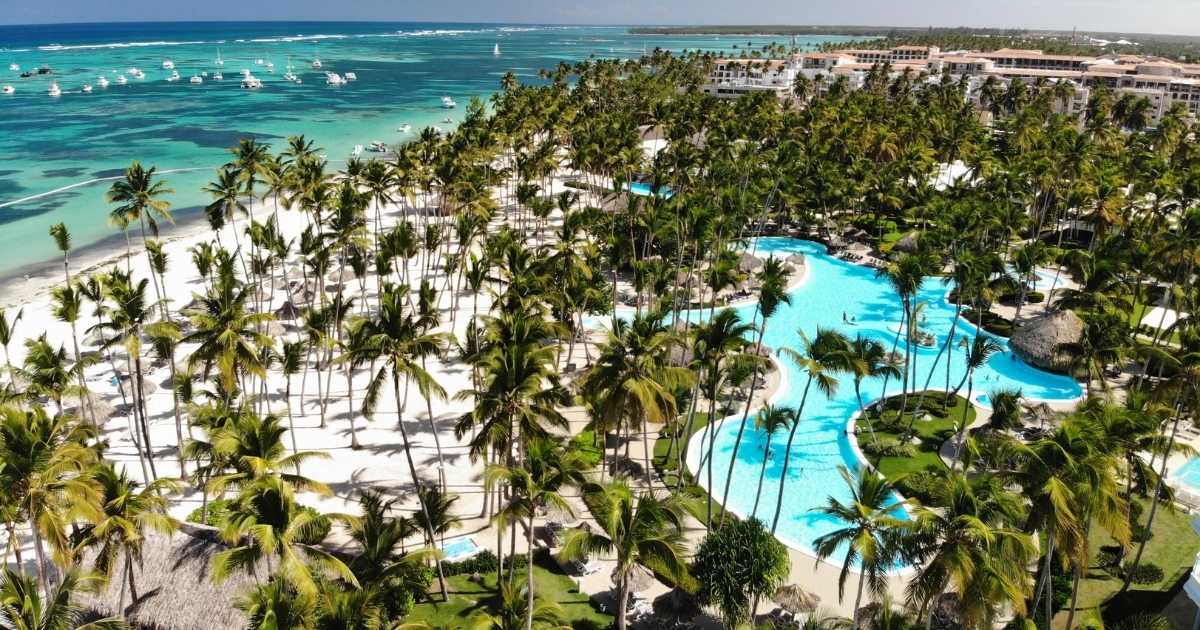 Punta Sal in northern Peru is a favorite among residents all year round. But it is still somewhat of a secret to tourists from other countries. El Nio breezes maintain a steady temperature in the air and water for most of the year. It is indeed a perfect vacation spot for visitors seeking sun and a dip in the Pacific.
Multiple resorts and fine eateries now surround the golden sands of Punta Sal. The stands are where you can rent paddleboats or organize a horse ride. Thanks to the significant development the area has experienced in recent years.
Enjoy your beach vacation with the best hospitality services. Book your flights, and accommodations at affordable prices only at Vrbo.com