There are countless breathtaking beaches on the African continent. With so many options, it can be challenging to decide where to go on your African beach holiday.  Wanders find it difficult to get the best beach vacations in Africa. Options include the beautiful islands of the Seychelles and Mauritius and the untamed magnificence of South Africa's Wild Coast.
It's quite difficult to select which beach should we mention as all the beaches gained worldwide popularity. Here are the top 10 destinations for beach vacations.
Top 10 Destinations for Beach Vacations in Africa
1. The Tanzanian Island
of Mnemba
Mnemba, a private island in the Indian Ocean off the coast of Tanzania is a part of the famed Zanzibar Archipelago. In addition to having some of Zanzibar's best snorkelling and scuba diving, the island's warm, clear seas are also ideal for whale watching, swimming with dolphins, and encounters with whale sharks.
Additionally, it's the perfect location for a blissful honeymoon or anniversary getaway. 
2. Island of Bom Bom, Principe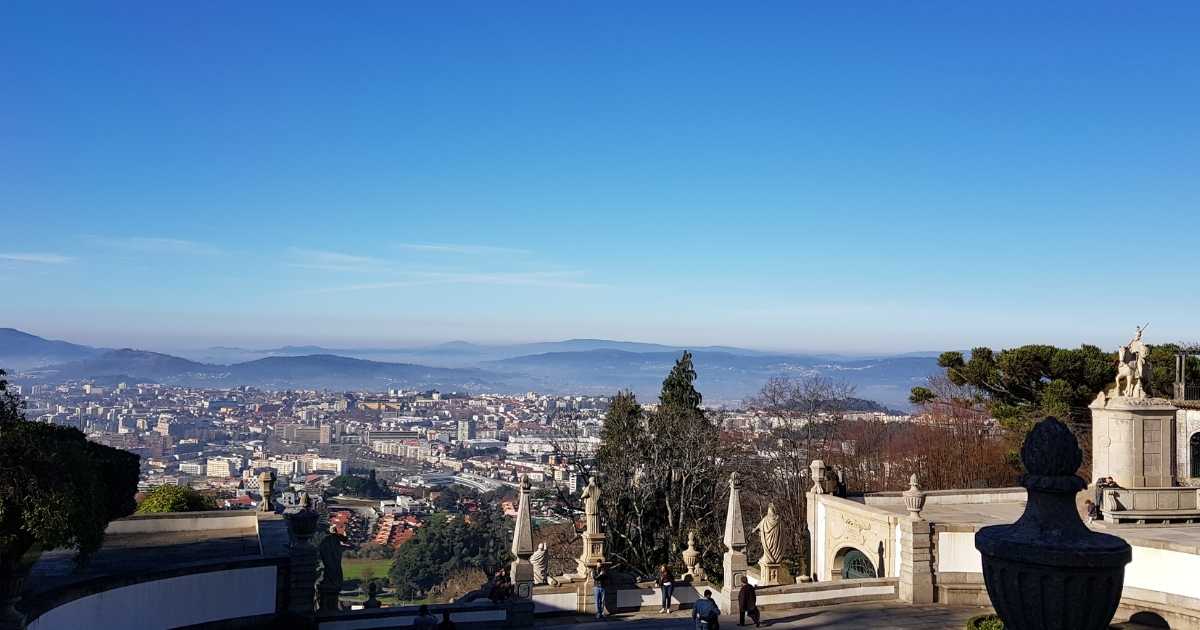 The island nation of So Tomé and Principe, located in the Gulf of Guinea off the coast of West Africa, is home to some incredibly magnificent beaches. The population of Principe, the smaller of the two islands, is only 8,000.
Bom Bom Island Resort, an eco-friendly lodging choice on Principe's northern shore, includes two of the island's top beaches. The bar and restaurant are situated on a little islet connected to the mainland by a distance of ground.
Principe's unspoiled forests are a birdwatcher's heaven. Other activities include snorkelling, whale watching, deep-sea fishing, and keeping an eye out for the area's nesting turtles.
3. Mozambique's Quirimbas Archipelago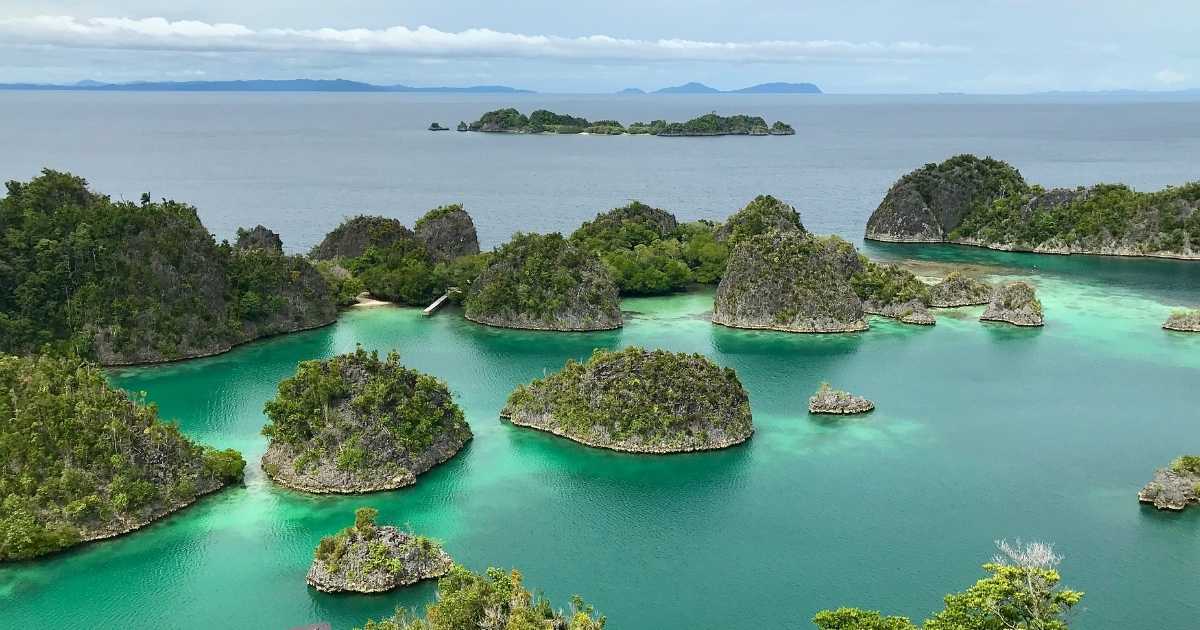 Picture The Quirimbas Archipelago in Mozambique is home to 32 virgin coral islands surrounded by the clear waters of the Indian Ocean. This gives you a decent picture of paradise on earth. 
Going underwater will allow you to experience the region's true beauty, where you may dive or snorkel with Napoleon wrasse, dolphins, whitetip reef sharks, and a wide variety of vibrant tropical fish species.
You can explore the country's Portuguese colonial past on Ibo Island, which is also of cultural interest. Local cuisine is served in restaurants all across the archipelago.
Must Read – 8 Best Beaches in North America for a Perfect Vacation
4. Anse Source D'Argent, Seychelles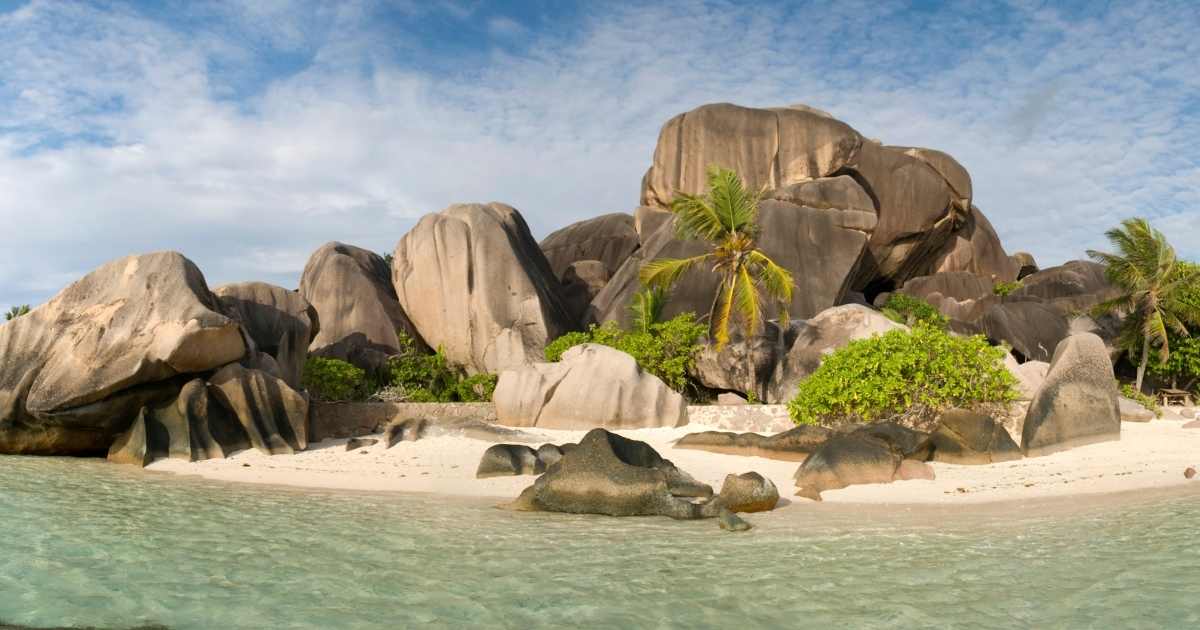 The Seychelles archipelago is one of the most romantic vacation spots in the world and its beaches routinely rank in the top ten beaches in the world. Anse Source D'Argent, which is situated on the island of La Digue, is one of the most well-known beaches in the island country.
With its dazzling white sand, huge boulders, shallow turquoise water, and softly swaying palm trees, this beach may be the model of a paradise. Although its flawless beauty also makes it a favourite stop for travelling day-trippers, it's a terrific place to relax in the sun or go snorkelling.
5.Trou-aux-Biches, Mauritius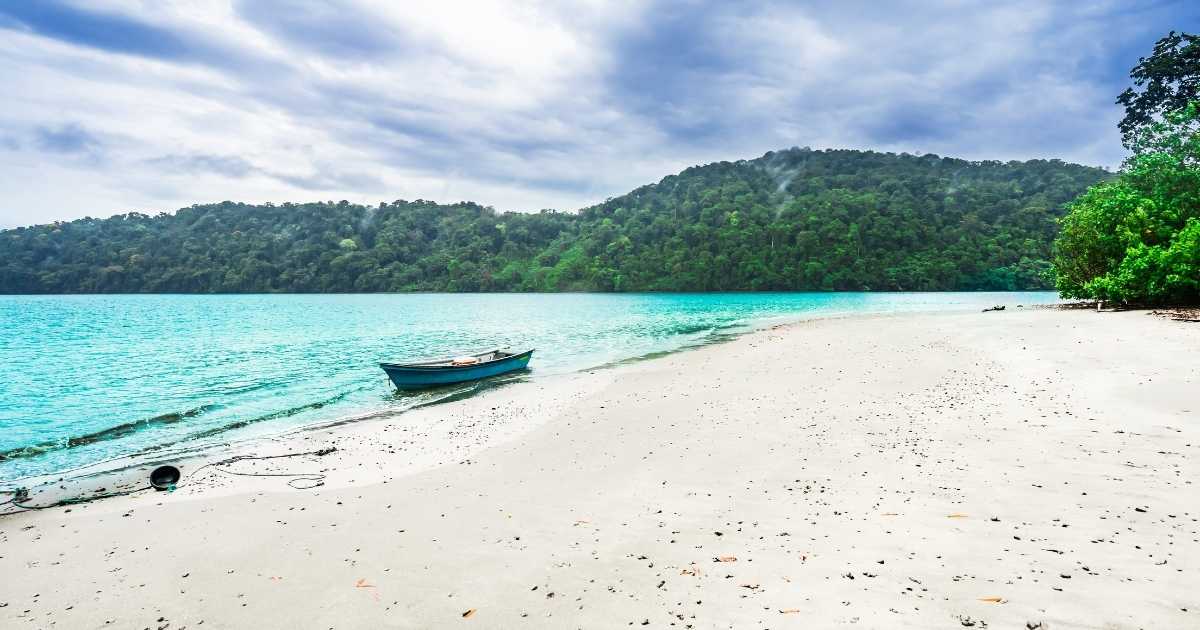 Mauritius, another Indian Ocean archipelago with countless chances for seaside relaxation, is located off the east coast of Madagascar. On the main island, close to the small settlement of Trou-aux-Biches, is one of the nation's best beaches. The town's public beach is a mile-long strip of beautiful sand with quiet, kid-friendly seas.
Because of its west coast location, it is generally protected from the elements during the rainy season, and local eateries offer food that honours Mauritius' diverse cultural past. Children and adults are entertained by watersports, and the southern part of the beach has lodging alternatives for every price range.
6. Lamu Archipelago, Kenya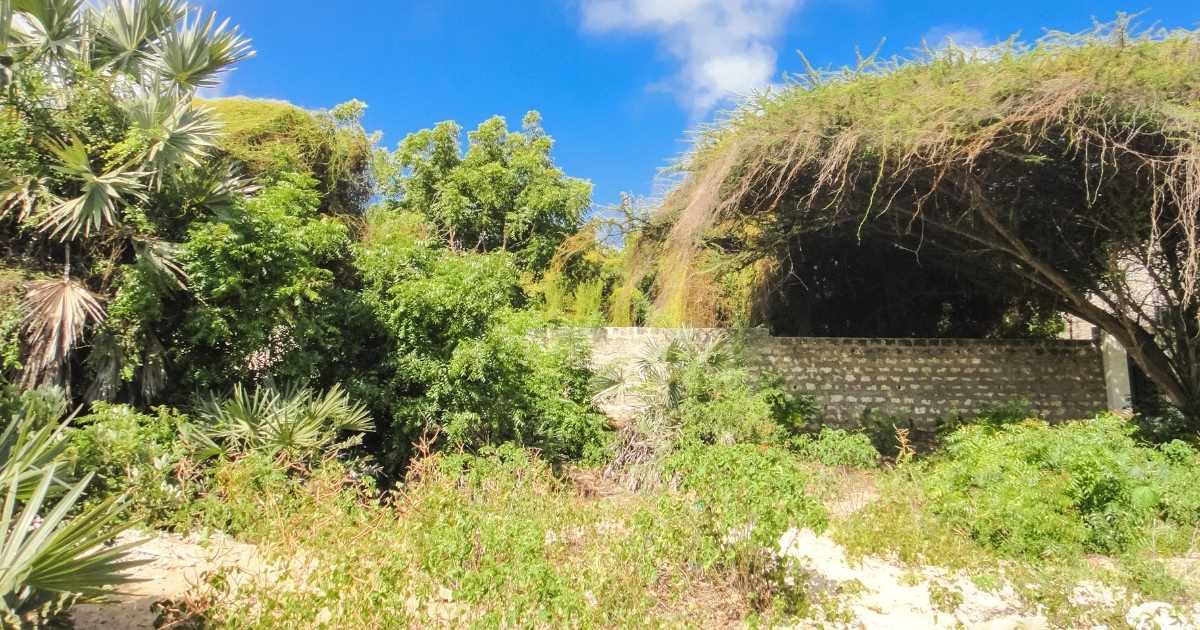 North of Mombasa, off the coast of Kenya, is a group of islands known as Lamu. Powdery white sands, superb snorkeling, and crystal-clear waters are all characteristics of Indian Ocean beaches, and Shela Village's beaches on the main island are no exception.
Lamu Town, one of Kenya's oldest towns, was established by the Swahili people about 700 years ago and is a UNESCO World Heritage Site.
Its peaceful, winding streets are intriguing to wander through, and the absence of cars on the island just adds to the feeling of travelling back in time.
7. Port St. Johns, South Africa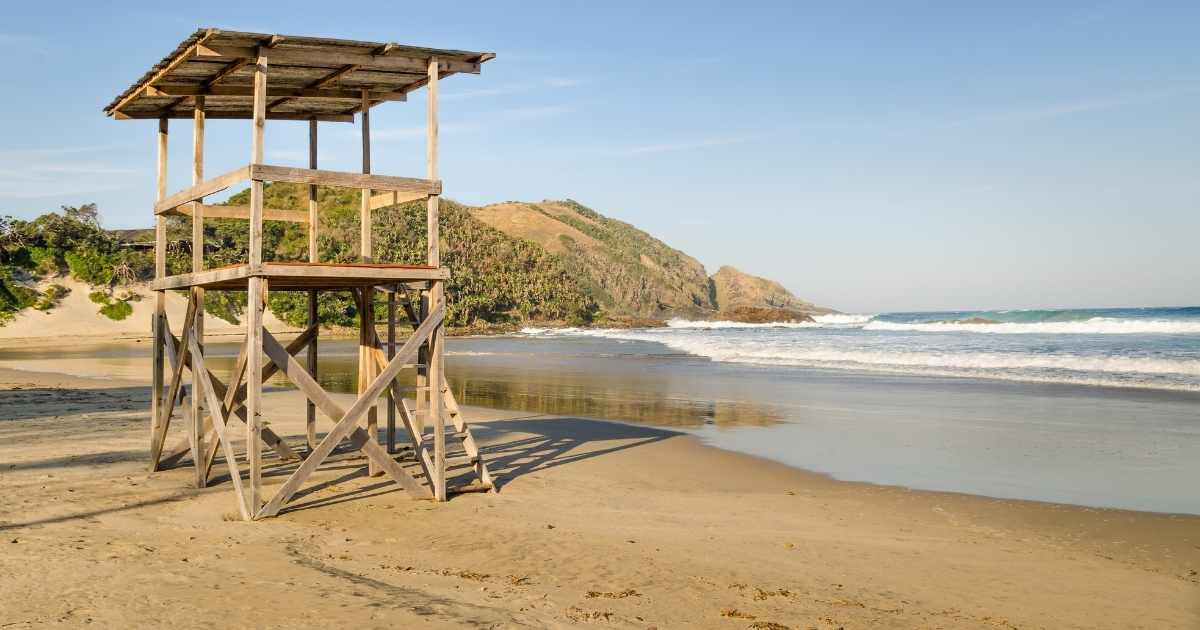 Nearly 1800 miles (2,798 kilometres) or so of South Africa's coastline are breathtakingly gorgeous. A staggering variety of adventure sports are combined with the stunning landscape in the Wild Coast or Transkei region. A logical place to begin is Port St. Johns; the thriving community referred to as the Wild Coast's entryway.
Discover the isolated beaches that extend out on each side of the Umzimvubu River's mouth, as well as the lovely gorge that it has carved out. Another notable aspect of the area is its vibrant Pondo culture, and herds of native cattle may frequently be seen relaxing on the beach and taking in the scenery.
8. Île Sainte-Marie, Madagascar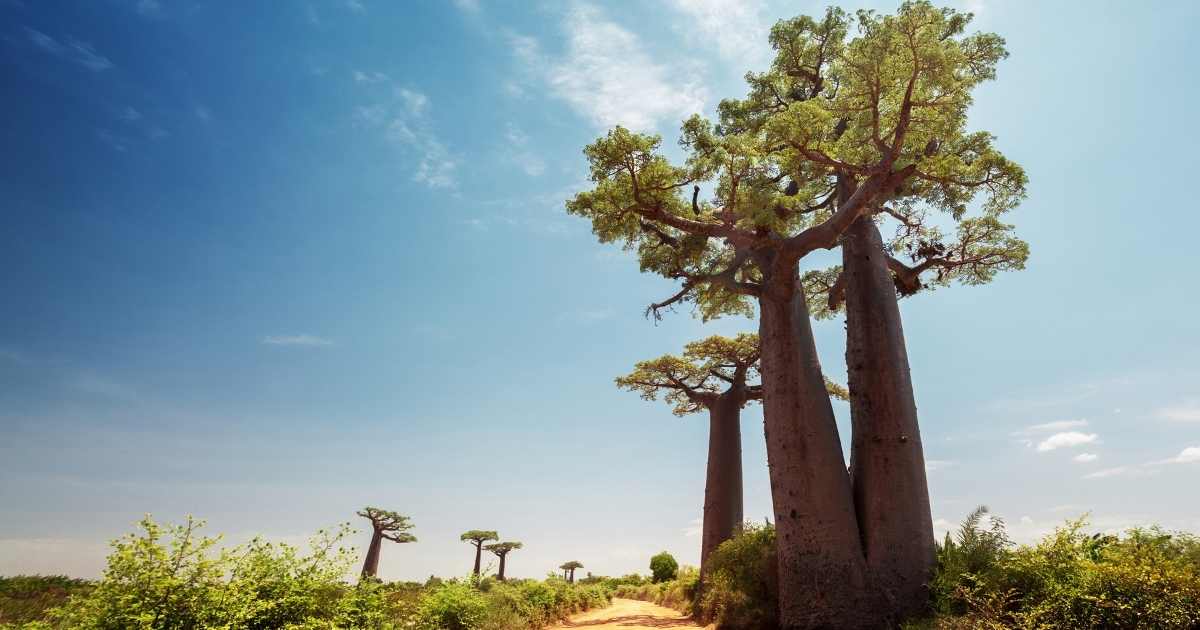 Île Sainte-Marie is an island off the coast of eastern Madagascar, and up until a few years ago, you would use a wheelbarrow to transfer your luggage from the tiny airstrip to your hotel. This tropical paradise features pristine white sand beaches lined with palm palms, year-round sunshine, and wonderfully warm waters.
A pirate cemetery is located close to the island's main town, which served as a sanctuary for pirates throughout the 17th century. When they're in season (July to September), you can see humpback whales and scuba dive in stunning coral gardens.
9. Curralinho Beach, Cape Verde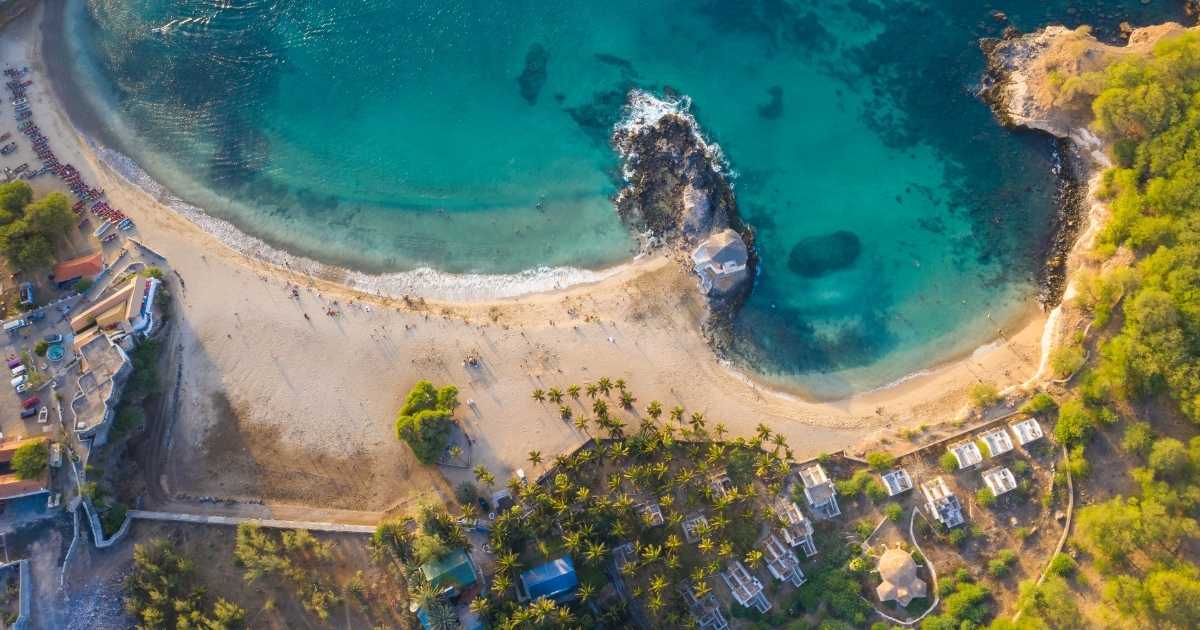 Cape Verde, a group of ten volcanic islands off the coast of Senegal is known for its undeveloped, natural beaches. Because of the nation's Portuguese background, every island has a distinctly Brazilian flavour.
Even while most people come to enjoy the beaches, many return year after year for the delectable cuisine, warm weather, and morna music. On the island of Boa Vista, Curralinho Beach is, without a doubt one of Cape Verde's top beaches.
Skeleton Coast, Namibia
People who want extreme adventure should think about visiting Namibia's remote Skeleton Coast. This untamed coastline stretches across 500 kilometres (300 miles) to the Angolan border, beginning just north of Swakopmund.
It is one of the world's last remaining real wildernesses and is characterized by towering dunes that abruptly drop off into the chilly waves of the Atlantic Ocean.
Despite this, it is not a place for socializing or tanning. Along with elephants and hyenas that have adapted to the desert, huge Cape fur seal colonies are visible to nature enthusiasts.
Photographs of abandoned shipwrecks like the Eduard Bohlen are fascinating. The only way to reach the northern Skeleton Coast National Park is via a fly-in safari with an authorized operator.
Grab the best deals on hotels, and flights at Omio.com. Book your tickets now and make your Africa trip hassle-free.