When it comes to Monsoon, people find escape from their daily routine and want to try some adventures which add new value to their lives. In this blog, we tell you the 7 Best Places To Visit In Monsoon In India.
Monsoon is the best time to travel as it offers you explore new yet exotic places including hills, mountains, waterfall sceneries that gives you heavenly pleasures.  
One should never miss travelling in Monsoon especially in a country like India, where the first shower of rain adorns the beauty of the land.
Be it beaches, mountains, hill stations or forests, the beauty of India during the Monsoon is amazing, and one can enjoy the cool breeze and excellent weather during this time. 
Also, it is the best time to enjoy the festivals, holidays. Monsoon is a time to travel in India, with its rich cultural heritage and natural beauty. It's also the perfect time to avoid crowds.
You have a lot to do and see in India during this time. If you are looking for exciting things to do in Monsoon, you have come to the right place.
Here is the list of 7 Best Places to Visit in the monsoon in India 2022.
Jog Falls – Karnataka (28°C)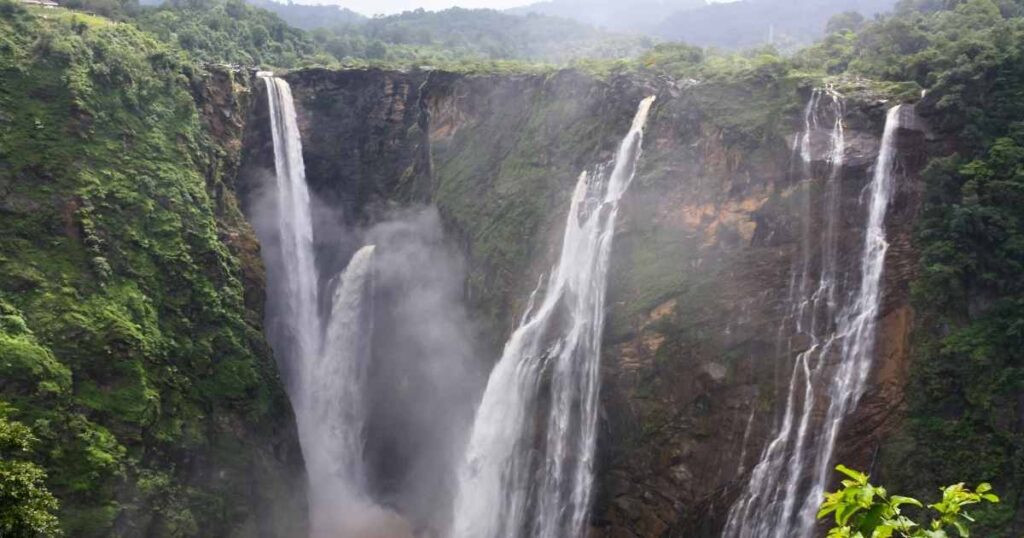 This place is one of India's most popular tourist destinations, especially during Monsoon. It is the third largest plunge waterfall in India. The waterfall is located on the Sharavathi river and has a width of 50 metres. The waterfalls are formed by rocks and boulders that have fallen into the river and left their mark on it.
The height of the waterfall is about 23 metres, making it one of the highest waterfalls in Asia. 
The falls are major tourist attractions and hence ranked 36th in the list of free falling waterfalls. The best time to visit this place is between June and September as a heavy rainfall is witnessed in the rainy season. 
How to Reach Jog Falls
By Airport: Mangalore is the nearest airport to Jog Falls. The distance of Jog Falls from Mangalore is 243 Km. The airport is fairly connected by major city flights including Delhi, Mumbai, Kolkata and Chennai.
By Train: Shimoga is the nearest railway station to Mangalore which is located about 101 Km from the falls. The railway station has halt from several trains that are connected to Mumbai, Bangalore, Vasco.
By Road: You can easily reach Jog Falls by road. State run buses are directly connected to Mangalore, Bangalore.
Also Read: 10 Best Buddha Statues in Thailand
Orchha – Madhya Pradesh (30°C)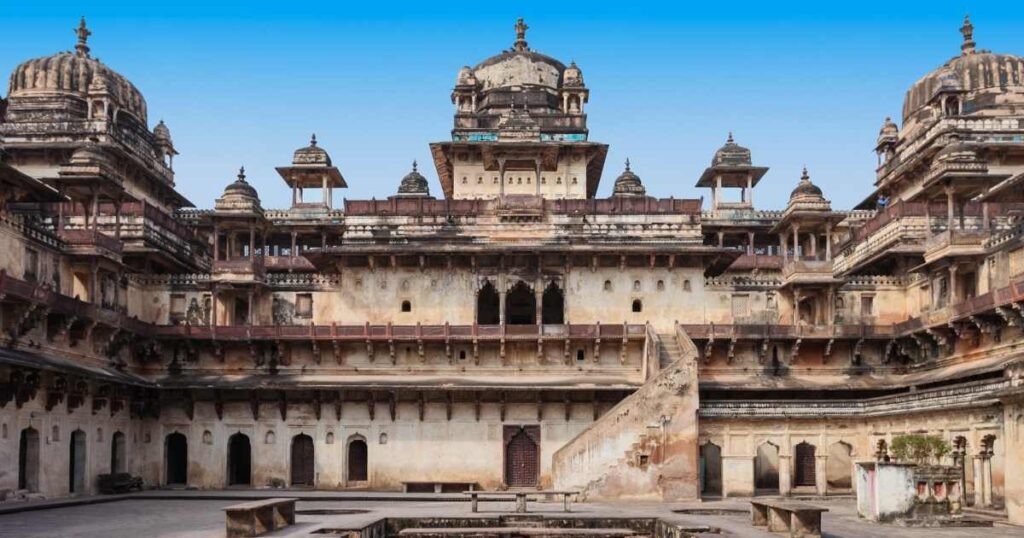 Orchha is a town in Madhya Pradesh, India. It was once the capital of a small kingdom called Orchha State (Orchha Rajputana). 
The town is famous for its monuments, including the Jagat Singh Fort and the Gopi Nath Temple.
It's known as 'the Venice of India' and has many sites that are worth visiting in Monsoon India. The climate is ideal for exploring this beautiful location during the monsoon season.
How to Reach Orchha
By Air: Gwalior is the nearest airport to Orchha. It is located at a distance of 126 km. Major cities connected to Gwalior are Delhi, Mumbai.
By Train: Jhansi is the nearest railway station to Orchha which is located at a distance of 17 Km from the city. 
By Road: Orchha is located between Jhansi and Khajuraho, although the nearest bus stand is at Jhansi. 
Amboli Ghat – Maharashtra (28°C)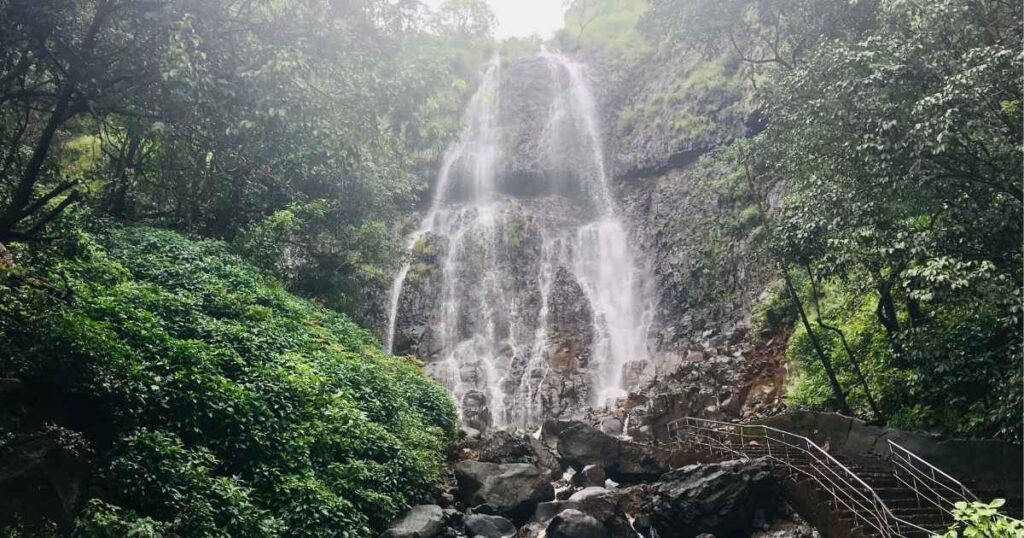 Amboli is a small hill station located in Southern Maharashtra. This place is also popular for its natural and scenic beauty.
Amboli is located at the Sahyadri Hills  in western India and also considered as one of the world's "ECO Hot Spots". Also, it abounds in unusual flora and fauna.
During monsoon season, you can enjoy watching waterfalls, water bodies, and greenery around you. This place has amazing views of nature, giving you an eternal feeling of peace.
Also Read: Top Best Places to Visit in Greece in 2022
How to Reach Amboli
By Air: The closest airport to Amboli is Goa airport as it connects several flights to Mumbai, Kolkata, Delhi and Bangalore. 
For international flights, Mumbai airport is the nearest airport which is about 555 Km away from Amboli.
By Train: Sawantwadi railway station is the nearest rail to Amboli as it is located a 30 Km distance from it and connects all the major cities.
By Road: Amboli is connected to Goa and Mumbai. You can also get cabs and buses from MUmbai, Goa to Sawantwadi and Amboli.
Kutch – Gujarat (25°C) 
"White Desert of India"
Kutch is a district of Gujarat, India. It is located in the Saurashtra region with its headquarters in Bhuj. Kutch is one of the most beautiful places to visit in India. It is insanely famous for its White Salt Desert.   Kutch has quite a few lakes, hills, and beautiful virgin sea beaches which makes the place surreal. Also, it is famous for forts and Dholaveera; one of the five largest Harappan sites belonging to the Indus Valley civilization.
The district is known for its rich culture and history. This area has many historical monuments that give it a distinct identity.
The people of this region are also very friendly and welcoming towards tourists from all over the world, making it one of the best places to visit during Monsoon in India.
How to Reach Kutch
The best way to reach Kutch is by road as there is no direct connection to the city. The nearest airport and railway station is located in Bhuj. From there, you will be required to take a vehicle to reach Kutch.
Alibaug – Maharashtra (30°C)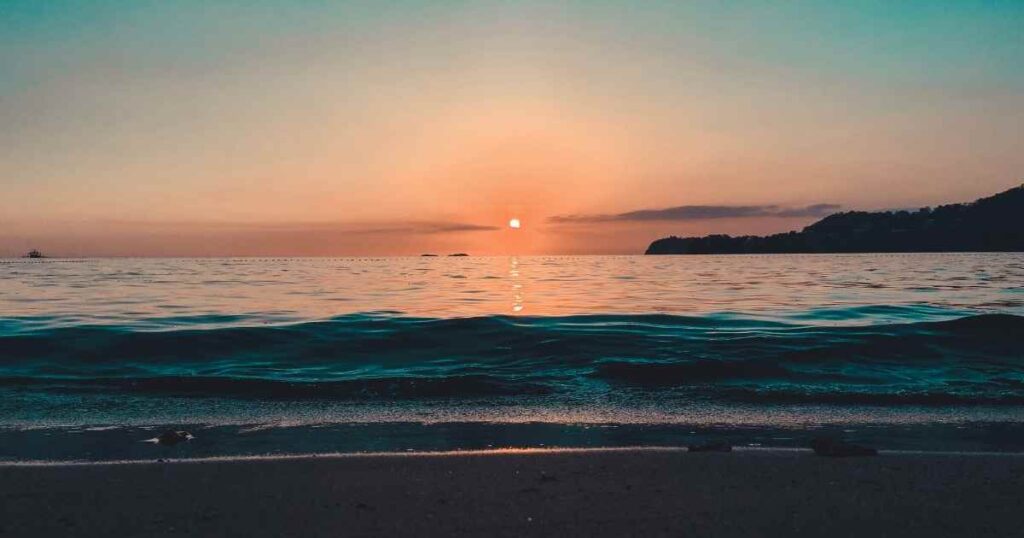 Alibaug is a beach destination in Maharashtra. It is located on the western coast of India, about 25 km north of Mumbai. Alibaug is one of the most popular beaches in India, along with Goa and Kerala.
Alibaug has a long history of fishing and agriculture. It was also a place of religious importance for Hindus who believe that Lord Ganesh was born here.
The beach at Alibaug has white sand, making it perfect for swimming and sunbathing. The water temperature is around 30°C (86°F), making it ideal for swimming and diving during monsoon season.
How to Reach Alibaug
By Train: The nearest train to Alibaug is from Pen, a small town from Mumbai. 
You can also reach Alibaug by boat from Mandwa Jetty from gateway of India, Mumbai. It will take 30-35 minutes from Mandwa Jetty.
Jaipur – Rajasthan (23°C)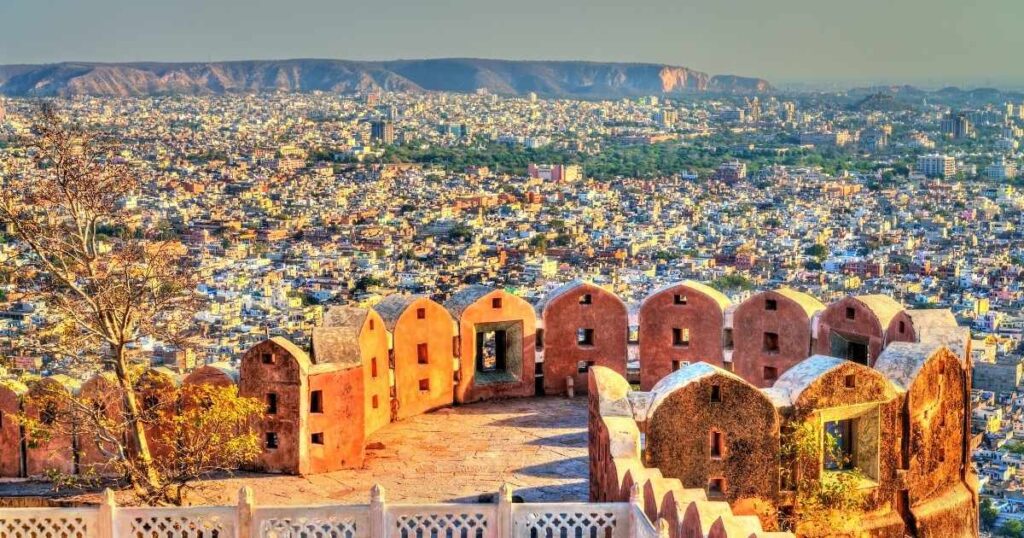 Jaipur is one of the most visited cities in India. With its vibrant culture and history, it is one of the best places to visit during Monsoon.
The city has a rich architectural heritage and many palaces and forts built by the kings during their rule. If you come to India for a vacation, Jaipur is the city you should never miss. 
The pink city is enriched with cultural values and royalty. Tourists come to see the Amber fort, Jantar Mantar, Albert Hall Museum and many more. Jaipur also has many festivals that are celebrated during the monsoon season.
How to Reach Jaipur
Jaipur is the capital of Rajasthan. Jaipur international airport has flight connectivity with major cities like Mumbai and Delhi. 
By Rail
You can also travel to jaipur via train. The railway station has connectivity with various cities. If you want to have a royal experience, you can take a rail ride to the palace on wheels. The train leaves from Delhi and covers major connecting cities to Jaipur.
By Road
Jaipur is connected with major routes like NH8, NH 11, NH 12. Delhi is just 235 Km away from Jaipur.
Alleppey – Kerala (30 C)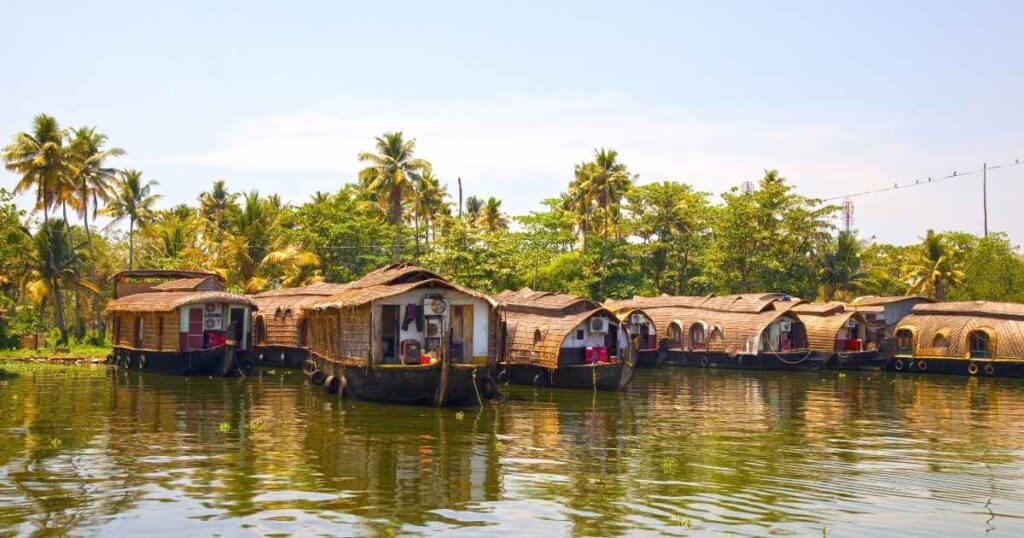 Alleppey is a beautiful city of India. This is a must visit place during monsoon as the state is all drenched during rain which makes this place more attractive and beautiful. Alleppey is famous for backwaters. If you are planning to visit Alleppey, you should not miss the backwater cruise especially in a moist, dust free and refreshing weather. 
How to Reach Alleppey 
By Air: The airports nearest to Alleppey are Cochin international airport and Tiruvantantpuram airport which are just 50 and 75km away from the city. As there are regular flights available from both the cities, one may not find any difficulties in reaching Alleppey. 
By Rail: Alleppey railway station is located near the major cities like Cochin and Thiruvananthapuram, hence frequent trains are available from there. 
By Road: Kerala provides KSRTC bus service directly to Alleppey. A private bus service is also available that connects you to other adjoining cities. 
Final Note
So we have discussed the 7 best places to travel in India during Monsoon. You can choose any of these places for your next vacation or weekend getaway. You can also check some of the other blogs on our website to help you plan your next trip to India. We hope that you found this blog helpful.